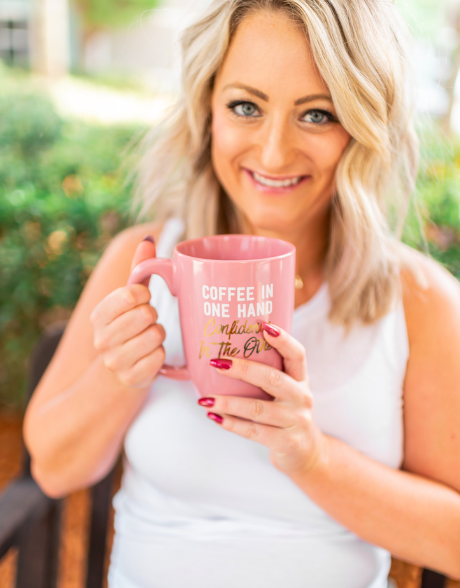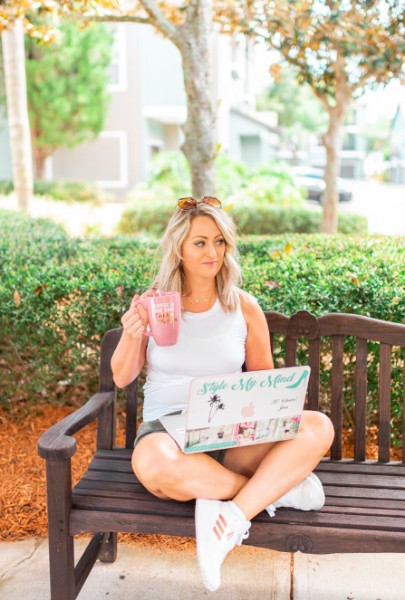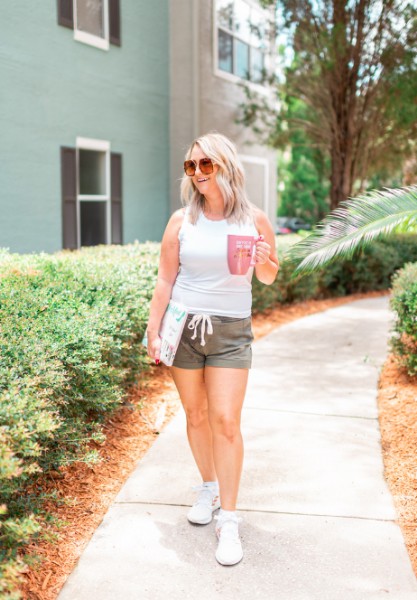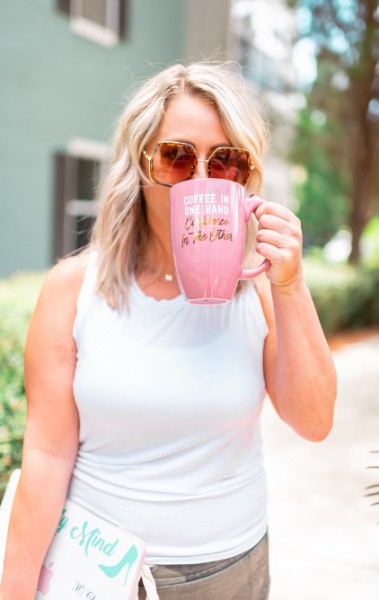 Photos by Christina Jones Photo
SHOP MY LOOK HERE

â°°â°°The more I immerse myself in this industry, the more mistakes I make but I also learn more lessons. I first started my blog in 2016 because I was yearning for a creative outlet. I loved to write and wanted to write more than just the daily life insurance emails. I started with a free site and two years later my blog tripled and I invested more into it. I hired a company to create a website from scratch, hired a professional photographer and tapped into Liketoknow.it.
A year and a half later here we are. Super close to 10k followers, which has taken me a little longer than I had hoped but if you are about to begin a blog I have some advice based on my trials and errors over the last three years.

Be authentic. I once read to do what everyone else is doing because it's working. I don't agree with that. I tried but the fact is, I am different than the other bloggers on IG. I am not 5'7" or a size 2. I don't have a husband to support me so I can work on the blog 24/7 or THAT much disposal income where I can go out and buy the newest things to post on IG and make you wonder why you have lived your life this long without that dang jacket. It's not me. I don't like when I see the same stories, the same posts over and over of girls telling me what they THINK I need. I didn't start this on the basis of that OR even making money.

Don't go broke over this. I have invested a lot of money into my business, more than I am getting in return but I have a pretty lucrative full-time gig that I like so I use that money for this bizz. Again, I didn't start this to make money, I started it for the love or writing; it was however my undergraduate degree. The money is nice, so is the free stuff, but last year I got super overwhelmed and burnt out right before Christmas because I was accepting every and any collaboration that came my way. I was posting things that didn't even go with my platform and things I wouldn't even use! In turn, I needed a break. I took two months off from writing because I felt like a total sell out. I thought about it every single day, "why am I doing this? What is the purpose? What do I want my readers and followers to get from my blog and IG?" I met with friends, brainstormed, prayed and prayed° & that's when I started my series "Faith in Fear". That was it, I wanted people to know ME more, hear and learn from my experiences and get motivation from me. I wanted to be real, and share real life stories about what I go through. One of my best posts in 2019 was about the struggle with my weight and how much it bugs me that I am not a size 2.

Don't hire a marketing team. I have been through probably 10 companies that were "helping to boost my engagement and followers". It did! For a little bit. Then IG made all these new rules and I started to get blocked. I also noticed that even though I was getting the followers they weren't truly authentic, or engaging and I was seeing random people and posts on my feed that I didn't give any craps about. As soon as I canceled recently, I joined a giveaway which cost me $25. It was with like bloggers under 10k followers. It did help me gain about 100 new followers which is great, but the difference is, they are authentic and engaging and I genuinely like following them back and enjoying learning about them and their lives. I am not going to lie, doing this yourself (engaging) is VERY time consuming but it does work. Just a comment on each pic helps to boost your profile, your engagement and really helps connect with others you want to connect with.


If you have the means, travel, and post about it. Traveling really helps engagement on your profile. Check in, tag the places etc. It doesn't even have to be anything major but sharing travel experiences has helped my blog tremendously. I get to travel a lot for work and luckily I travel a lot personally as well.



Post stories. The stories seem to get more attention and engagement sometimes than a static post. And it helps people see and hear you in a regular, normal state rather than a staged photograph with a good caption. Your stories do not have to be professional, or crafted, BE YOURSELF IN THEM! Share a day that you are struggling, share a happy time, share when you need some encouragement! I even share days when I can't stop crying, or when I am struggling with a workout, or diet. It makes your follows understand that you are a real person, with feelings and struggles just like them. I am very open and honest about a few things: Faith, Anxiety & Relationships. Obviously not everything needs to be shared so be selective, "what do my followers need to see, will they learn from this?" Make sure your followers are going to get something out of your content. Don't just post to post.

I really hope this helps if you are a new blogger or if you are thinking of getting into blogging. Just be yourself ? It's as simple as that.
XO, Cheers!
Jenn