Last year I made the decision to get healthy again and work with my friend and trainer Kerven Germain. Kerven worked out with me twice a week and I worked out on my own the other days. Unfortunately, sometimes our busy schedules get in the way and leave us with minimal work out time. This was me over the holiday; stress, lack of time and travel left me with less than two days to work out, at least less than two days to feel motivated to. But one thing I did stay consistent with was my nutrition.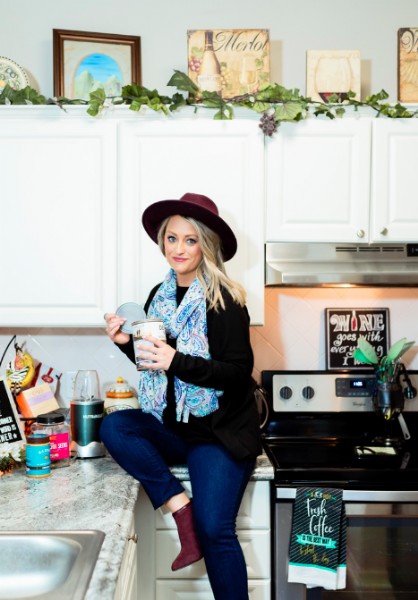 I have tried it all, Whole 30, cutting carbs, keto etc. None of it worked for me. I gained weight on keto, twice! It's just not realistic for me. The best lifestyle meal plan that works for me has always been counting macros. What is a macro? Basically the breakdown of carbs, fats and protein that goes into a calorie. I use My Fitness Pal to track it. What I didn't know before working out with Kerven was there are better times of the day to eat certain macros. And intermittent fasting does work. So I wanted to give you a quick look into how I kept up with my weight loss without working out 5 days a week.
My macros are as follows:

Carb 90g
Fat 50g
Protein 120g
Yes you get 90g of carbs everyday on this plan! Ok so in the morning I either don't eat and fast until lunchtime or have a shake.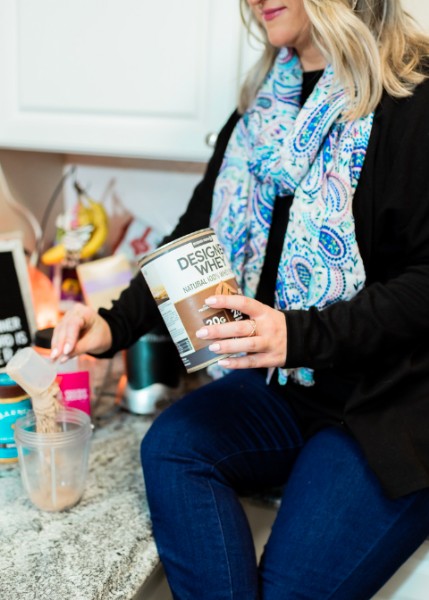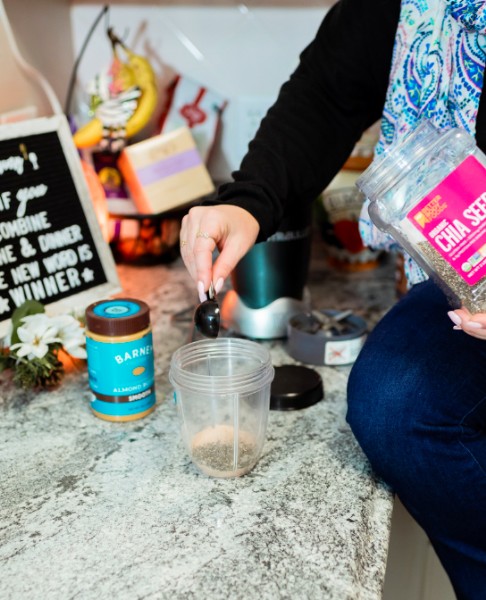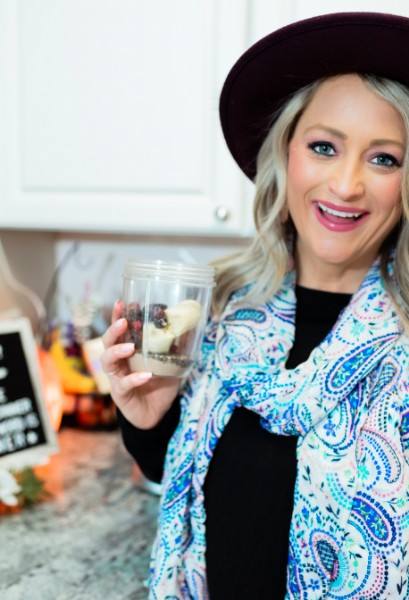 My shakes consist of:
1 scoop chocolate protein
(I use Designer Whey or 310 Nutrition- click here and use code 310AJENN for free shipping)
1 scoop Chia Seeds
(you can find them on Amazon here)
1 TSP Almond Butter
(I use Barney or Trader Joes)
1 Banana
1 cup no sugar Almond Milk
½ cup of frozen berries
Calories 415
Carbs 41g
Fat 11g
Protein 40g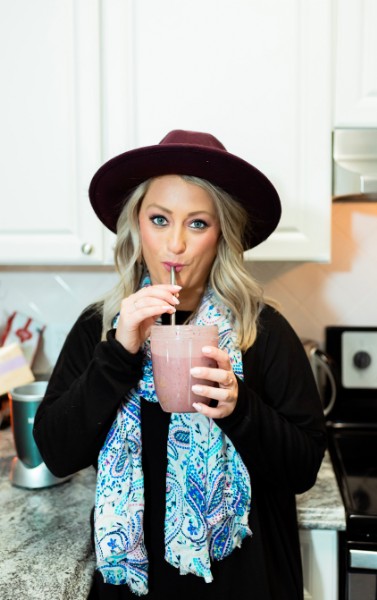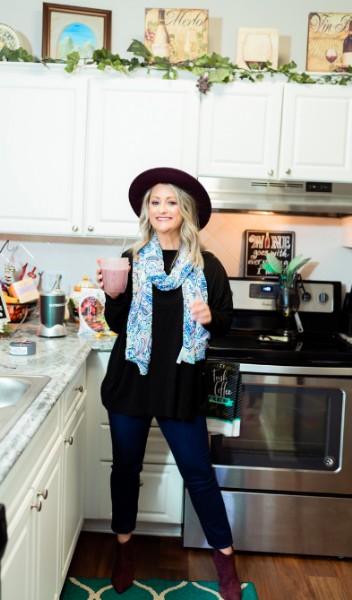 Lunches I vary, I will mostly do salads with almonds, chicken, low fat cheese and ranch or Italian dressing. I really like Alessi soups too. Half of the bean soup pack is only 15 carbs! I pretty much stay away from breads at lunch time and try not to do carbs because they will make you tired in the afternoon. I keep my carbs very low at lunch.
Snacks I will do stick of low fat cheese, or Triple Zero yogurt. I also am obsessed with celery and low sugar peanut butter or almond butter.
Dinner varies too but I do consume most of my carbs at dinner. Kerven said to do this because it helps you sleep. If I feel like I had a lot of food throughout the day I will just do a plain shake and salad. But normally I do grilled chicken, salmon or turkey.

Here are some of my favorite dinners!
Mexican Bowl:
chicken or ground turkey
brown rice
avocado
salsa
Mexican chees
dollop of non-fat plain Greek yogurt

Harvest Bowl:
quinoa OR sweet potatoes
chicken OR turkey
dried cranberries
chopped up celery
avocado
drizzle of Balsamic reduction
Chicken Parm:
Grilled chicken
1 can of low sodium chopped tomatoes
¼ cup non-fat mozz cheese
1 spaghetti squash
Crushed red pepper
One of the most difficult things for me is that I have a HUGE sweet tooth. I cut back a ton actually but I still have some desserts that are healthier to indulge in.

No Crust Apple Pie:
1 Apple
Brown Sugar
Cinnamon
Low Fat Cool Whip
Heat in microwave for 1 min
PB Chocolate Banana:
(Only if I didn't have a banana in my shake that day)
1 banana
1 TBP PB
5-10 Choc chips
put on baking pan, heat for 10 min on 350
IT MUST BE IN THE OVEN! Not microwave!

I also have used tea a lot to help reduce cravings. When I am hungry and I know I can't eat I will have a cup of tea (or coffee) to stop the craving. My other problem is wine! Honestly, I try to stick to just drinking on weekends and did switch to straight liquor for a little while but I love wine, so I try to be smart about it. If I drank a lot or know I am going to I will cut back on my carbs that day or the day after.
So if you drank and you're over your carbs that day by 30g then the next day cut your carbs by 50g so it balances out. Maybe try to go for a run or a walk too! We should really all try to give our bodies some form of exercise daily. I love cardio but again during my busy times at work it's hard to stay motivated when it's dark and cold out when I get home.
I hope this helps!! Let me know if you have any questions!
**these macros numbers were given to me based on my height and weight, not everyone's will be the same.
XO, Cheers!
Jenn
Photos by Christina Jones Photo