Morning y'all! Yep, I'm going with y'all now. I don't know if I can pull it off to actually say it out loud but for the purpose of writing, it flows! Today I want to talk about fall fashion in Florida. August is ending, Labor Day is upon us so some of us are totally ready to pull out the sweaters and boots. Well, slow your roll ladies, unless you are living in the random places of the mid-west where they are having summer snow. But here, it's still a humid 80 degrees in Florida during the months of September and usually October so we are still heading to the beach! But I do want to get a head start on how to transition into fall fashion in Florida!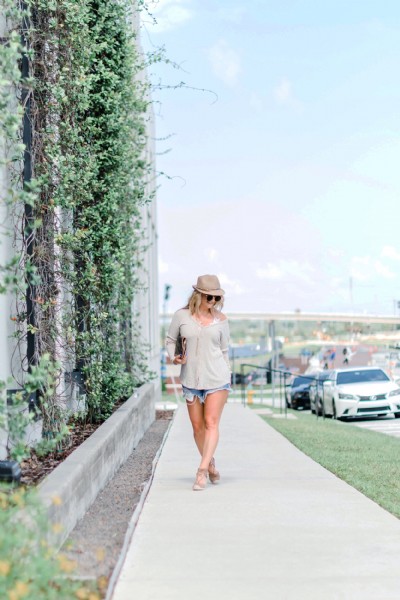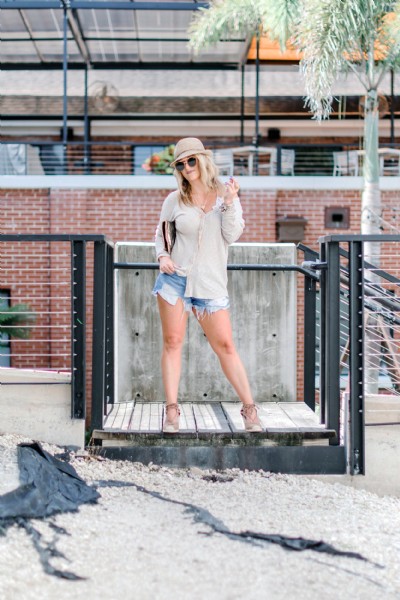 One of my favorite Florida go-to's is distressed denim shorts with a long-sleeve slouchy tee like this one from Nordstrom (sorry this top is completely sold out so I linked look alikes in the link in the teal). This look can be casual or a little dressy. For a dressier look, I would do a less distressed jean short or even some dress shorts.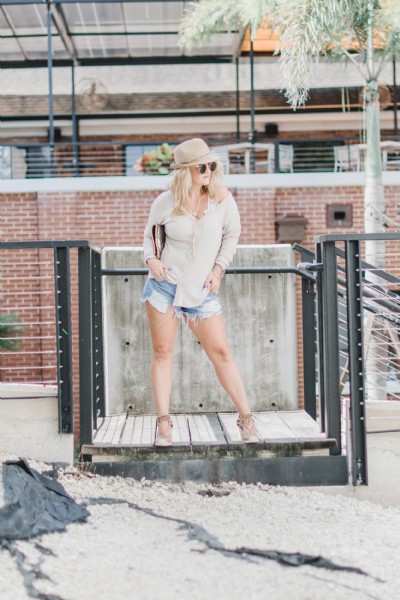 I dazzled my look up a bit with a long layered necklace from White House Black Market and some lace-up block heels by Jessica Simpson.
The hat I am wearing tones the outfor down for a day look; whereas pairing the top with a slimmer heel, black shorts and done-up hair would give this shirt a more night-time, outside on the bay vibe.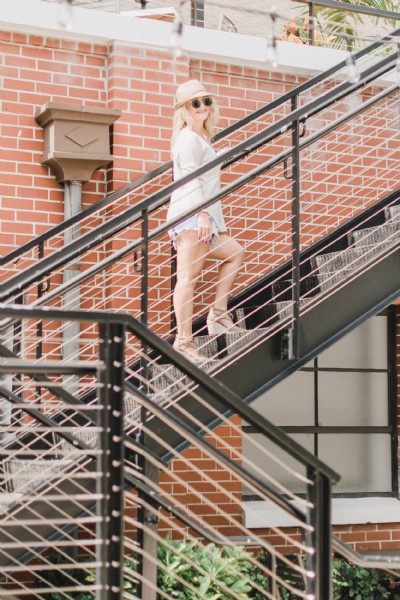 Photos Audra Nicole Photography
One of my biggest pet peeves is when girls in Florida break out the sweaters, sweats and booties a little too soon. Trust me, I am more of a fall/winter fashion girl myself but all in good time. However, for the purposes of helping you stock your fall wardrobe in advance I will be sharing some of my fave fall finds from Nordstrom during the month of September; yes, while I am still at the beach!

XO, Cheers!
Jenn