About 4 years ago I got clip-in extensions and loved them but they became a pain to put in everyday so I stopped using them almost all together. Then a few months ago I found DonnaBella Hair and wanted to try the tape-ins, since that is what my stylist was used to doing. I had her review the colors to see what would work best and we decided on 12/600 balayage. I always liked a darker root and lighter ends.
Tape-Ins Below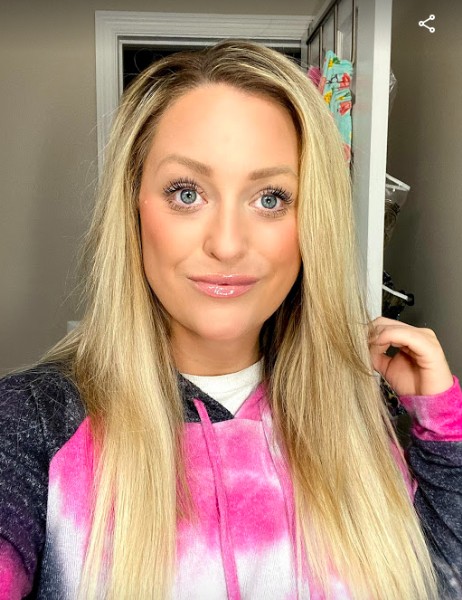 I ordered 6 packs of hair, 3 packs of tape, 3 oil-based tape removers and this was around $850 total. The first go around we only had about 3 pieces of hair left over so we used 57 pieces of hair. I do have super coarse hair for a blonde so I need a lot. I liked it a lot but it just felt like it looked fake. It was not blending how I liked so the second time I went back which was about 7 weeks ago, we matched up my underhair a little more with the blonde but you could still tell it was fake. We used 3 less hair tapes that time too.
Finally, I saw my friend Jess with the 12/60 18" inch weft and I'm like ugh that looks way more like my color. So I ordered a full pack of hair, the clips, the beads, the bead tools, and the yarn for Jo to sewn the weft into my hair. She has never done this before, and neither have I so she did not have the tools. The hair is $260 for a full pack, THAT IS IT!! I was like thank God for the internet. We watched a video and it did not seem too hard. I liked how there is no glue involved and aside from the beads, nothing else is attached to the actual hair.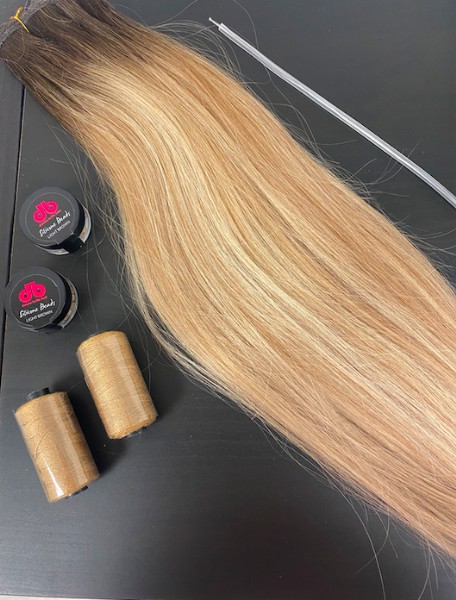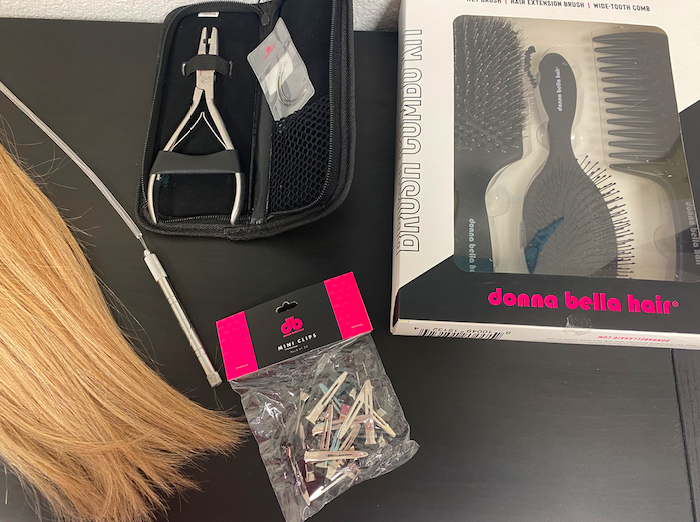 We decided I needed 2 separate rows because of the thicknes of my hair. We doubled up the hair so it was 2 layers for the bottom row. You will need:1 pack of hair,1 pack of beads, A spool of hair thread to match the root, A long bead tool, Hair Pliers, Small clips, Curved needles...You can find all of these on donnabellahair.com

STEPS
Do a very straight part around the head, leave a thumb with a part between your ear and the hair.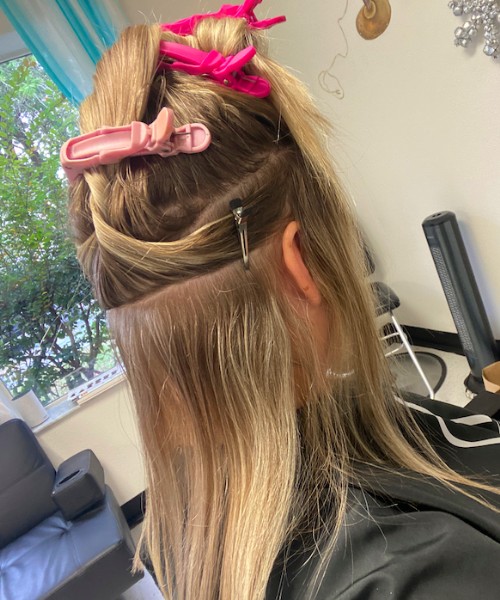 Use the clips to keep the part in place while you use the bead tool to slide the bead onto a tiny square of hair. You can eye this part but we used about 9-12 on each row.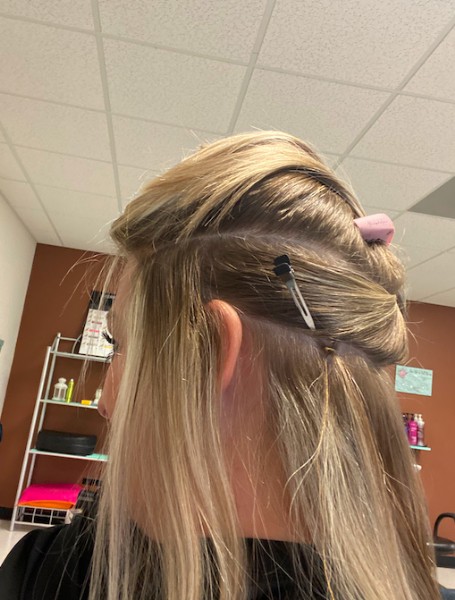 You should have two sets of thread attached to two needles. One will be a single strand and one a double. We prepped this beforehand.
Take the SINGLE thread and sew through the bead before clamping down to secure the bead against the hair.
Tie a tight knot on the first bead and end of the thread.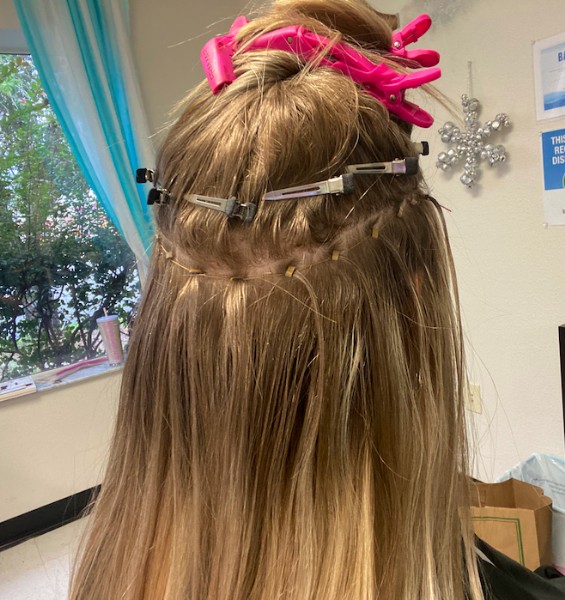 Repeat these steps until you have a track of beads in place.
Take the hair and double it up so there are two-three layers. I did two on the bottom layer and 3 on the top layer.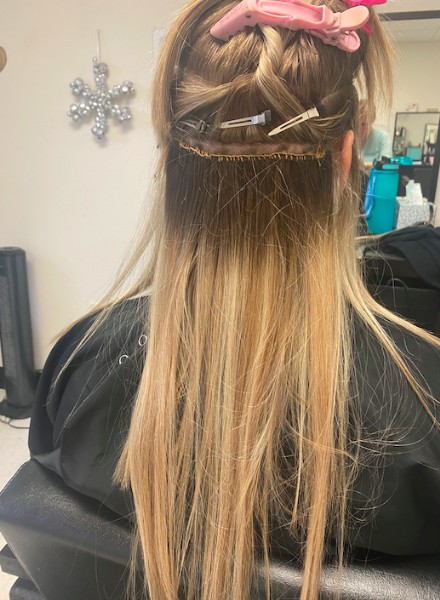 Take the DOUBLE thread and sew the hair onto the single strand of thread. Tie a knot again on the ends to secure it. Sew it like you would sew a shirt all the way down, secure at end.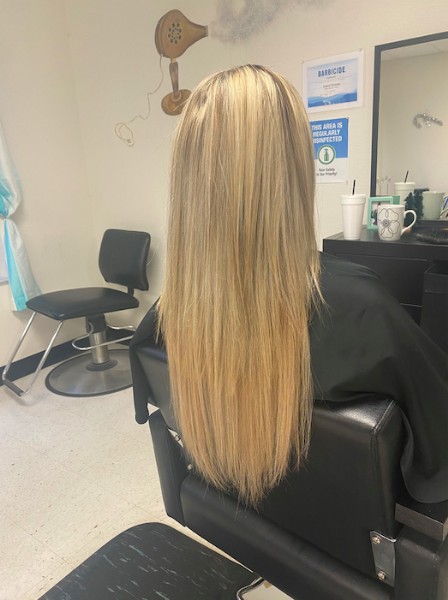 That's it! It lies very flat, it is MUCH lighter and MUCH more natural looking. I only needed about half a pack so I still have plent of hair left for the future. The tape-ins are good for those who need thickness, but if you are just needing length I would 100% recommend to do the beaded weft.
You can get these on donnabellahair.com and use code JENN10.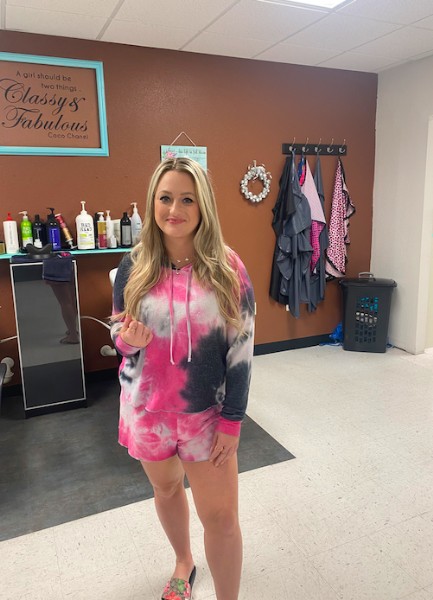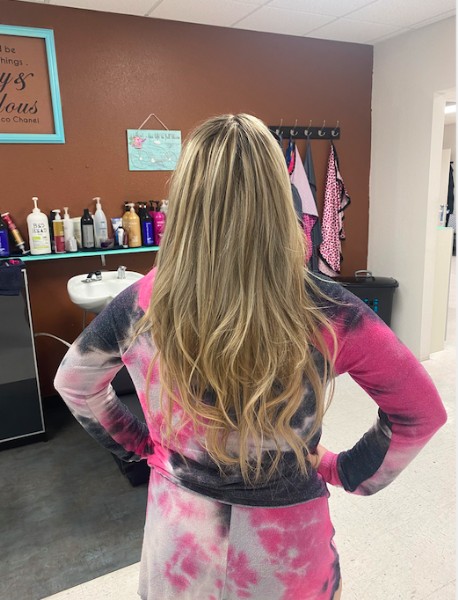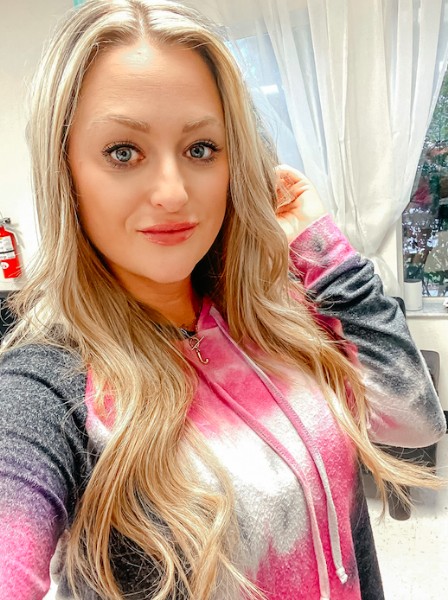 XO, Cheers
Jenn