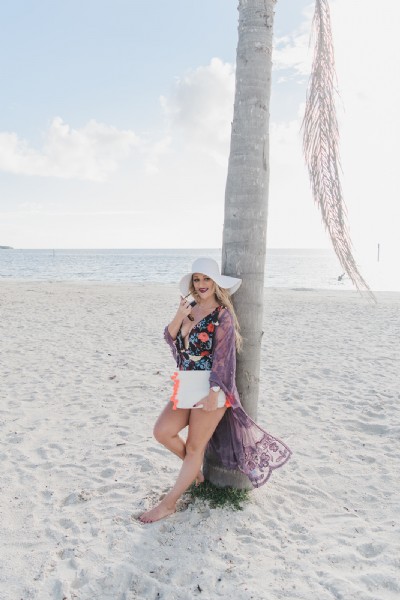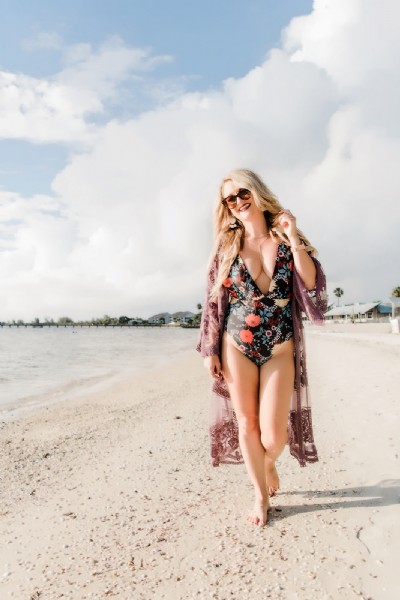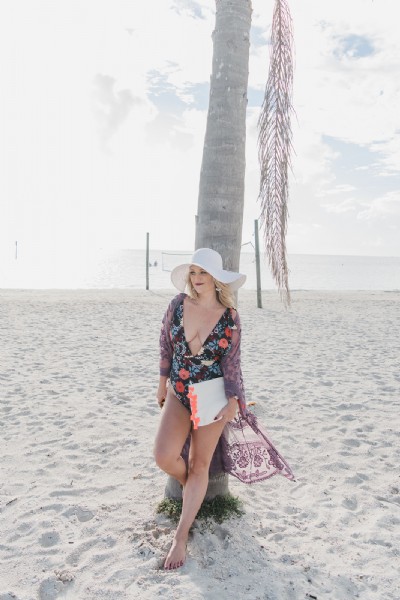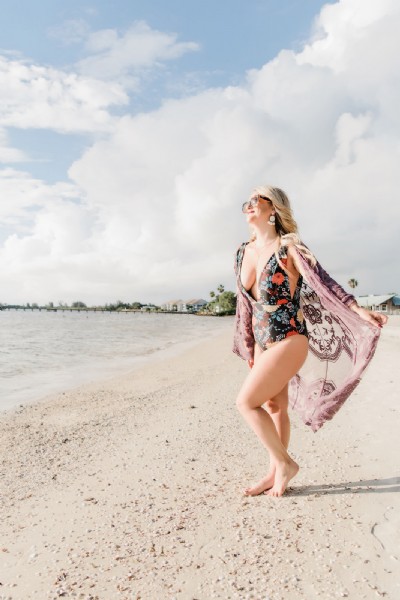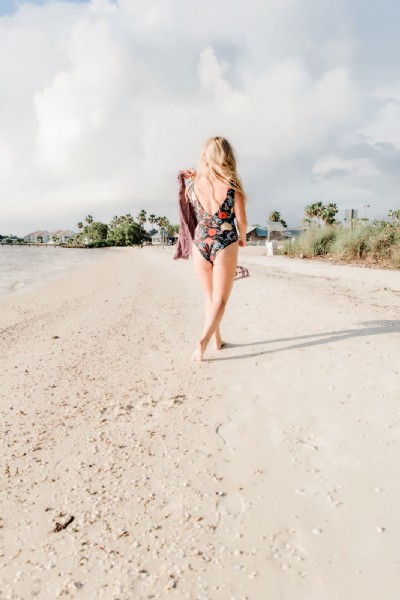 Hello Beauty Queens
Since Florida is SO HOT in the summer it's hard to look cute all the time at the beach but so many of you take vacations or hang out at resort pools and today I am sharing how to style your swimsuit. Myself, like so many others, are loving the one-piece movement. They have been making so many adorable, stylish one-piece suits and I am loving them. Especially since my "summer bod" is still in progress.
I think this particular suit is a great one for a Sunday Funday at a hotel pool or hanging out at your favorite yatch club or beach bar! It's super sexy but not overly revealing. I love the deep V because it can still give you a nice tan line for those V neck tees and tops!
I styled mine with this amazing clutch by Shiraleah. If you have not checked out her bags, definitely do! She has some adorable ones at Nordstrom that I am linking on my ShopStyle for you to shop!
This look is also linked here --> ShopStyle <--for you to shop! I styled it up with a floppy white "Out of Office" hat and a lace kimono. I linked another really cute "Rose All Day" hat on my ShopStyle link above. I also inlcuded my Prada sunglasses and another pair I like for this look too! A sheer kimono is a great way to stay cool but cover up if you head to the pier for lunch or want to take a walk on the beach!
Make sure you are using sunscreen. I have recently started using Sunbum (linked). Be careful what you are putting on your skin. This is hypoallergenic, paraben and gluten free as well as vegan. I also have the oil on there as well and the lip balm. I use it all! I also linked all my favorite summer hair products and the white ball drop earrings I am wearing on my Amazon!
Happy swimming!!
Photos by Audra Nicole Photography
XO, Cheers!
Jenn