I fell in love with the Jaclyn Hill x Morphe palette when I was at my sisters and she had it. The pigments are like nothing I have used before. For blue eyes, tans and browns are the best to make the eyes pop and this palette has a variety of choices in this color scope. Today I want to talk about the colors I use for my go-to eye makeup.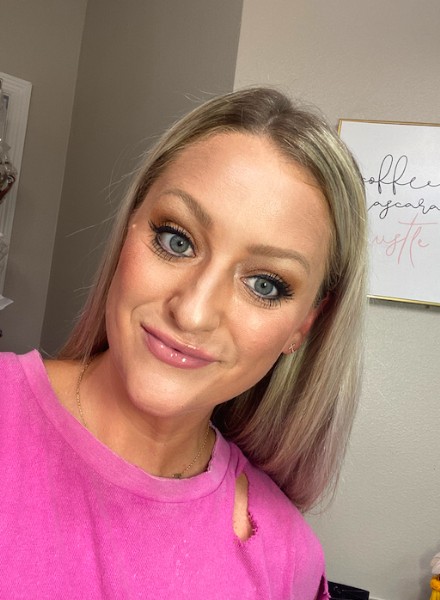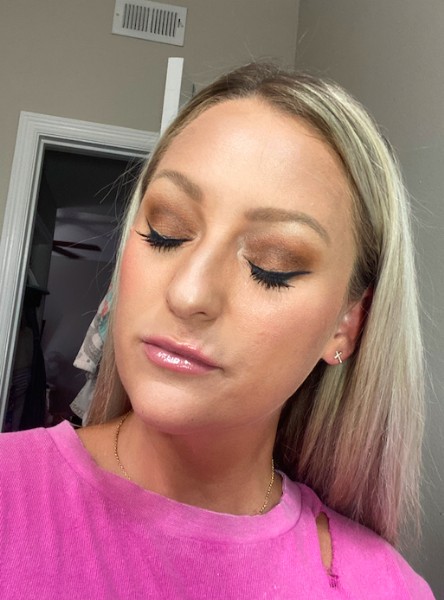 I always start with a flat neutral color from the center of the corner of the lid to about halfway across. I also use the Jaclyn Hill x Morphe brushes to apply the shadows. The neutrals I use are:
Silk Creme
Pukey
Pooter
Butter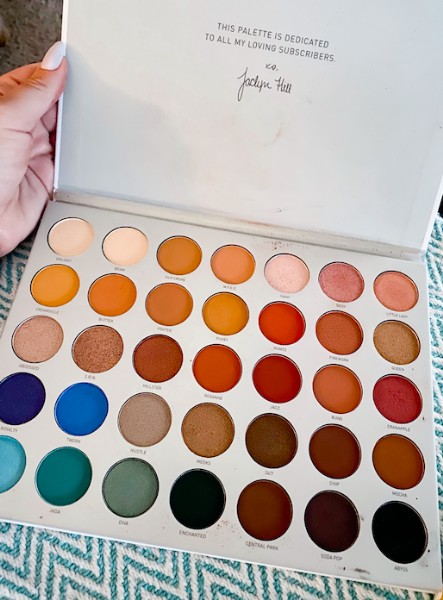 I then will go over the actual lid with Creamsicle or if I want a little sparkle I hit it with Obsessed. Blend that in real well. Then I choose a deeper color for the crease. My faves are:
Cranapple
Firework
Jacz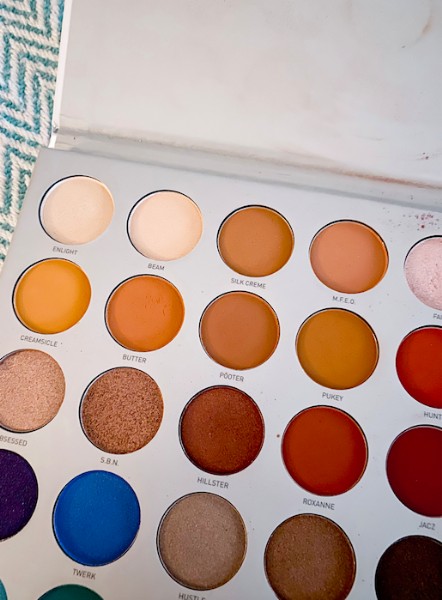 Blend that in the crease from the corner in. Then I will take an even darker color like:
24/7
Chip
Soda Pop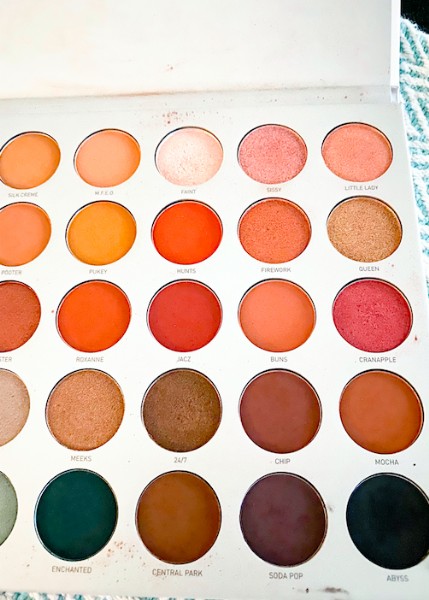 I use Abyss with an eye liner brush for the bottom lid. Then highlight my brow-bone with:
Faint
Enlight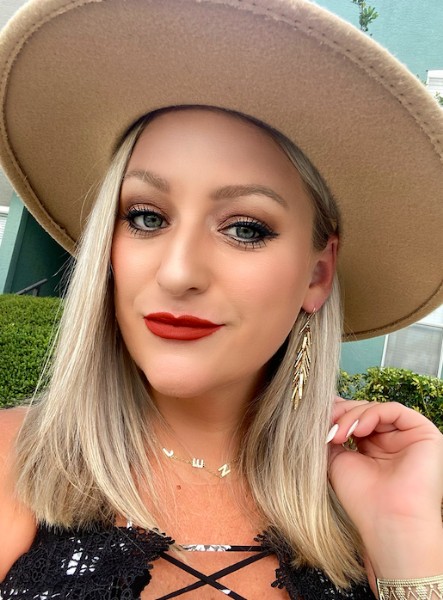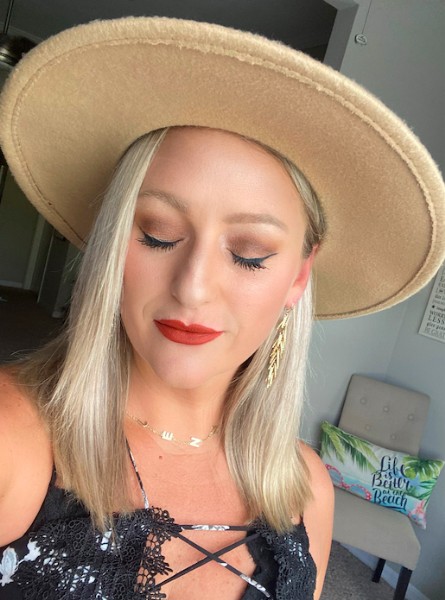 ???????
These are the colors I have used so far. I am still exploring and playing with them but honestly this is the best palette and such an amazing price of $40. 40 bucks for 28 colors° UM YES PLEASE!
XO, Cheers!
Jenn