I guess there are worse things to be addicted to but right now beauty products are my obsession, as well as Bath & Body Works candles.
I started using Smashbox Cosmetics Always On Matte Liquid Lipstick for about 2 years. I first received it in my BirchBox or IPSY bag, can't recall which one, as a sample and FELL IN LOVE!! It is SO smooth, stays on ALL day and does not stain your lips. It is really easy to manipulate and create the shape you want your lips to be! Some of my favorite colors are:

BAWSE - Red
OUT LOUD- Burnt Orange
BIG SPENDER- Pinkish Purple
DRIVERS SEAT- pinkish nude
(BAWSE IS BELOW)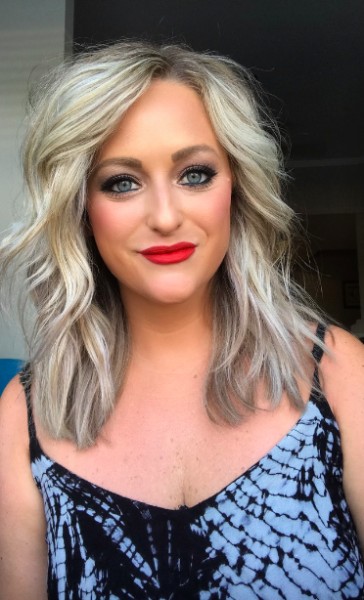 (BIG SPENDER IS BELOW)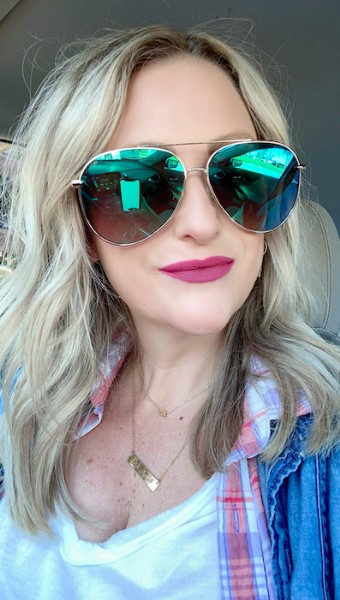 (OUT LOUD IS BELOW looks a litte more red in this pic but it's like a burnt orange)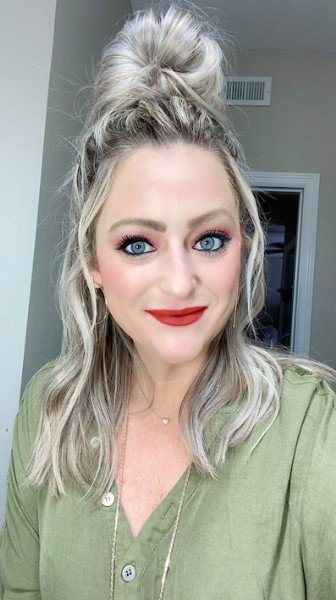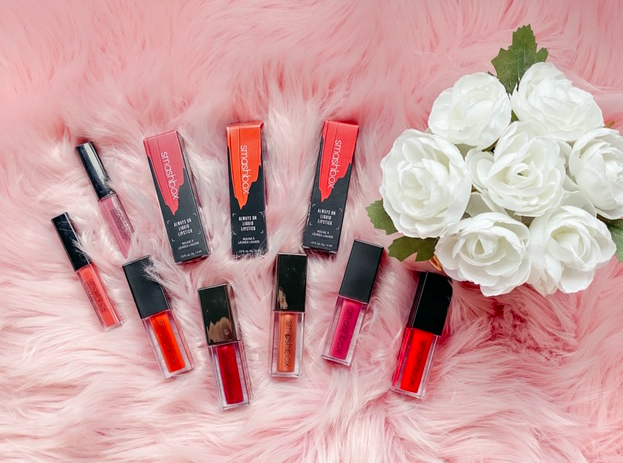 I discovered TULA Skincare Probiotic from my blogger friend Jess! It is a probiotic, rose glow brightening eye balm. I use it when I wake up in the morning under my makeup and then later in the day when I feel like my eyes need a little pick-me-up! You can feel it tingle a little bit and I love how it cools and brightens the under eye!
I never used Tarte products but a few weeks ago they were having a 30% off sale and everyone RAVES about the ShapeTape concealer so I was like okaaaiii let me give it a shot! LO V E! It covers SO good and is really long lasting. It doesn't feel constricting but the coverage is incredible. While I was at it, I stocked up on the pressed poweder, the Poreless Primer and the foundation brush. Ok.... so honestly...there is such a difference when you use a good brush to apply your makeup and I love this one. The tip has a little scooper for your foundation. I currently use MAC and this works really well to get a good scoop. The quality is just so different than the one I snagged on Amazon. I would just say not to cheap out on your brushes or concealer. Spending the extra money is definitely worth it.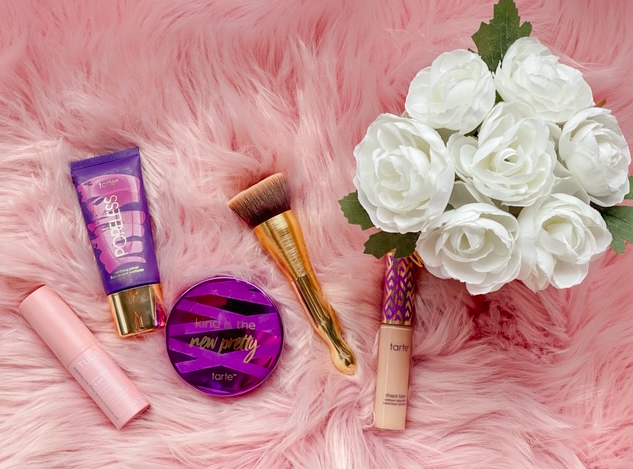 If I were to say anything I would say to spend more money on your face makeup and lip-wear. My mascara is literally $5 and I LOVE it. As for above, I like to spend the extra because it makes me feel more confident especially the older I get and more wrinkles that take up residence on my face!
XO, Cheers!
Jenn