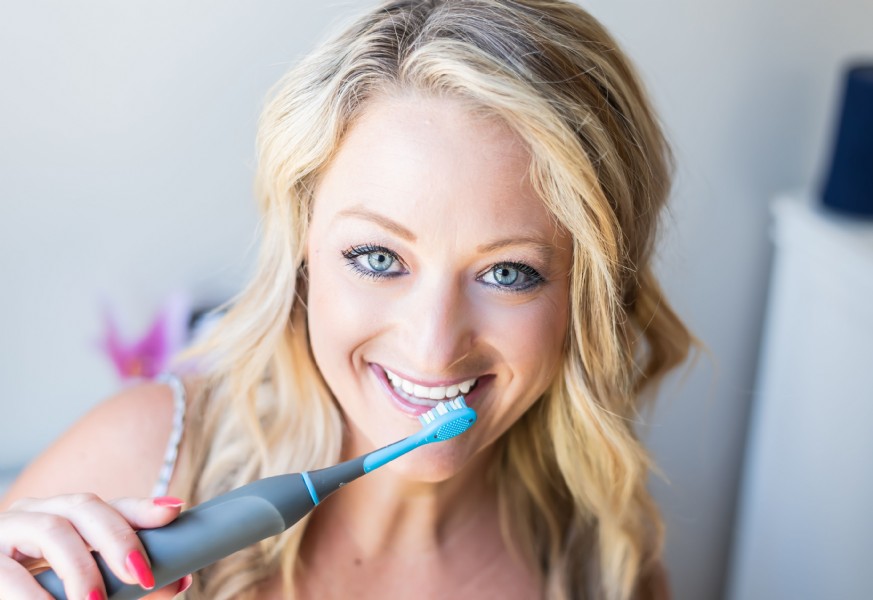 If you did not know, I am obsessed with toothbrushes. It's one of my "tell me something people don't know about you" items. I cannot tell you when this obsession took over or why honestly but I believe because teeth are the first thing I notice on a person and my girlfriends can attest to that, we are all on the same page. It is so important to take care of your teeth because poor dental hygiene can lead to other medical issues. Brushing and flossing is so simple to prevent teeth conditions or more.
I started using cariPRO™ ELECTRIC TOOTHBRUSH a few months ago and it has not failed me. Here is what I love about it:
The five settings and personally, the "whitening" one. I have never seen that before so I am loving it. I also love the "Gum care" and "Sensitive" as well. I bleached my teeth for a little too long a few weeks ago and had to use the "Sensitive" setting for a few days, it worked great.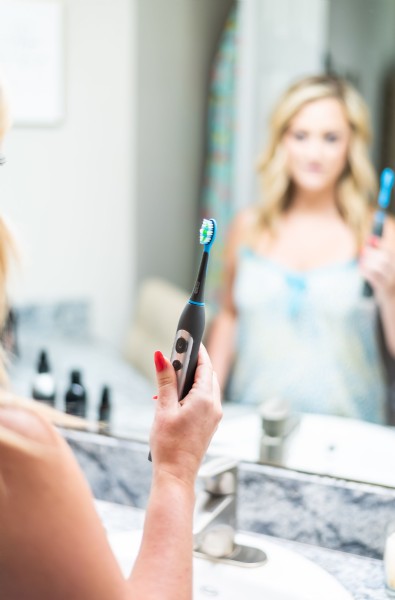 The small, easy charging dock. It's easy to take it on vacation with you if you want. I always say when I go away how I hate using a regular toothbrush because they just don't feel as clean no matter how long you brush and I hate that sweater feeling on the back of my teeth.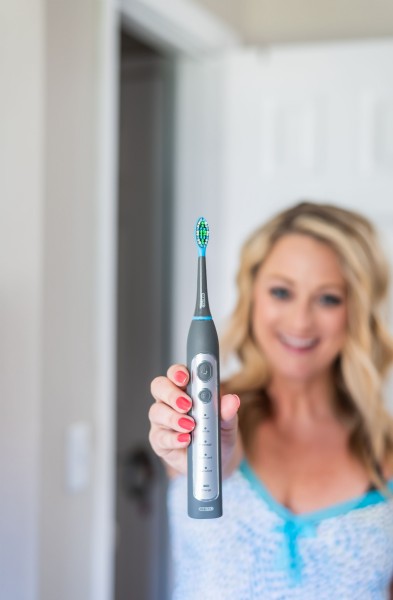 It charges quickly and stays charged for a while. I can easily take it with me on a long weekend with no issues of having to recharge.
I love the sleek slate and blue color. I am a fashion-gal of course I need to look at the style of the toothbrush haha!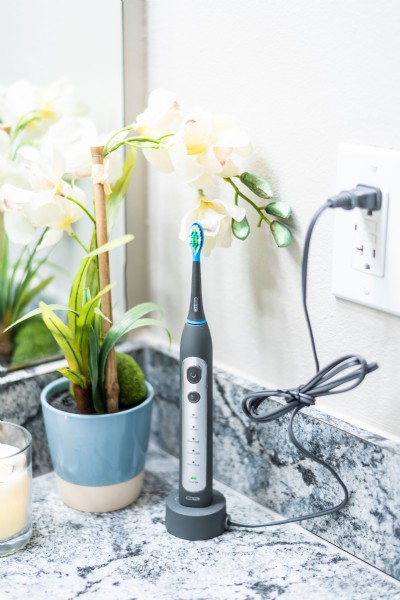 Lastly, it's SUPER quiet. I did not think this was something I would even think about until I switched from my old electric toothbrush to this one! It's like riding in a luxury car over a Hyundai.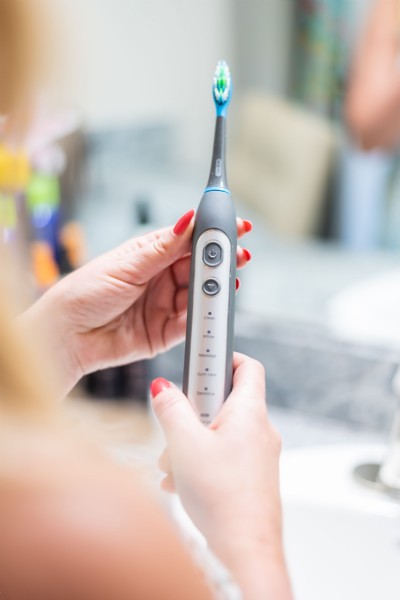 Photos by Christina Jones Photo
I have also used SmileBrilliant's whitening kit. It's awesome. They send you the mold, you mold your teeth and send it back. Then they send you personal trays with the whitening gel as well as the desensitizing gel. You leave on for 30-60 min and do a few times a week. I will link their website below.
I am also giving one lucky winner a chance to win one of these beauties. You can enter below.
I am also offering all my followers 20% with code stylemymind20
Like I have been discussing taking care of yourself, watching what you put in and on your body is super important. Cancer can take up residence anywhere on or in your body so be preventative in all ways possible, including your teeth!
XO, Cheers!
Jenn

electric toothbrush