#LIVELIKEAVANDERBILT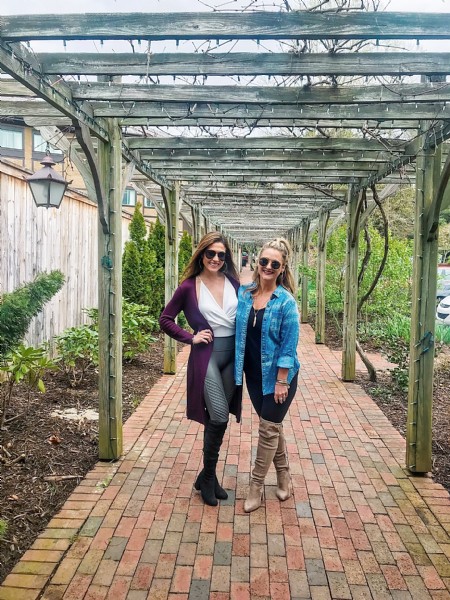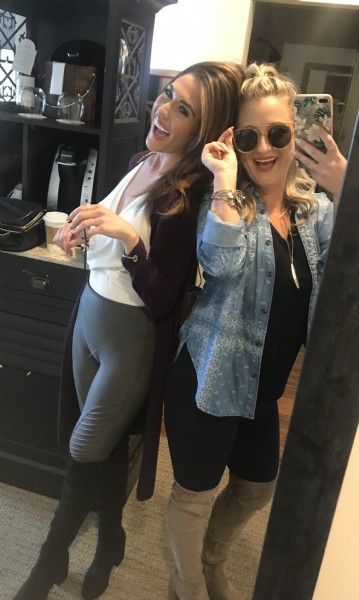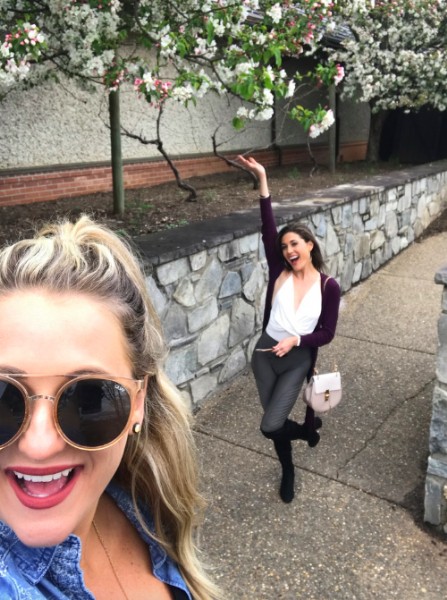 When Olivia called me and said "Hey I need a plus one to a wedding in Asheville next weekend… do you want to come?"... My immediate response was, "YAAAAS girl!!" I did not know much about Asheville, just that it was mountainous with gorgeous weather. And I certainly had not heard about The Biltmore. When I told people I was going their first question was, "Are you going to The Biltmore?" Well that was where the wedding was and where we were staying. Everyone raved about it so I got extremely excited and started doing some research on it.
It looked like a castle and I automatically thought, "I want to live here." We arrived to our hotel, Village Hotel at the Biltmore and it was so cute and tucked away in the valley of the mountains. Our room was adorable, we loved the wine area with a built-in cedar holders topped off with a Kuerig and mini-fridge. The decor was very barnyard chic with roosters and country themed bedding. We were tired but decided to rally. We made coffees, touched up our airplane makeup and hit the town. We stopped at our hotel restaurant, Village Social, to grab a bite and some of their homegrown Sauvignon Blanc.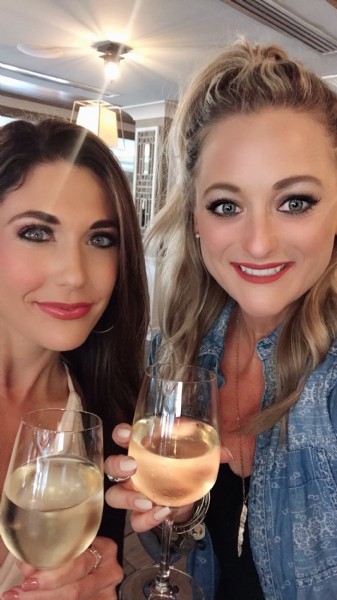 After we had some food and booze in us, we were off to Antler Hill Village. It was something out of a Hallmark Christmas movie. This sweet little town deep in the valley filled with restaurants, music and smothered in history. We took a walk around and learned about the historical fields and homes located on the property. We saw the animals on property, and all the old farming machinery they used to use. The barn was adorable and super educating on how things were done in the 1800s.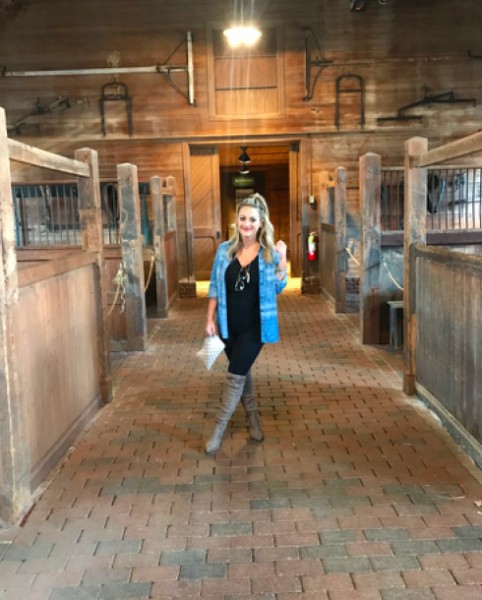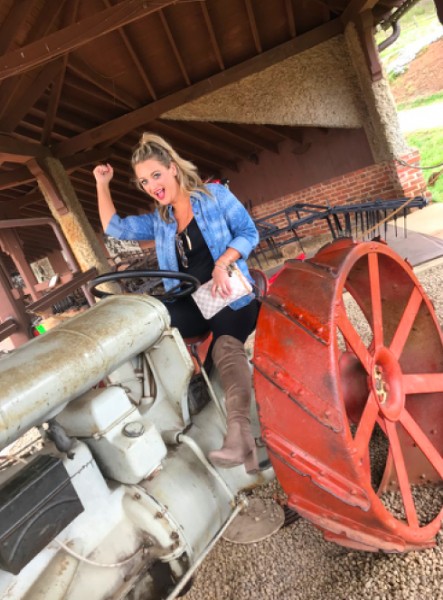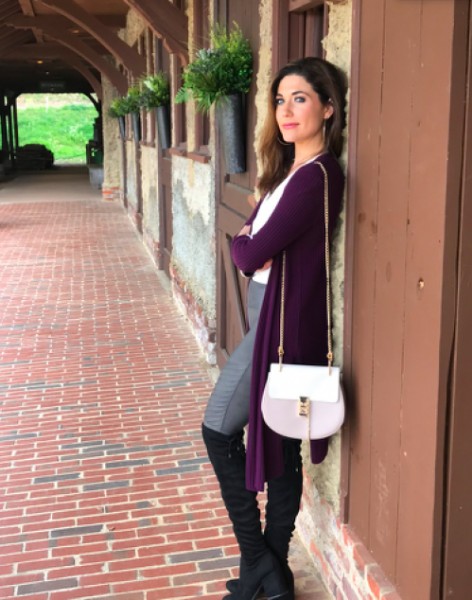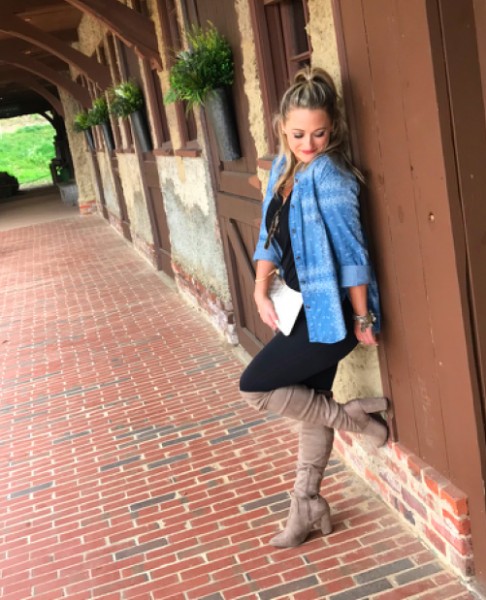 If you aren't familiar with The Vanderbilt family here is some info.
The Vanderbilt family is an American family of Dutch origin who gained prominence during the Gilded Age. Their success began with the shipping and railroad empires of Cornelius Vanderbilt, and the family expanded into various other areas of industry and philanthropy. Cornelius Vanderbilt's descendants went on to build grand mansions on Fifth Avenue in New York City, luxurious "summer cottages" in Newport, Rhode Island, the palatial Biltmore House in Asheville, North Carolina, and various other opulent homes.
The Vanderbilts were once the wealthiest family in America. Cornelius Vanderbilt was the richest American until his death in 1877. After that, his son William acquired his father's fortune, and was the richest American until his death in 1885. The Vanderbilts' prominence lasted until the mid-20th century, when the family's 10 great Fifth Avenue mansions were torn down, and most other Vanderbilt houses were sold or turned into museums in what has been referred to as the "Fall of the House of Vanderbilt".[2][3]
Branches of the family are found on the United States East Coast. Contemporary descendants include fashion designer Gloria Vanderbilt, her youngest son, journalist Anderson Cooper, actor Timothy Olyphant, musician John P. Hammond and screenwriter James Vanderbilt. Wikipedia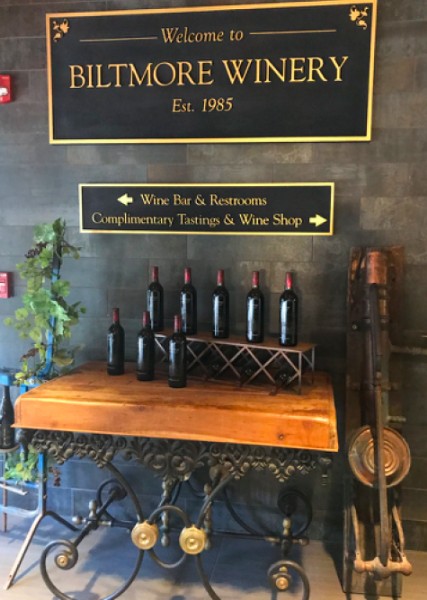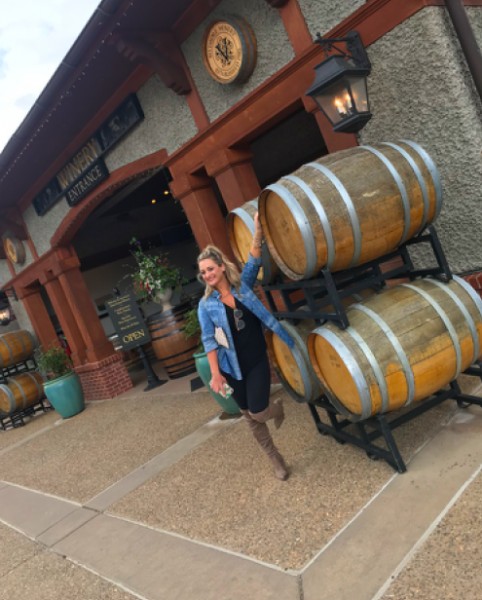 After we ventured the village, we toured the winery and of course went to the complimentary wine tasting which was divine. We tried 7 different wines and landed on a few we really loved. My favorite is the Malbec. We ordered 3 bottles each of some wine to have shipped home, it was so tasty!
After the wine tasting we were feeling pretty good :) We really needed to get more food in our bellies and just wanted to veg out after a long day of travel so we headed back to Antler Village and ending up at Cedric's Tavern to listen to some music, grab some dinner and have a few more glasses of the Malbec.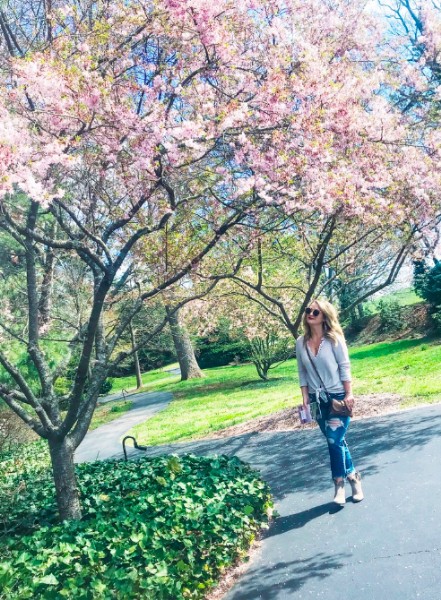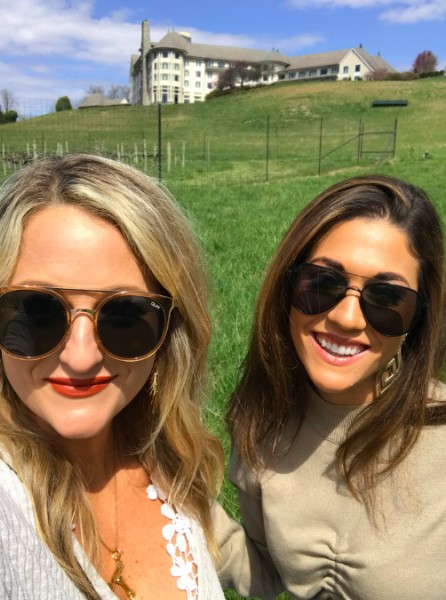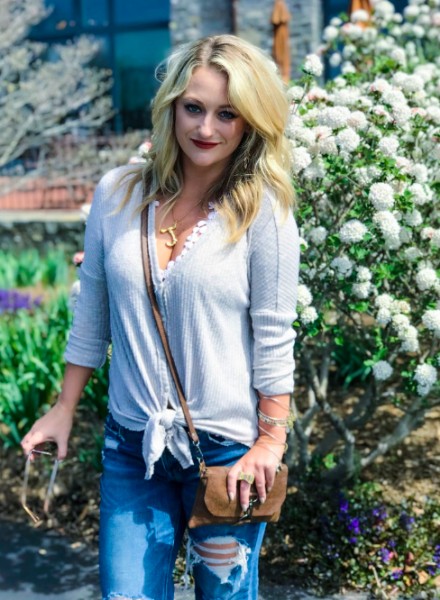 Saturday evening was the wedding so we did not want to get into too much during the day, especially because with two bloggers it took us a few hours to get out the door and on the move. We decided to take a walk up the mountain to check out the vineyards and have lunch at The Inn, which was INCREDIBLE!!!! We had a beautiful spot outside we were sat on rocking chairs overlooking the mountains and vineyard. Three hours later we were still there enjoying some rose and the blissfully peaceful landscaping.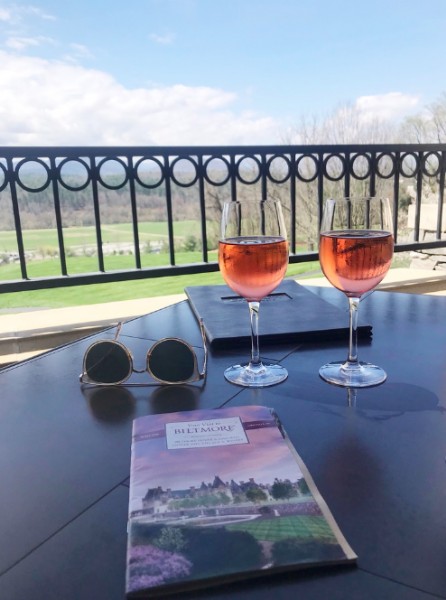 We wanted to get one more touristy event in before the wedding so we were off to the Estate Gardens. It was beautiful. The flowers were breathtaking and the property was astounding. It's incredible to think this is how people lived. People just don't have this kind of money or detail in their architecture. The greenhouse was probably a mile long filled floor to ceiling with different plants and flowers. Nature is just gorgeous and I loved being in the moment.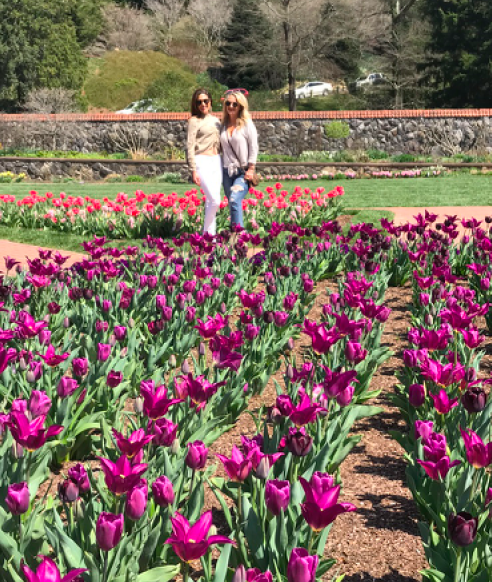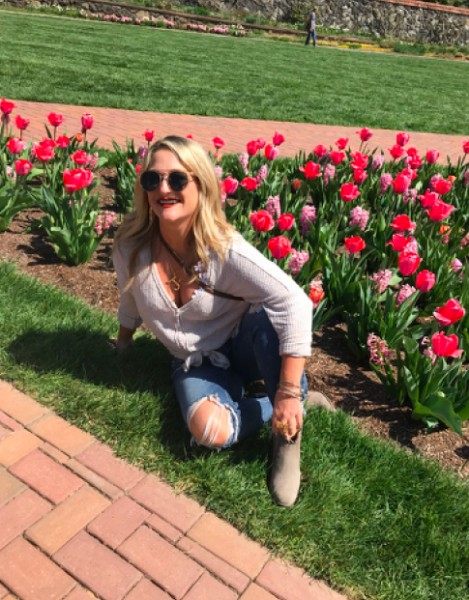 We headed back to the hotel and got ready for the wedding which was on The Estate property overlooking mountains and trees. It was quaint but very elegant. We had such a great time. Of course the wine was flowing and we were invited downtown but my consumption led me to believe one more glass and I was done. We headed back to our hotel bar for a night cap.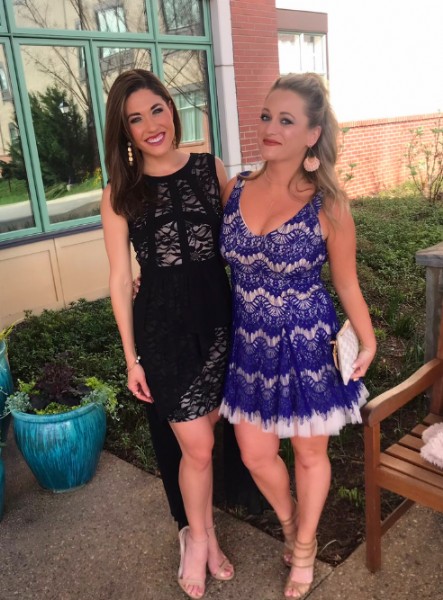 Sunday we toured The Estate. It was so interesting. There are 250 rooms and we probably only saw a quarter of them. There is literally a room for everything from indoor swimming pool, to gym, to stables and a cooks area. The fashion was unreal, so much detail and so much class. The history was so interesting and seeing real photos from the inside of the house in the 1800s was amazing. Just makes you wonder how our world will look to those in 200 years. It incredible to be able to visit these types of places and I am thankful that they preserved them for us to do so.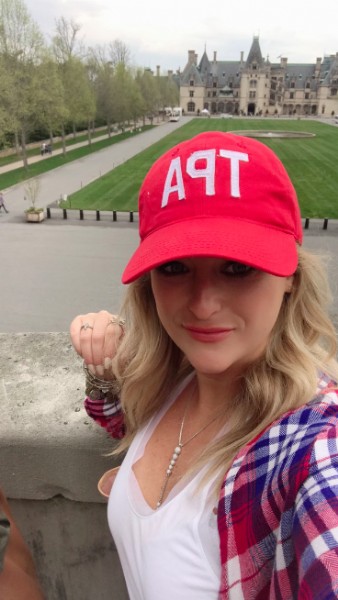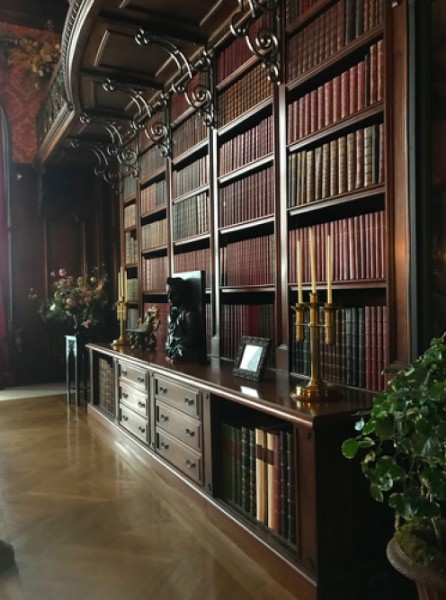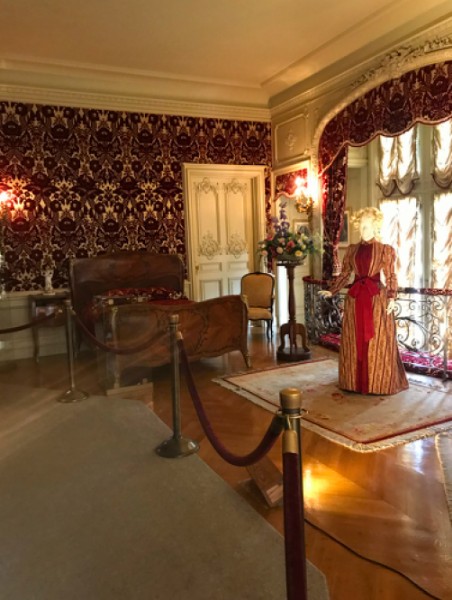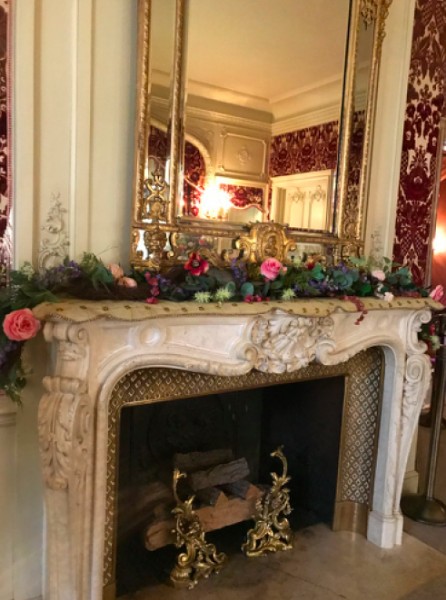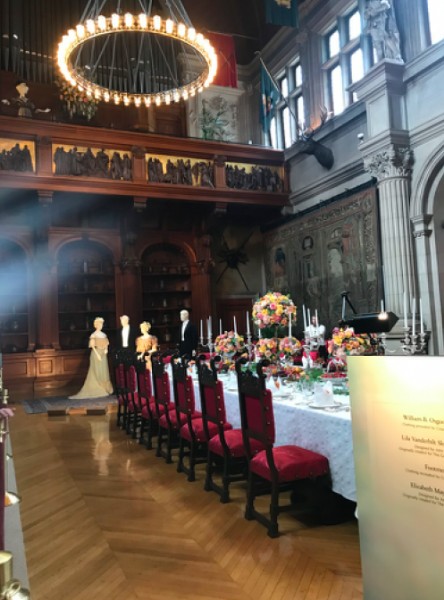 I highly recommend if you ever get a chance to visit The Biltmore that you do, it's a time in history captured for us to enjoy, take advantage!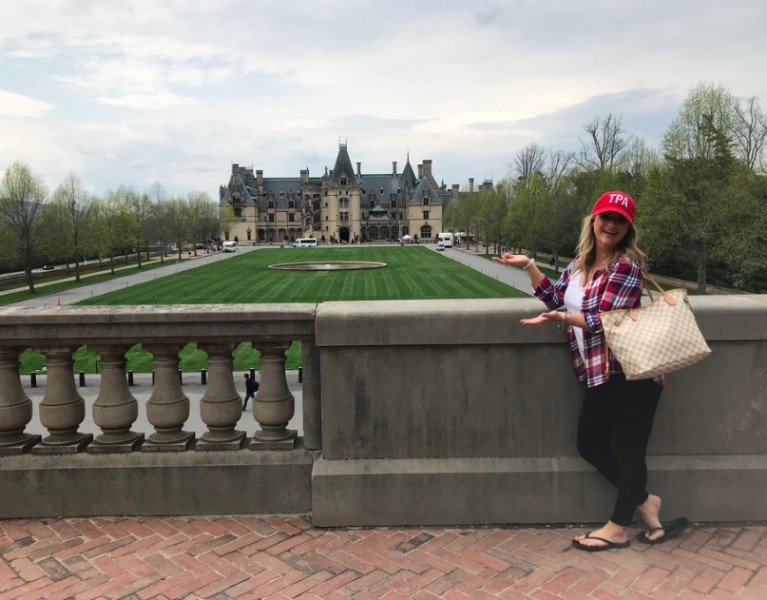 XO, Cheers!
Jenn