The last year I have taken a whole new approach in my shopping skill. I used to be one that needed many things (my mom was always this way) but this year when I moved I got rid of 6 trash bags worth of clothes. Yes S I X and then I have a whole rack of clothes I am selling on Poshmark and I am still overwhelmed with the amount I have.
I am over not being able to find things until I am physically "cleaning out my closet". I find things constantly and I do this like "OMG I love this and haven't worn it in ages!" Yeah, because you couldn't find it Jenn. This is borderline hoarding. Joyce Meyer says people hold on to things because someday we may wear it, or someday we may need it… yeah but then when you do you can't find it because you have too much stuff!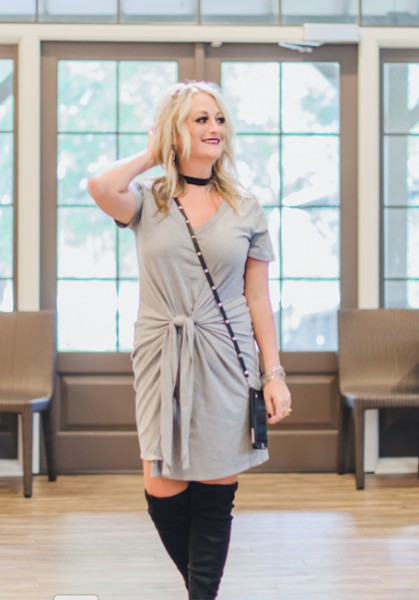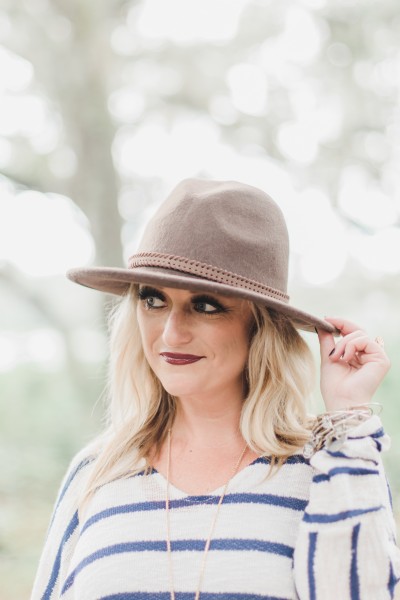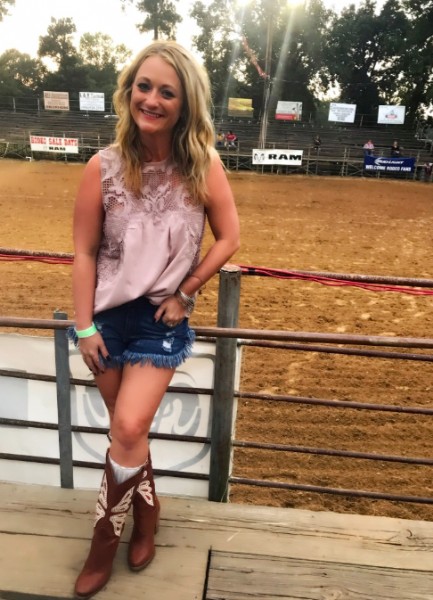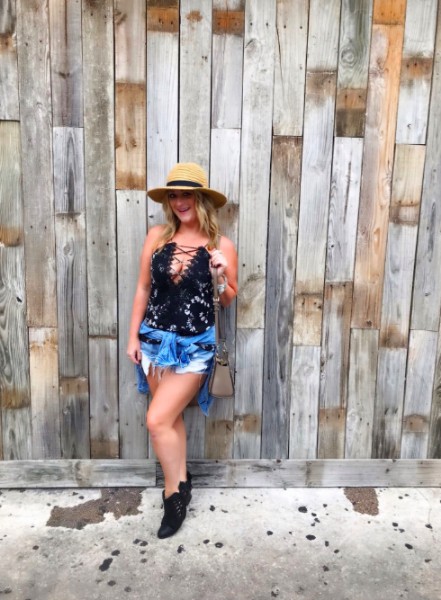 I am taking a new approach heading into the fall months and buying quality items over quantity. I started shopping mostly at Nordstrom now buying really well-made clothing during sale events. I did a haul during the Nordstrom N Sale and got about 6 pieces for $150 which is really good for Nordstrom. I bought this adorable Socialite Front Tie dress which was on sale for $35 and this Wool Panama hat for $39. Then over the Labor Day sale I got two tanks I have been waiting to drop in price (in scroll below), one for $41 and the other for $35. I have always been someone who spent <$20 but now looking back at those pieces from Target or wherever, I have only worn it maybe 1-2x and gotten rid of them! The Chelsea lace tank was also on sale for $40 (cannot find so linking another one here for $42) and I snagged that baby and the Wayf Posie camisole for $32!
So my new plan is to declutter the closet and simplify my wardrobe with only high quality, must-have pieces.
I have been holding onto dresses from 4-5 years ago that I have not worn since then. Like, seriously? A deep V neck sparkly dress? Yeah ok what about a wedding? What about NYE? Chances are with my track record I will be in the wedding, and I hate NYE so it's gotta go!
Here are some higher-end items at great prices; oh and my favorite line at Nordstrom is BP. Great quality at great prices.
Simplify our lives, our minds and our eating ladies! These are 3 components of a happy life!
XO, Cheers!
Jenn