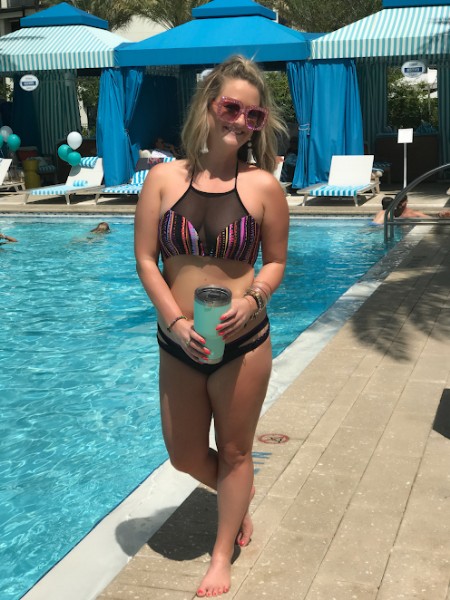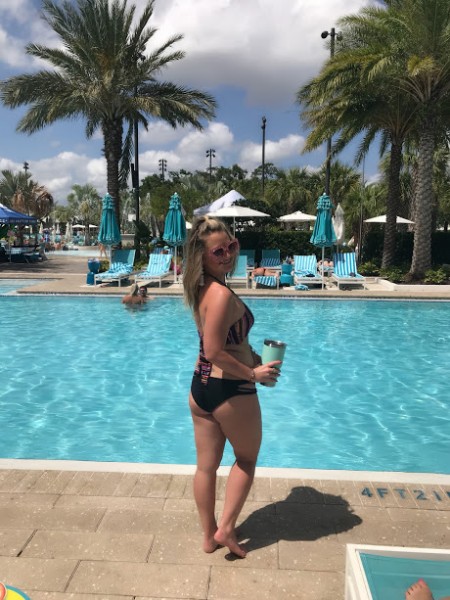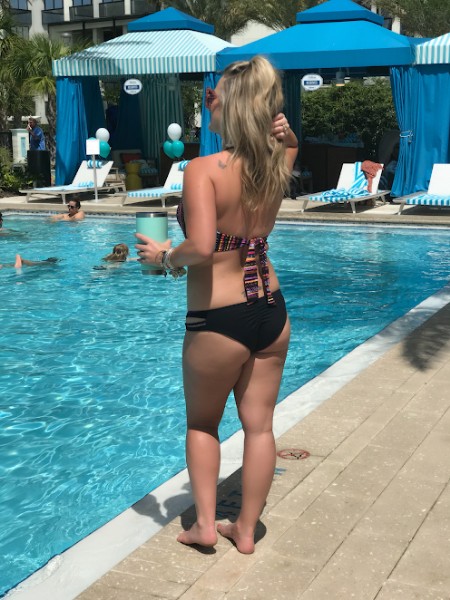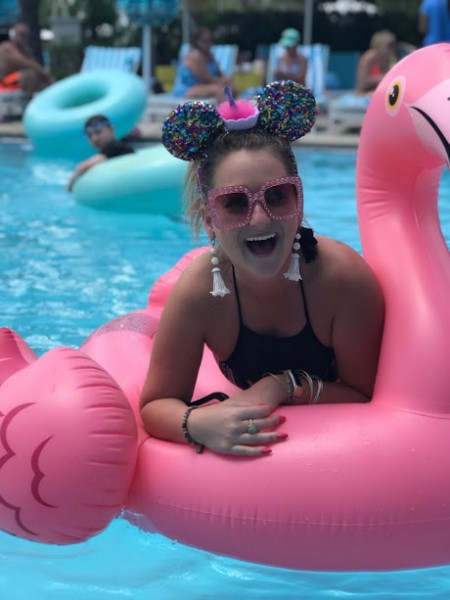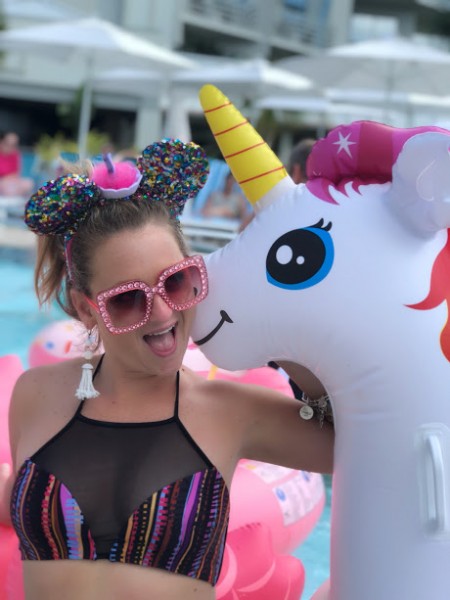 Salty Mermaid was created in 2016 by Jessica, a woman who loves bikinis and had a dream to help both animals and people live their best lives. She created her swimwear with some amazing causes in mind, the Rhinos and the Rainforest. (Click link for more details) Of course, she designed a collection with South Africa in mind, which is wear my suit comes from. Of course I picked Bohemian Queen Bikini, haha. I am far from bohemian but always a queen.
My first impression of the actual swimsuit was the incredible softness of the fabric. I dislike bathingsuits that are too stiff or rub too hard in some areas if ya know what I mean. This one is super comfortable and very flattering. The colors are so bright, it just makes me happy when I wear it. Also, here's a secret, the bottoms are reversible to purple. I love the braided sides of the bottoms as well. These come in brazilian or cheeky, I went with the cheekys :) You can mix and match like mine with the solid bottoms or top, and patterned. I prefer going with one of them being solid, too much patter isn't for me but to-each-their-own, which is why this site is great. You can match so many tops and bottoms differently. It's really fun, you can play and style your swimsuit literally all day.
I have gotten so many compliments on it and while that makes me feel great, the causes this suit supports make me feel even better. I am an animal girl, and I love giving back to this beautiful world. Stock up just in time for Memorial Day weekend.
XO, Cheers!
Jenn