I feel like everyone has found their "thing" during the 2020 quarantine, my "thing" is making margaritas, specifically spicy ones. I started infusing my own tequila with jalapenos for either watermelon or pineapple spicy margs. I became quite the mixologist and muddler!
A few weeks ago I was at Whiskey Joe's beach bar and I ran into a tequila rep who offered me a shot. Umm YES please. It was a spicy tequila and IT WAS AMAZING. I ended up getting two bottles of the Ghost Tequila and created a recipe to share with y'all. I never ever use margarita mix, that will tear your stomach UP. There is way too much sugar in those, trust.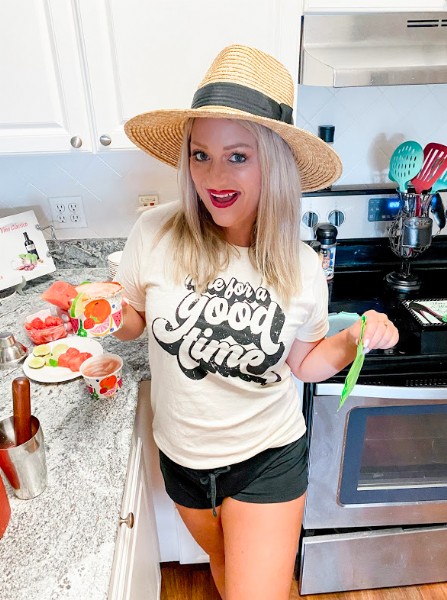 Fresh Spicy Watermelon Margarita with Ghost Tequila
What you need:
1 bottle Ghost Tequila
Double Shot Glass
Shaker
Muddler
Watermelon
Simply Watermelon Juice
Agave
Key West Lime juice
Cayenne Pepper
Chili Powder
Limes
Ice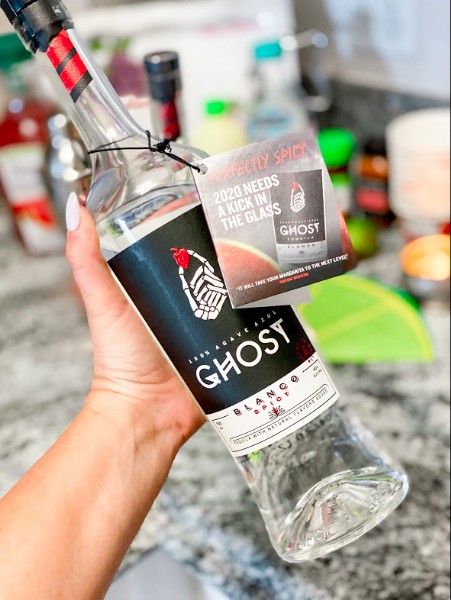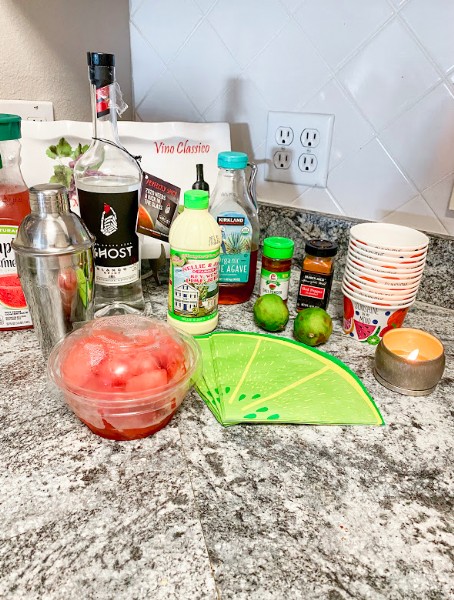 How to create the perfect marg!
Step 1:
Add a few shakes of cayenne and chili powder on a plate
Coat the rim in lime and spin on the plate coating the glass rim

Step 2:
Pour in 1 double shot of Ghost tequila into the shaker
Muddle in 1-2 cubes of watermelon with the tequila
Add in a double shot of watermelon juice
Add in a double shot of of Key West lime juice
Add 1 TBS agave
Add Ice

S H A K E

Step 3:
Open the whole shaker and pour all contents into rimmed glass
Add a chunk of watermelon and piece of lime for garnish
E N J O Y!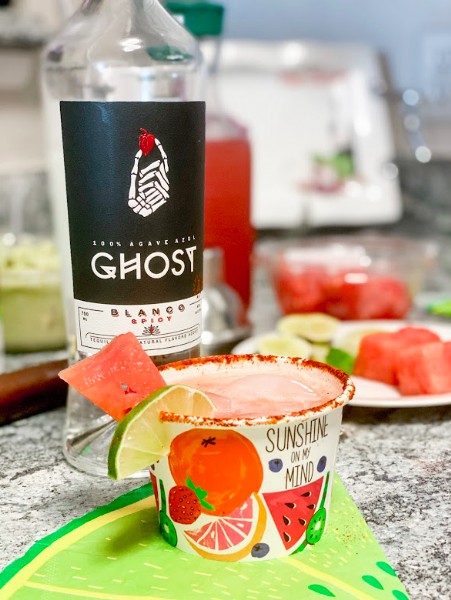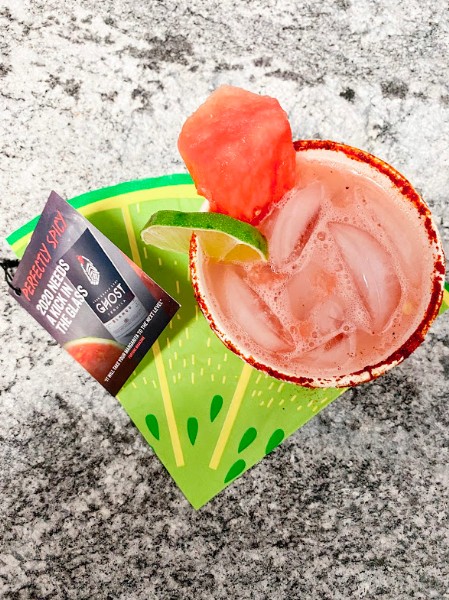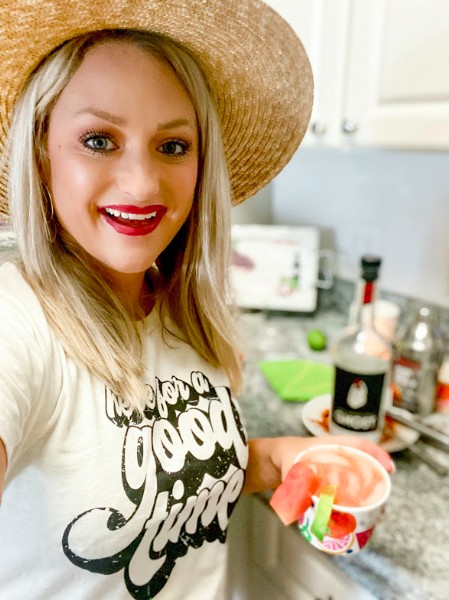 **You can also substitute the watermelon/watermelon juice for pineapple/pineapple juice.
Y'all can try this tequila for 10% off at Reserve Bar with code JENN10.

XO, Cheers!
Jenn
This is a paid partnership with Ghost Tequila.