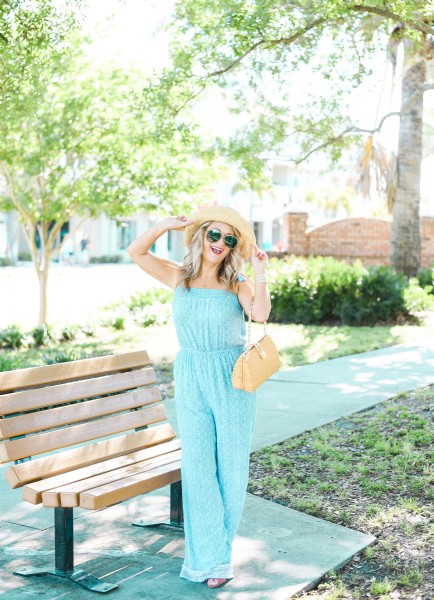 Spring is in full bloom and I have been on the look-out for the must haves this season.
JUMPERS
I have jumped on this band-wagon STRONG this season. Why? Because they are super cute and easy. I love dresses for this reason to. There is something about putting together a full outfit, but when you can slip on one piece & feel like you're killin' it, well that makes dressing so much easier. This beauty is from Sweet Threadz ($33) and it's adorable. It has amazing pink details lining the bottom of the pants so I popped some color in there with some pink shoes & earrings under $15 on Amazon.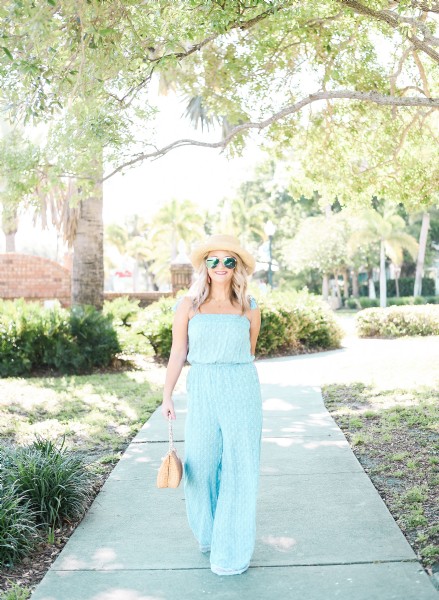 MIDI DRESSES

I was never into mid-dresses because I felt like the length made me look shorter than I am. I still have to be very careful when purchasing them & style it up with the right pair of heels. This one is also from Sweet Threadz. Unfortunately this one is sold out but I am linking one like it here. I styled this baby with a Gucci Belt, strappy black heels, black statement earrings & a Bottega Clutch. And topped it off with some kick a$$ JLo type sunnies from Diff Eyewear.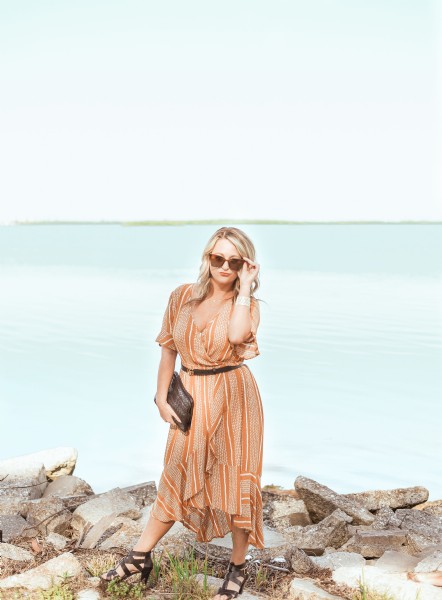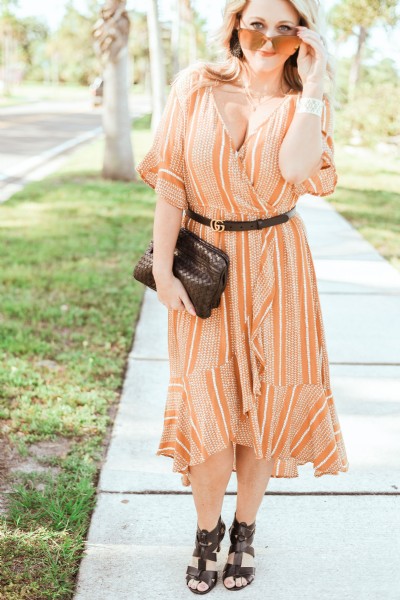 STRAW BAGS & HATS

I have always been a fan of the hat. I have a TON. I love the straw hats for summer, these two were actually my friend Holly's who passed away. I love that I have something from her to cherish. This is also her straw bag. The straw circle bags are really hot this season too, I still need to get me one of them! I topped this look off with a pair of blue Diff aviators. I popped the pink detail with some pink block heels from JustFab.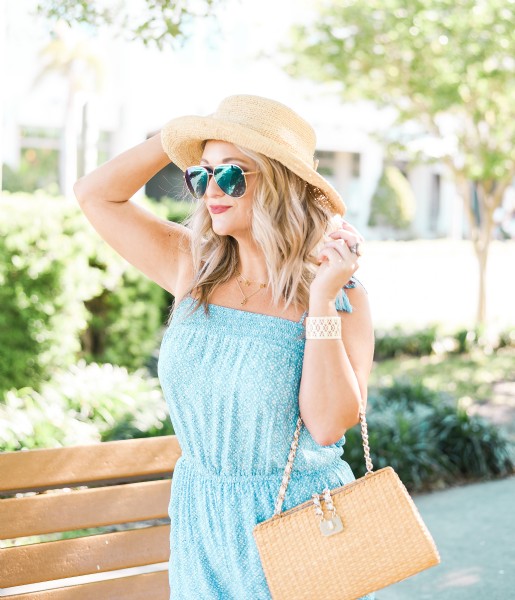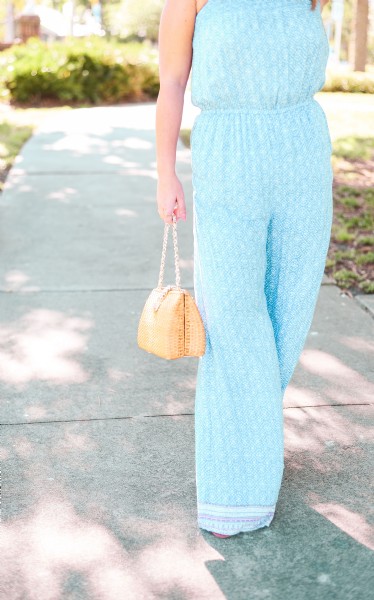 NAME NECKLACES
I am OBSESSED with this trend. I hate that word but that's what it is. I love layering the dainty necklaces, I am super into that right now. Some of these are quite pricey but I got mine from Harper & Jewels. It is $75 plus my code STYLEMYMIND will give you 15% off. I also have the J bamboo necklace I love. This one is only $33 & an extra 15% with my code. I guess we all just want everyone to know everything about us so we wear it on our "necks"... get it? Instead of sleeve? Haha! I am also loving the pearl clip trend right now. LOVE! Mine are from Keeping Up with The Accessories, and the quality is amazing.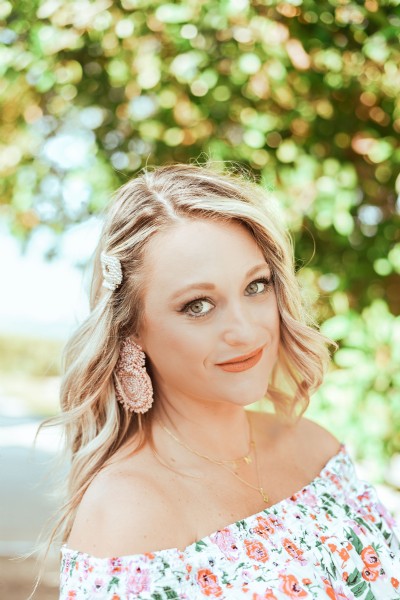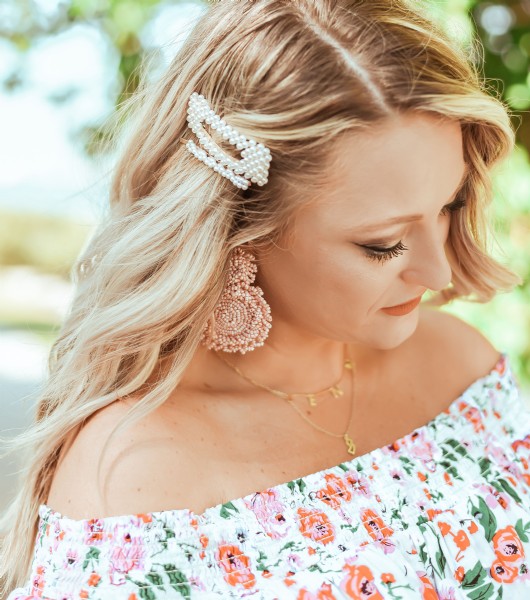 FLORALS
Yes for spring, I KNOW groundbreaking! Haha. I am careful with my selection of florals because sometimes they can look a little older or like curtains. I love this off-the-shoulder top from Sweet Threadz because it is bright & colorful, flirty & young. This one's also sold out, so linking one like it here!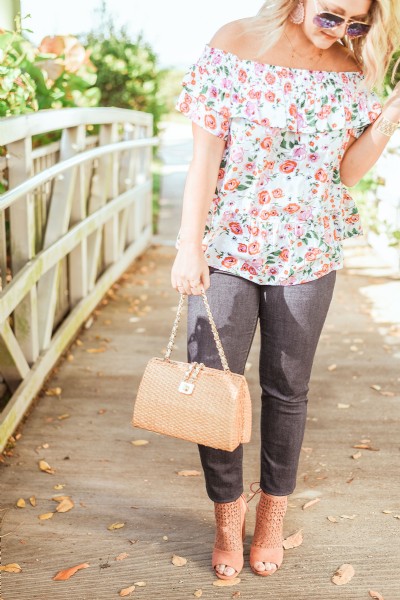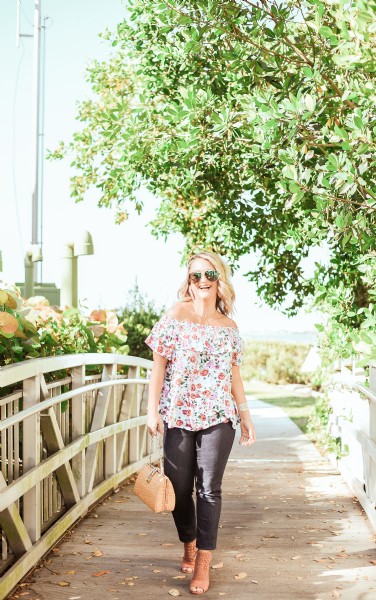 Some of the florals are drop dead gorg this season. Here are some of my faves:
About Tonight Floral Maxi Dress- Red Dress Boutique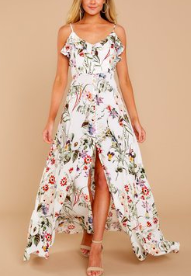 Vacay to the Vineyards- Red Dress Boutique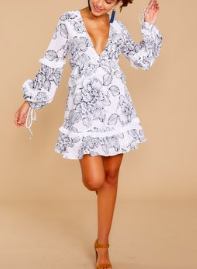 Dreaming of Roses Blouse- Pink Lily Boutique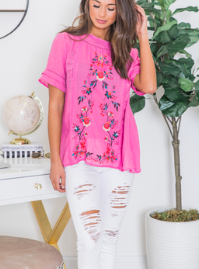 Promise to Love You Forever Maxi- Pink Lily Boutique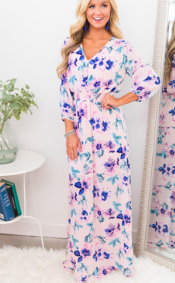 XO, CHeers!
Jenn
PS- I will be taking a blog break until I get back from Europe! Follow along on my IG @stylemymind_jenn