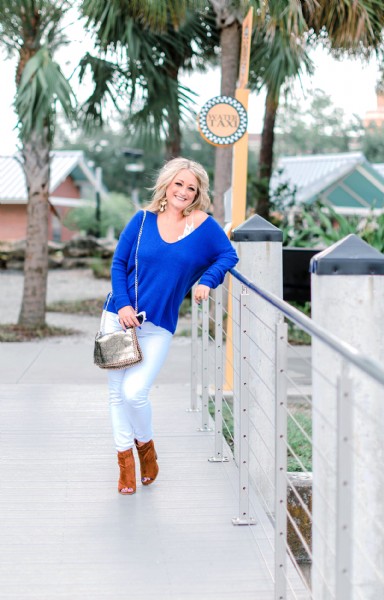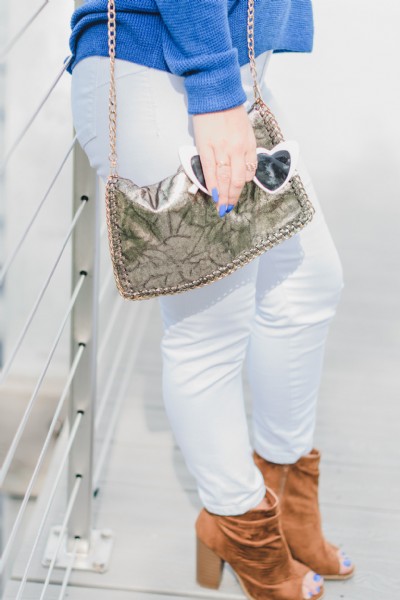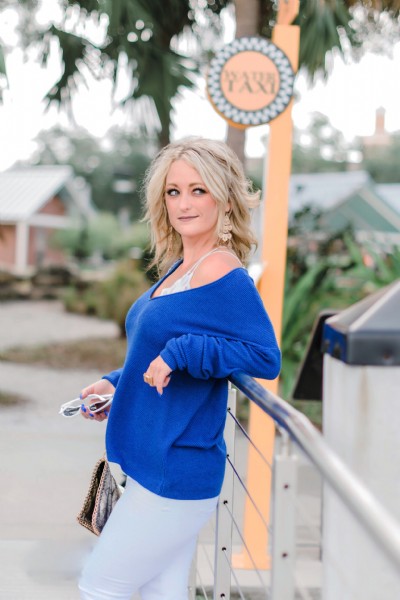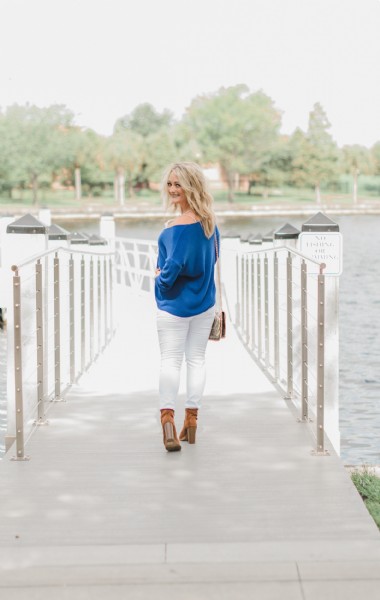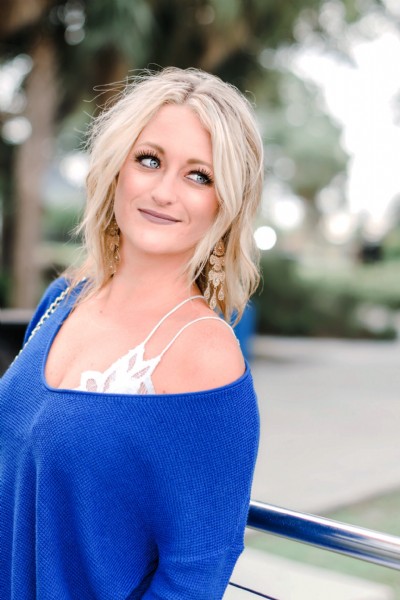 PHOTOS BY AUDRA NICOLE PHOTOGRAPHY
Every season there are new fads and trends popping up but we will always have our must-have staples! Last week I talked about the perfect T, which is a staple for any season in my opinion. This week I am going into my top fall must haves for this season.
The outfit I am wearing is my idea of a perfect fall ensemble. And YES you can wear white after Labor Day, so let's get that elephant out of the room right now. My go-to '18 fall fash is totally slouchy sweaters with a great bralet. I love the V neck sweaters or shirts that allow you to show some skin. This sweater is BP from Nordstrom and the bralet is Free People. I paired it with these perfect white denims by Juicy Couture and a burnt tan peep-toe bootie. So real quick, I did not think I liked a peep-toe bootie until I got a pair two years ago and now I decided they are the perfect Florida shoe for all year 'round. This sweater is super cozy yet thin enough for you to wear during transitional months like September and October. Throw on a cool pair of shades and some drop earrings to dress it up. I linked this look above!
In the next few sections I am showcasing my fave finds for six categories.
FAVE TOP FINDS
FAVE BAG FINDS
FAVE HAIR CARE FINDS (I actually use ALL of these products)
FAVE BEAUTY FINDS
XO Cheers!
Jenn