After quite a while of lack in motivation I am back! My desire to write took a spill once quarantine started, but there were a lot of changes that happened in Q that were very positive, and that is what I want to share today; why I am thankful for quarantine.
As you know, I am a firm believer in what GOD wants is what is best. While I know a lot of people lost their jobs, the kiddos could not go to school, and we were not allowed to see our loved ones; for me I looked at the positive side of it.
Luckily, I kept my job, I do not have children so homeschool was not a thing here, and I found new loved ones that I was able to get closer to. I am taking a trip down memory lane in my photos to show you how we spent our quarantine.
In week one, just 2 days after #stayhome was announced, Luke came into our lives. Stella is 16 now and I am trying to prepare for what is inevitable in the near future. I have wanted a puppy but with my job, traveling and busy social life it just did not seem like the brightest idea; until those things did not exist anymore. ENTER LUKE aka Luke Perry, aka Lucas Scott est March `18, 2020. He has been a complete blessing in our home. Puppies are not easy but with Marissa and I being home the first month, it was a tag-team effort and I am grateful we were able to get him fairly trained quickly. He is a doll.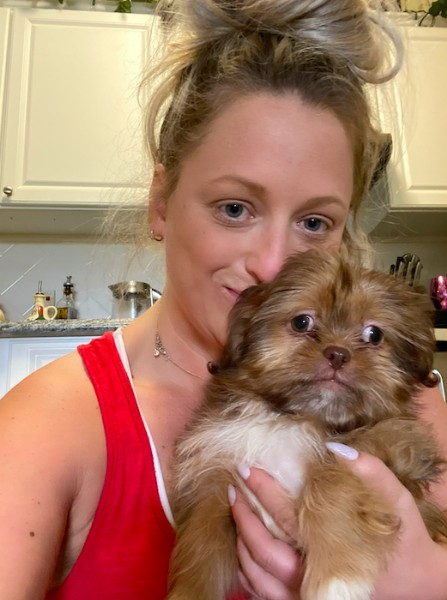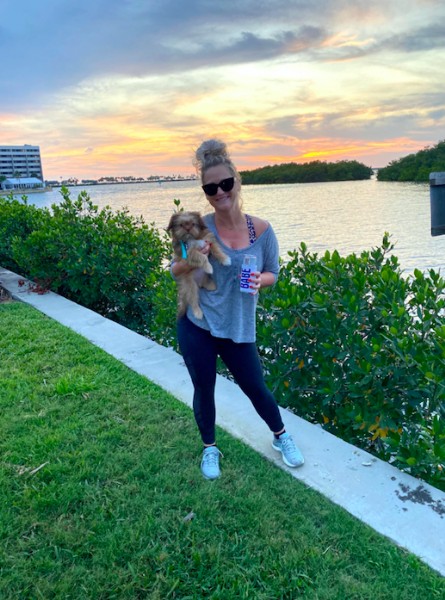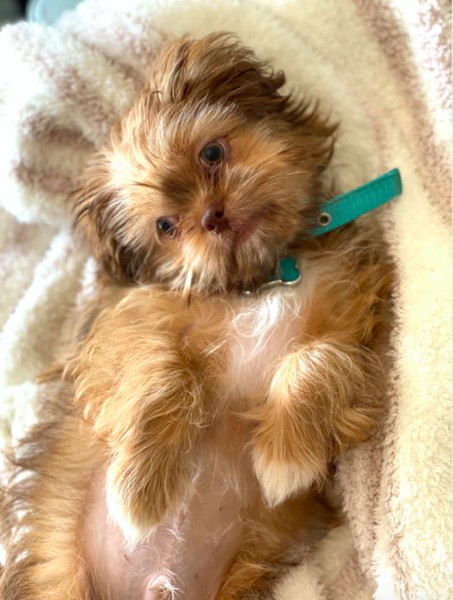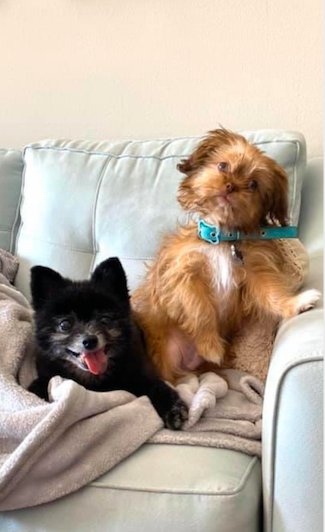 Being able to take Luke to the dog park, take him for long walks and talk to neighbors on the trail was a great outlet for us. We live on the water, and we were always encouraged to get outside, so we did. When our pools closed, we popped up our beach chairs right on the grassy bank outback and hung on the bay. We made new friends, distanced as recommended, figured out new ways to entertain ourselves with floating down the bay, karaoke, and hanging on the patio. I have become a professional guacamole extraordinaire and learned how much I love to muddle! I have perfected the watermelon, jalapeno margarita!! We even set up a drink around the world, Epcot style at the apartment which was a huge hit. Hannah put on a concert and I° well, really enjoyed Paris!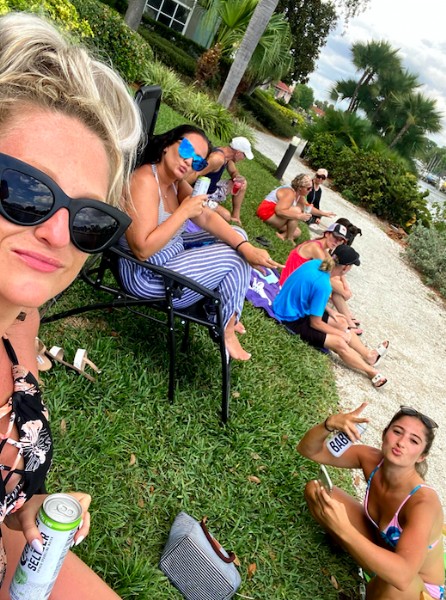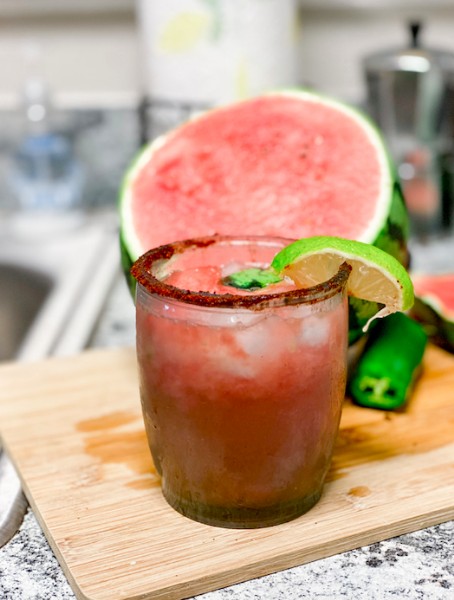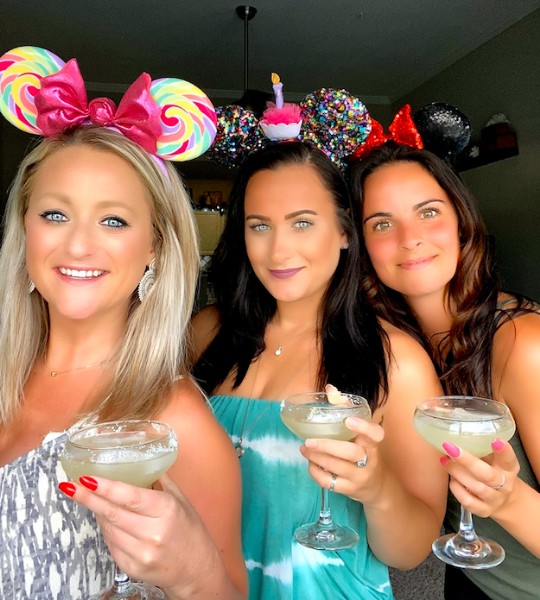 DRINK AROUND THE WORLD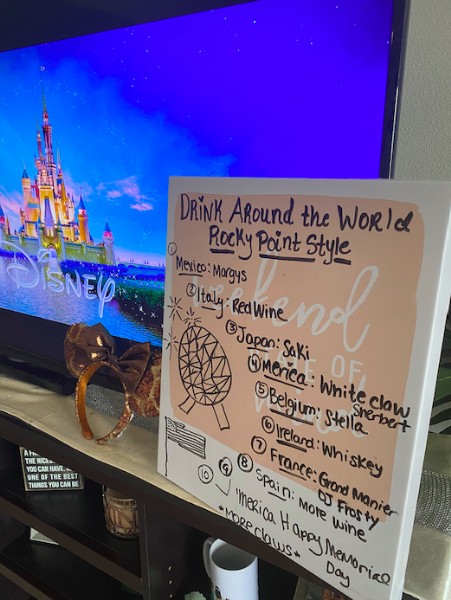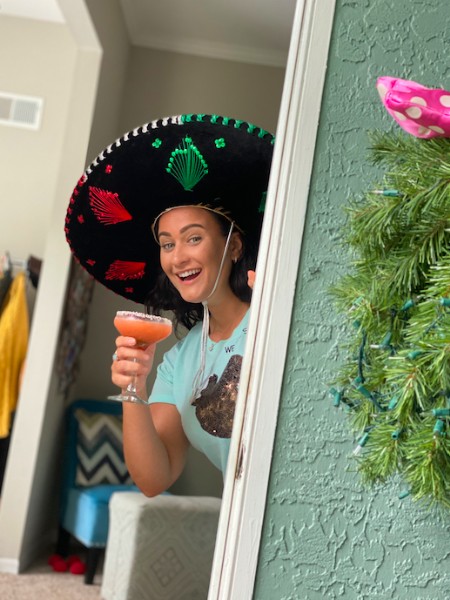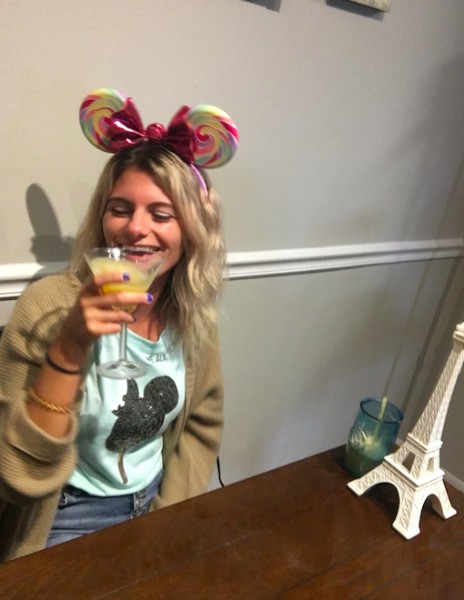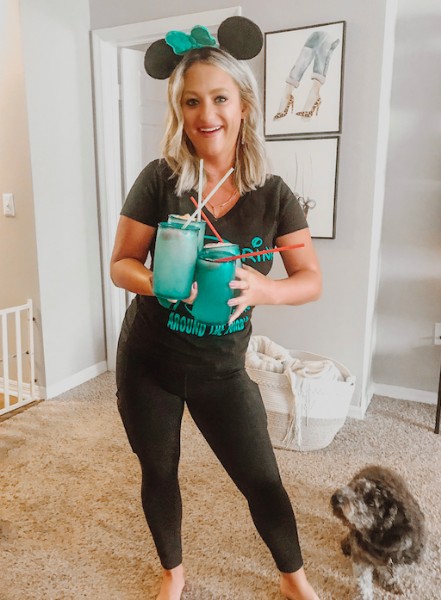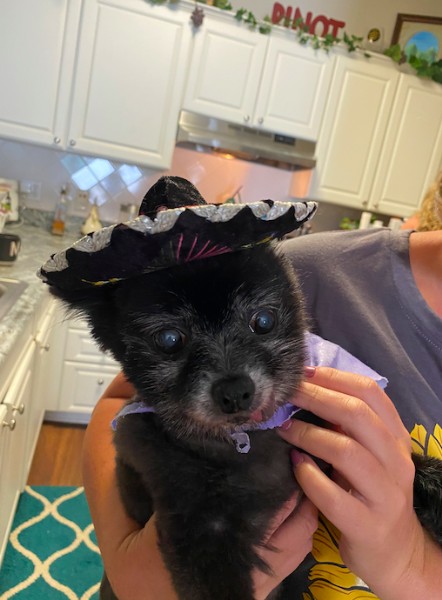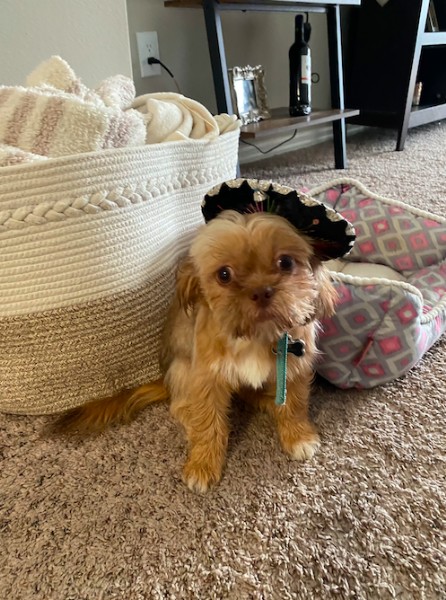 Hannah I met one time before March 2020. It's not that we never got along; we just never really hung out. Well, Q has brought her, Marissa and I closer than ever and I am SO thankful for that. We have found an appreciation for simplicity with our quaranteam; hanging outside with friends, drinks, karaoke, the dogs and nachos. LOL. I am not sure that us three, plus Savanna and my great friend Amanda would have all gotten so close if this never happened. Amanda is even looking to sell her house in NJ and move here with us, with Tully in tow. Her and Luke have become the best of friends! We have become a girl-posse, a family.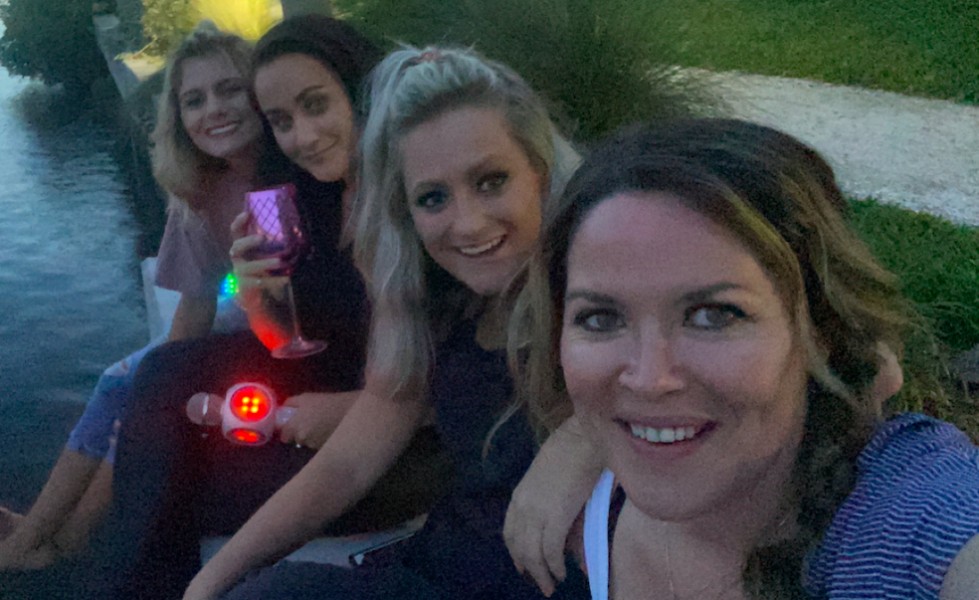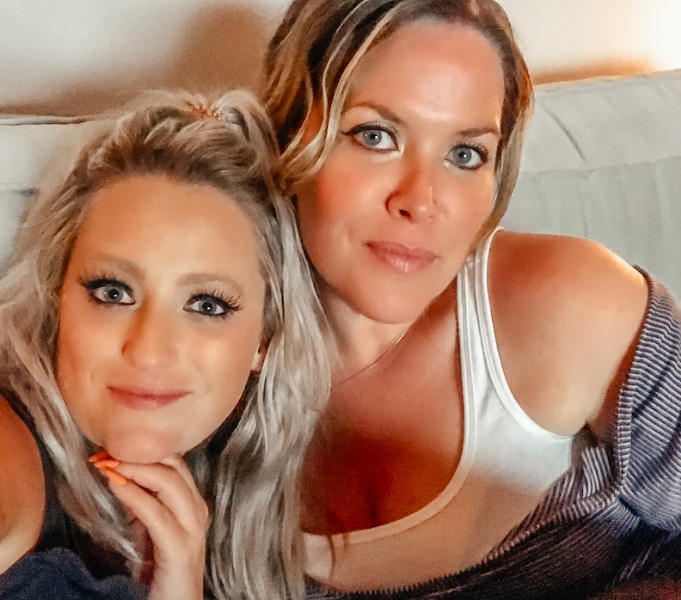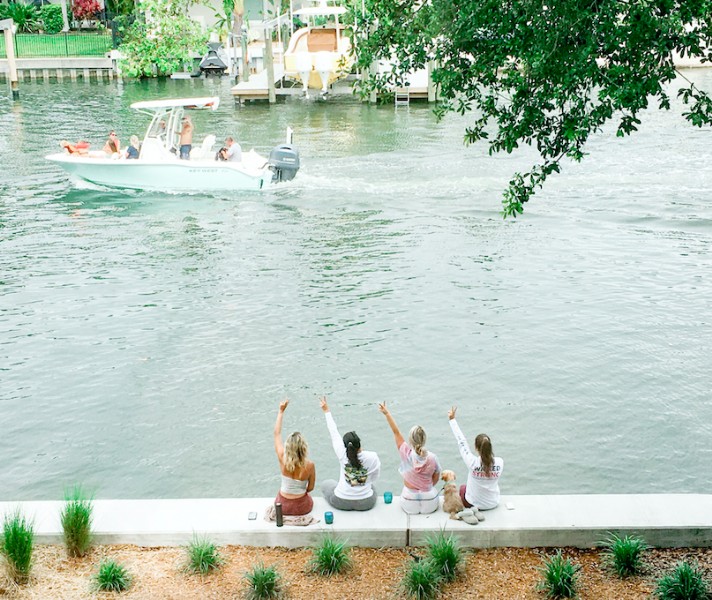 My brother even enjoyed spending a week with us in June once things began to open up here in Florida. We took him on the S.S. Seaman, a blow-up kayak we have grown to love for a peaceful bay ride with music and each other. Hannah, Amand, myself and an unfamiliar male tow-away even hopped on a random guys boat on a Friday night right out back on the bay, risky, yes but YOLO; it's 2020 I mean° at this point it is what it is! Still friends with them today! We had a crazy 12 hour Saturday-fest which was concocted of White Claws, the over-crowded-non-social-distanced pool, two male suitors, one of which graced us with his veneers and hair plugs, pasta salad, shots of ° well, everything, the patio, and drinking games. It left us with hangovers and a very large UberEats bill the next day.
Disclosure: We are NOT friends with Mr. V and Great Dane at this point but we will #neverforget.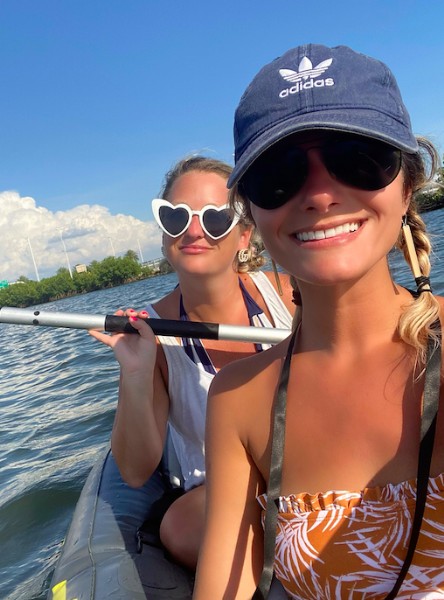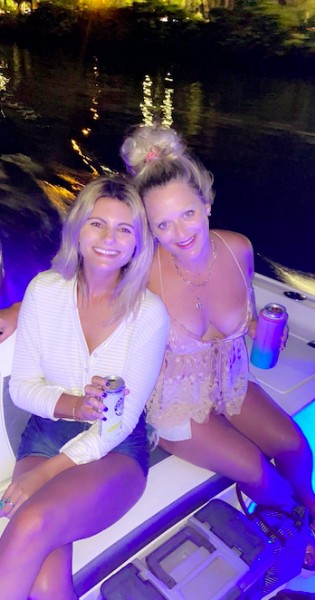 It is those nights filled of makeup-less faces, sweatpants and belly laughs that really brought me back to life. I was in a slight depression in January. I bounced out of it, but I felt like I needed a reset. I needed to focus on what is important, what is not, and what I really needed in that time. God gave it to not just me, but all of us. We are so focused on likes, and comments, and relying on others to feel good about ourselves I feel like God said enough is enough, they need to regroup and spend time with their families, outside away from the superficial world. I am just looking at quarantine as a reset. It was an opportunity to internalize my wants, pay off my debt, make new forever friends and appreciate what I have. I have never been one to say OMG I can't wait to be married with children, but I can say that I am glad I was NOT during quarantine. I can say I am SO glad that I chose to live where I do during quarantine; these neighbors are amazing, we all help and look out for each other. I can say I am thankful for my job, and it is truly a blessing. I am happy about the choices I have made to lead me to where I am today. It's my journey and quarantine has given me the quiet time to really be able to say I love my life.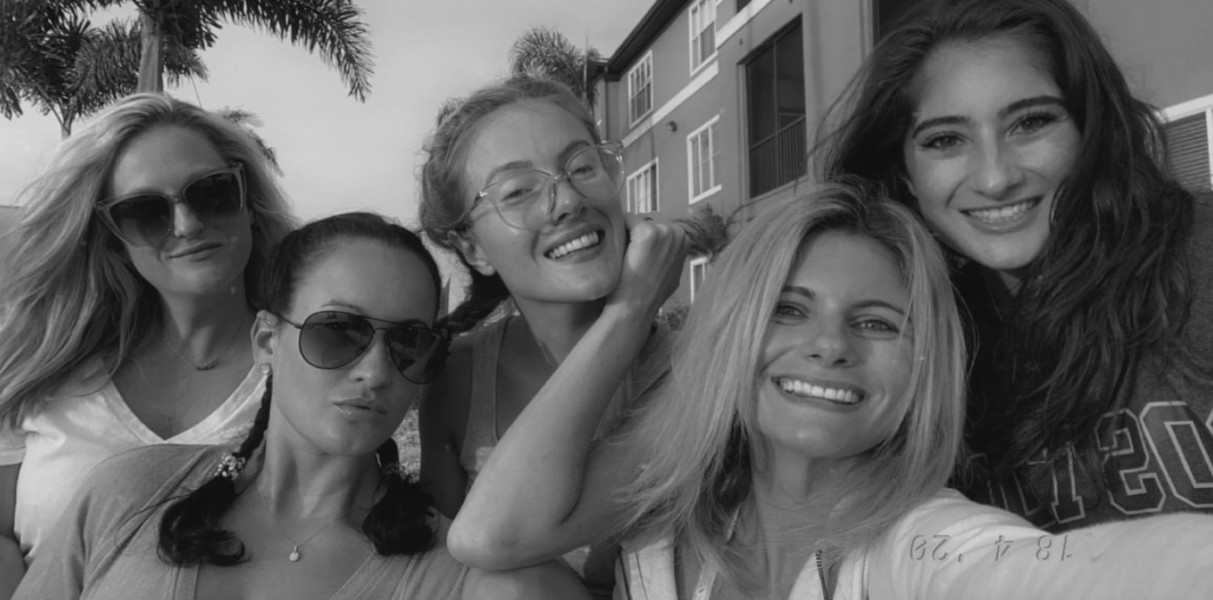 Things are not always easy, the world can be a very hateful place, but I know it is my job on this platform to bring joy, hope, peace to anyone who reads this. I hope you used this time to focus on where you are in your life, and evaluate your happiness. Life is too short and let's be honest, the world can shut down at any given moment, don't spend one more second living with regret or uncertainty; make choices, don't wait, walk away if you have to, tell someone you love them, take chances, the time is yours NOW!!!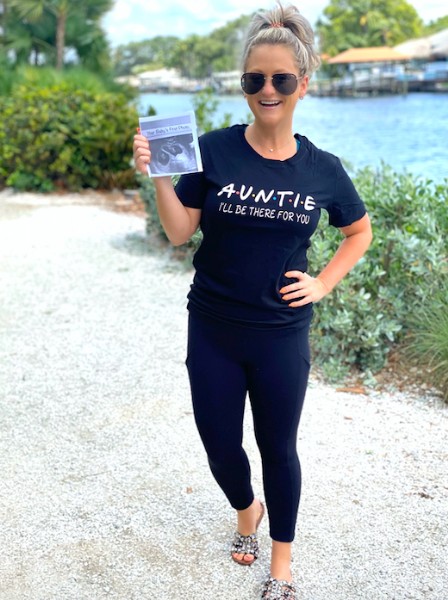 PS I AM HAVING TWIN NIECES AND COULD NOT BE HAPPIER!!!!
XO, Cheers!
Jenn