A few weeks ago in church my Pastor did a sermon on not looking back and leaving things in the past. This really resonated with myself and everyone I was with. We all had pasts that we didn't want to look back on. Obviously there are times in our lives we will never forget, and times we wish we could. But the point was, not to let what you did then define who you are now.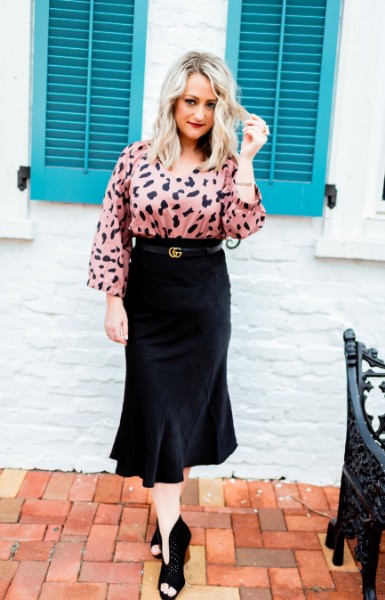 Photos by Christina Jones Photo
We have all done things we aren't proud of. We have all made bad decisions at one time or another. None of us are perfect, if that were the case Jesus wouldn't be a thing let alone a savior! For a long time I punished myself for mistakes I made in the past thinking I didn't deserve to be loved, or find someone to love me. Some days I still feel that way. But I came to realize that God doesn't punish, He gives you the time you need to repent, reset and move on.
My issue is, I haven't been able to completely move on yet.
Have you ever felt that way? Something in the past keeps holding you there? You keep thinking it will change, it will be different so you just keep going back to it° but it never really does. It's because God doesn't want to push you forward until YOU are ready to be pushed. SO until you forgive yourself and move on from whatever is holding you back, there won't be room for anything new in your life.
Pastor Matt said we need to be intentional about moving forward. What does this mean? This means we need to intentionally wake up every day with our mind set on the PRESENT. Not the past, not the future, the present. Be where you are, don't look back, and look to GOD alone. If you just focus on that, everything else easily falls into place.
We can't go back to the beginning, we can't change the past and we sure as hell cannot control the future. But it's time to upgrade yourself! January is always a good time to hit reset. For me, I wanted to reset the relationship with myself. The end of the year was tough for me but I got through it and I just needed to focus on God and the truth, not the lies from the enemy. So my reboot is done. I am in the process of my resetting getting back to focus on work, my blog and what makes me happy on a daily basis. Next, I will work on upgrading myself. Upgrade= something better. We always want to grow into something better, a better version of ourselves and that should never stop. I have to learn to update my relationships and learn my worth a little more I think -_-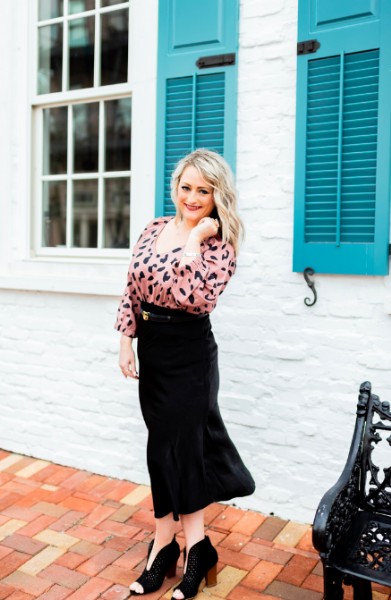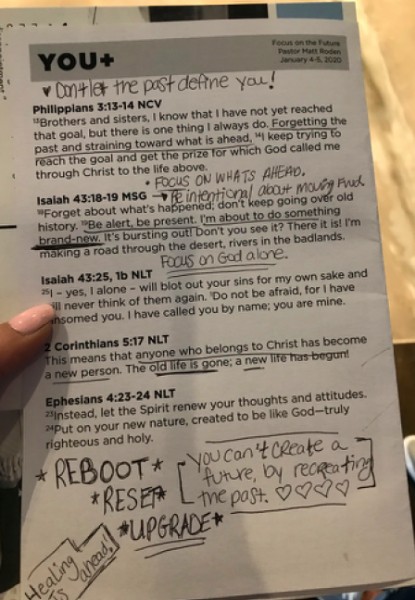 So I want to give you some tips if you are ready for a reboot:
1. Write things down. Keep a journal of your thoughts; the good, the bad, the ugly! Writing things down helps process them and also helps you respond more than react.

2. Clean out your space! I am in the process of putting my Christmas décor away, I changed my bedroom around, and got some new patio furniture! This helps me to reset from '19 Jenn to '20 Jenn!
3. Plan a little trip, get away! I took some time and went to New Jersey for a few days and we have Disney and Daytona planned for this month. Take time for yourself.
4. Dive into a good show or book! I have immersed myself into multiple TV shows; You 2, Four Weddings & a Funeral and the latest is Almost Family. Honestly, in like 2015 when I needed a reboot, my cousin and I watched all 9 seasons of One Tree Hill in 3 months. We didn't go out or date we just rebooted with some chick flicks!
5. Put good nutrition into your body! I wrote a blog about my 2020 nutrition and how I kept weight off during the holidays. Eating well, helps you sleep well, which keeps you rested and less stressed.
6. Try a good tea. I am obsessed with teas! Combine a new tea & TV show—perfection!
7. Don't be so hard on yourself. Everyone makes mistakes. Try to learn from them. If you don't the first time, it's ok everyone repents and moves forward at their own pace.
8. Lean on a favorite scripture, or a few! I keep mine on my cell phone background.
"God is within her, she will not fall." –Psalm 46.5
"Rise up, take courage and do it."-Ezra 10.4 (I love this one for the reset mode!)
9. Don't dwell on that past; who you hurt, who hurt you. Forgive and try to move on. I always give myself one day to feel blue when something happens then I wake up, remind myself how amazing my freaking life is and move on with my busy day.
10. Lean on like-minded friends who are on-board with the reboot! It really does help!
XO Cheers,
Jenn