AHHH! Nine months to go until my sister's wedding and I am so excited. This will be the ninth wedding I have been in but of course one of the most important. It is the second time I will be an maid of honor but so many things have changed since the last time in 2011. Now we do bachelorette gifts, matching shirts, favors and have themes for everything and everything must be chic, chic, chic. Let's be honest, if you have been following me you know I am a sucker for a good theme and a chic design.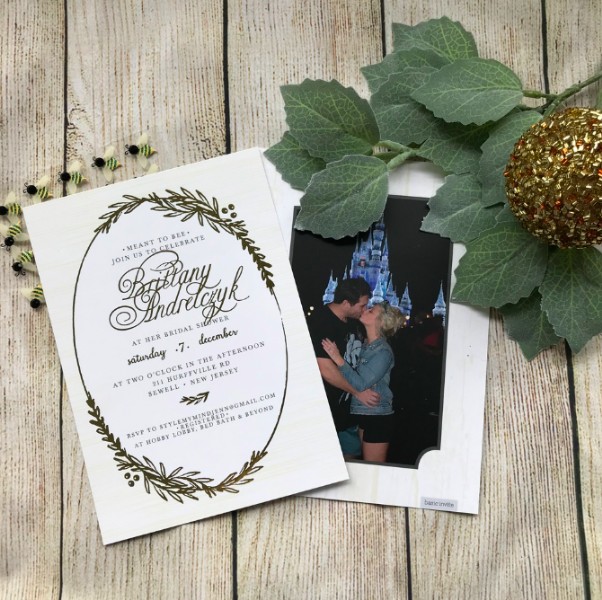 I decided to go with "Meant to Bee" for my sister's shower in December because everyone calls her "Bee" and her fiance is "TJ" or "Tee". In the past I have ordered such elaborate and expensive invitations that were not created or designed by me but someone else.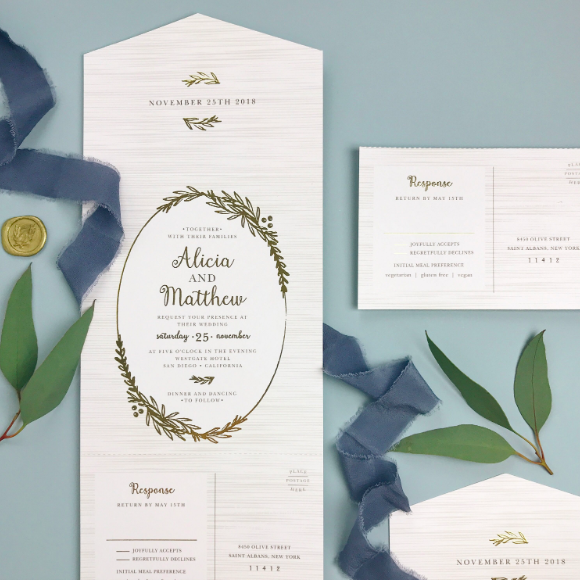 I found Basic Invite and became instantly drawn in by their easy-to-design invitations and the packages they offer. Their chic wedding save the dates, invitations and chic photo coaster favors are classy and formal. Everything matches, and I love that! It's so simple to order everything from invitations, response cards, favors and thank you cards in one simple order.
My sister's wedding theme is shabby-chic and rustic so I went with the Golden Laural Bridal Shower Invitation that has a slight wooden look to it with gold-foil detail. It is exactly what she would want. I customized the invitation with all the information and included their Disney engagement photo on the back. It was easy to choose a photo and upload onto the site.
Here are some differences that I love about Basic Invite over other companies.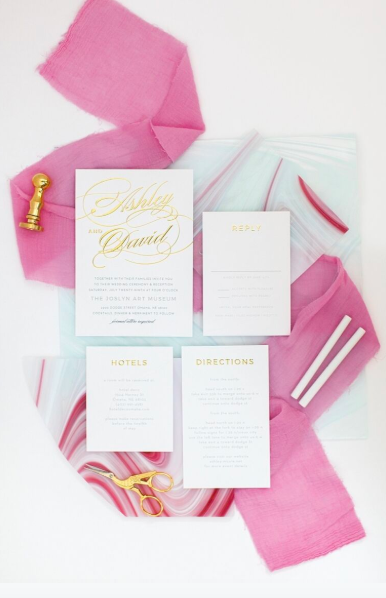 You can get a real sample sent to you prior to ordering. Most companies will not allow you to do this. A wedding is one of the most important events of someone's life, of course it should be absolutely perfect just as your invitations should be.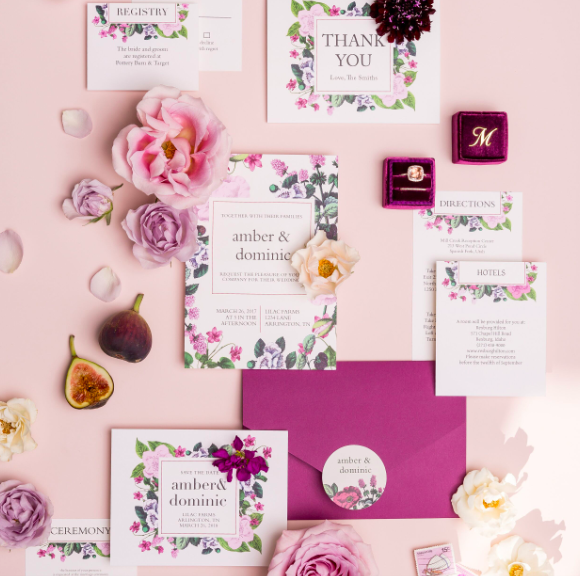 You can customize the invitations with almost unlimited color choices to match the theme of the shower or wedding. My sister's wedding is black, white and gold with hints of burgundy. Since her shower theme is bees I stuck with simple wood and gold for her invitations which also correlates with her actual wedding theme. They also have over 40 colors of envelope choices for that bit of color pop you're looking for.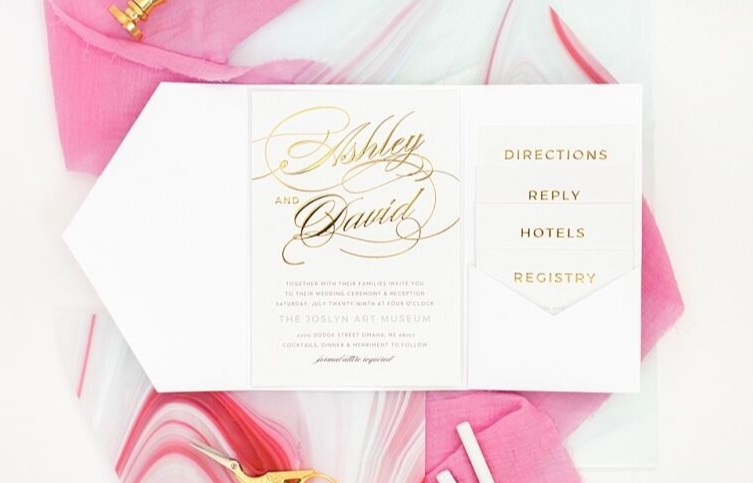 They have over 900 wedding invitation sets including save the dates, wedding invitations and enclosure cards, wedding menus, wedding programs and even matching thank you cards! And how cute are the chic photo coaster favors? Something everyone can use!