Good Morning Beauties!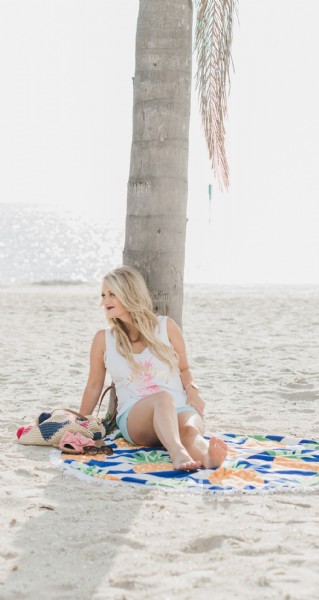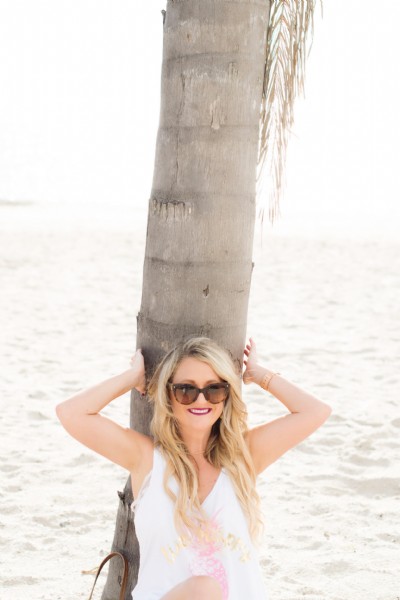 I have wanted to write this blog for a few weeks and now with the unfortunate death of Kate Spade and others, I definitely felt a tug on my heart strings to share the truth about mental health. My sister has always been very open and honest in sharing about her anxiety disorder. She has been living with it for quite a while and she has been someone I have turned to a lot in the last few years for help. I only recently was diagnosed with this disorder but have known for years that I had some issues. When my therapist told me "you have anxiety with panic disorder" I cried. Even though I knew this, to hear someone I don't even know diagnose me was a hard pill to swollow. My anxiety really came to a head in the last few years with some of my relationships and in the work place. I would read things, articles and books and they would describe traits and I would think "OMG that is me!" but I never wanted to admit that this was something I had. I don't have anxiety attacks often but I do get anxiety often. I appear cool as a cucumber on the outside, but inside I'm just a burning piece of toast!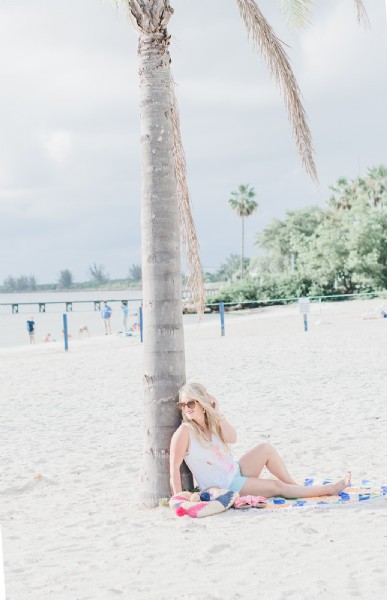 General anxiety disorder (GAD) can mean many things for various people. For me, it means perfectionism, fear of the future, anger, OcD and trying to control every aspect of my life. It has become exhausting. My body and mind are running constantly. I keep my hands in many pots to occupy my obsessive thoughts. My therapist explained to me that OcD (big O little c) is a part of my GAD. There is a difference between a big O and a big C. A big O means obsessive thinking. I continuously find myself thinking the "coulda, shoulda, woulda, what if" ways. "Well, this could have happened but instead this did so how can I fix it? How can I change it?" or "What IF this happens in the future? How can I control it to happen or not happen?" The fact is, we have very little control in life, but we can control how we think about things and how we react to them. So my therapist suggested I start CBT (cognitive behavioral therapy). She knew right away what my challenges were and how I could be helped. I needed to cut out the people who were causing my obsessive thoughts and take time for me, for some self-reflection and relaxation.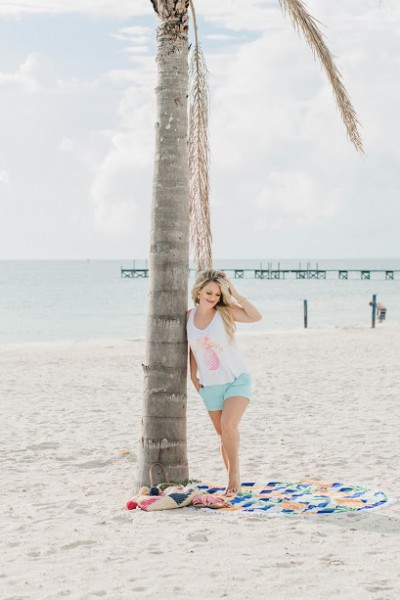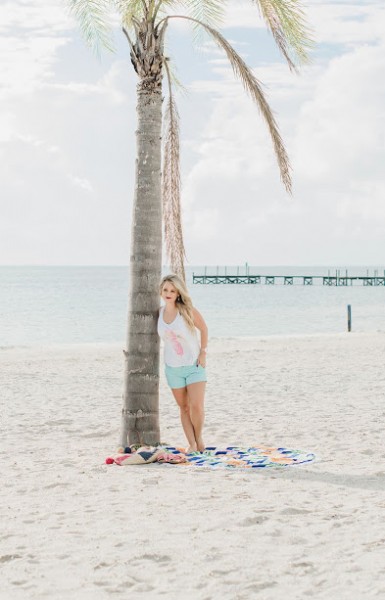 So right there in her office she taught me how to relax my body. I am a busy lady who is always on the go, prefers running over yoga and only Netflix binges when it's down-pouring. Otherwise you can find me do anything else besides being still and alone with my thoughts. My brain is my own worst enemy. She taught me how to deep breathe which has honestly saved me. I use this tactic every single day now with a meditation app. I do the app once in the morning and once at night. Throughout my day I will pause and take 3-5 deep breaths to bring myself back down to earth when I am getting too worked up or upset. I cannot believe how much this works. Part of my diagnosis is also "panic disorder". I have had about 5-6 panic attacks in my life. One was just a few weeks ago for no reason. Most of them happen at night when I wake up out of my sleep because I am having trouble breathing. I have crappy sinuses so sometimes I can't breathe well. I am thinking this is what happened and I woke up in a panic thinking that I was dying. Well, if you haven't had a panic attack or know nothing about them, there are two different kinds; internal and external. This was an internal panic attack caused by… you guessed it, my overactive brain. I thought myself into a panic attack because of the weird feelings my body was having, absolutely nothing else was wrong. I had a great day, everyone is healthy and I spent the afternoon relaxing at the pool. So a few minutes into the panic I pulled up my Aura app and did my deep breathing and meditation for about 15 minutes. I calmed down and went back to sleep. This was the quickest panic attack I ever calmed down from. Try breathing! I am also going to get into yoga! After my travel and moving is done… somethings can't change, I like being busy, it is what it is haha!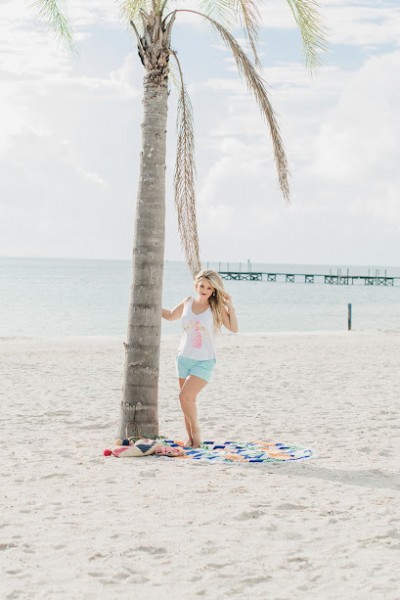 CBT is great because it's relatable and made me realize I am not the only one with these challenges. I call my sister a lot when I am having a moment and she is a wonderful resource for me but I am also using ­Midwestern Center for Stress & Anxiety, "Attacking Stress & Anxiety". I listen to the CDs/DVDs about once a week and do the workbook 1-2 times a week. It really helps you learn why you think and react the way you do sometimes. For instance, I am a re-acter not a responder so this teaches me to stop and really think about the response I want to give someone or a situation and what I want to get out of it. When we react, like I do most times, anger comes out and then regret later and I feel guilty for behaving the way I did. So now, I am taking my time with my responses and even my actions. One of those people I had to shed for a bit I often think about texting but I know it's not good for me right now so I stop and think to myself what is the point? What would I expect from it and what good would it bring to me? And I realize at this point in my therapy it would not bring anything good for either of us so I retract my phone and go on with my day.
I like to plan things, I am a planner. I don't think this is a bad thing but I am working on trying to be more flexible when my plans don't go as expected. I have very high expectations for myself and others and this often leads to disappointment. So I am changing my thought process and trying to be less of a perfectionist. I am not perfect, I am never going to be and neither is anyone else. I can't expect someone else to want the life I want for them. I can't expect someone to love me more than they are capable of. And I can't expect anyone to change their life or beliefs for me. Those are some examples of unrealistic expectations. One of the activities the workbook had me to was to come up with three "shoulds", so three things I feel I should be doing or have.
I should be married. Why? Why should I be married because society says that is what you're supposed to do? 60% of marriage ends in divorce anyway and most people I know who are married are miserable. Maybe this is something I one day want. It's not a priority for me but it's no one else's decision but my own and I need to be ok with it.
I should have a bigger savings account. Ok maybe this can be a goal. No one tells me I have to do this, but it's probably wise. So I increased my 401k and will go from there. It's probably not as big of a priority, but a good goal to work on.
I should own a house by 3 Why? People in NYC rent for life. I had a discussion with my dad recently and he said really unless you have children or plan to have them it's not worth buying. I don't make millions and I have my own business, so the write off isn't as vital as it is for some. I like renting because I like change. So the response to this one is, no I don't HAVE to own a house by 33, it's my life and my choice and I am doing what's best for me.

*BONUS*
I should want children. I always wanted kids. I never dreamed of a wedding or my wedding day. I did think of my kid's names and that I wanted a daughter. I would day dream about how I would dress her up! Now, I am not sure if kids are in mine/Gods plans. This one I am going with "whatever God wants for me". Children are a lot of work and I am still a little selfish in my career and schedule and it's not fair to bring a child into the world under the current circumstances. I like picking up and going. I travel a ton and don't want to share my money right now, #truth, it took a while for me to get where I am, I want to enjoy it. I think this is becoming more accepted these days. Kids are expensive as hell.
My blogs are never this long and I apologize but I really wanted to be open and honest about my challenges because I know there are a ton of people who are like me, not wanting to admit or confront them. I have a beautiful life that I created with God and I have taken chances most wouldn't ever take. I have grown so much in the last 5 years and yes I have some roadblocks, but don't we all? I think the best thing is knowing we are not perfect and anxiety is totally manageable and fixable. If you would like more information or want to talk, please email me at stylemymindjenn@gmail.com.
Shop my look here
Photos by Audra Nicole Photography
XO, Cheers!
Jenn