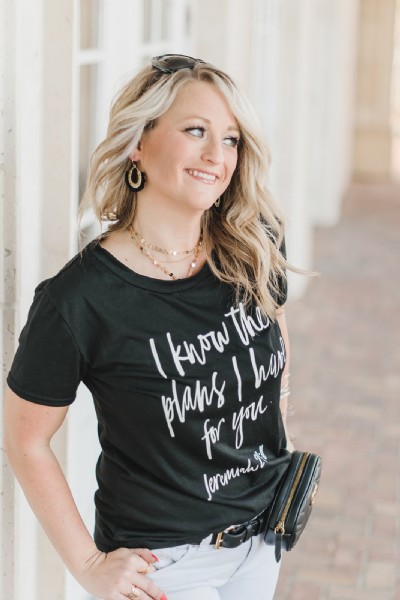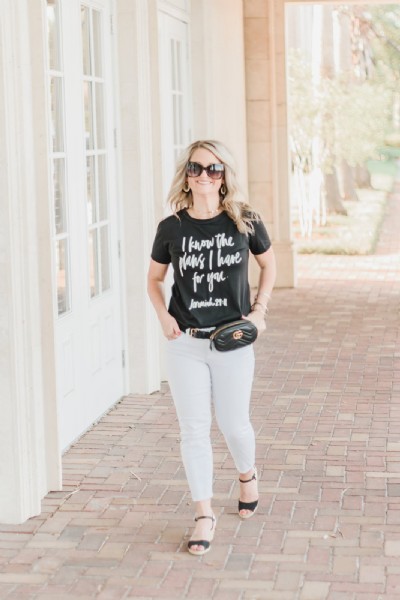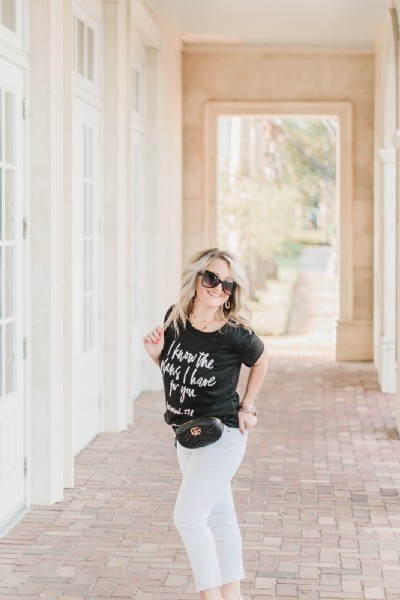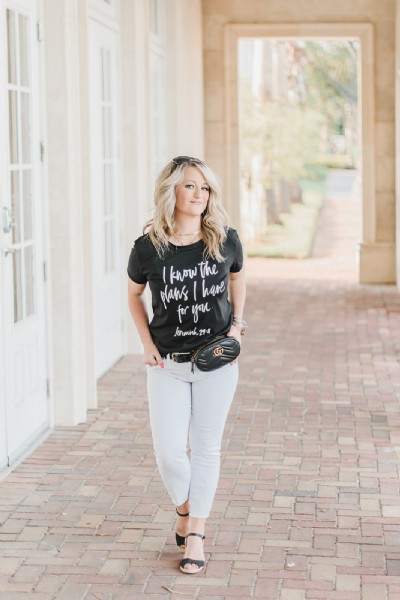 Photos by Audra Nicole
Lysa TerKeurst's book Uninvited changed my life. I am a very strong, confident person in most of the areas in my life however; I do not handle rejection well, have a strong reaction to things I cannot control and have slight a fear of abandonment (nothing like laying out all your flaws for everyone right? haha). Soon after beginning this book, I realized Lysa is my soul sister. I also felt like I am not alone in feeling this way. Most of the time I turn to TV shows to feel relateable to others i.e. Brooke Davis from One Tree Hill is also some sort of spirit animal. But that gets kind of tired. Because as we know, no one can make us feel better or lift us up better than ourselves and the Lord. In this book, Lysa shares very personal experiences where she is completely vulnerable and honest, letting us into her not-so-Christian-like character trait. We all have 'em! Let's be honest, we were not made to be perfect we were made for a purpose and most of the time it's to help someone else. In my eyes, Lysa's fulfilled her purpose, at least in helping me.
I want to take you on a walk through a few of my favorite stories and quotes from the book and share how they helped mold me into the better person. I am not completely fixed, everyday I have to work on not reacting and not trying to control things but I am learning! Join me on this journey so maybe I can touch one of your lives as well.
"The beliefs we hold should not hold us up even when life feels like it's falling apart." This quote in the book hit home for me because I claim I am faithful, I claim I believe and I claim I want the life God wants for me however, when I am rejected or life isn't going my way I shut down and starting feeding myself negative thoughts. It's really unhealthy. If we have faith and we truly believe God knows what's best we need to live like that every day in every situation, keepng Him in control of life not you. Life was not promised to be easy. But looking back, every time I went through something traumatic or painful I realized a few things; it doesn't last forever, that feeling is only temporary. And secondly, something great always came next. If we keep holding on to our old ways, old relationships etc we will never open ourselves up to a relationship with God or anyone else for that matter. Lysa goes on to say you cannot tie your identity to a circumstance, because circumstances are ever-changing and unpredictable unlike God who is never changing and always wants best for us. I could have used this book a year ago when I was totally heartbroken over a man I was seeing who decided for ME that I deserved better than him. Turns out, he was right, BUT at the time holy rejection! I shut down, I cried, I got down on myself and felt like I was not good enough for him and he just didn't want me. I didn't understand what I could do to change his mind. But what I didn't know until reading this book, is rejection isn't about you it's about them and their circumstance. And without giving away his personal life, he was going through some difficult circumstances which had nothing to do with me. In fact, I was the sun in his life and he told me that every day. He eventually came back of course haha and that's again when I realized he was trying to make the best decision he could at the time for the situation but that didn't mean I wasn't good enough, in fact it was the opposite.
"God is good. God is good to me. God is good at being God." I reiterate this to myself every morning, or at least once a day when I feel I cannot control something, which is often. I had a big issue with wanting to control everyone around me. Like this quote from Lysa's book, "Here's the plan, and trust me it's really good God. So if you could bless all this … don't mess with all this …. Just bless it and we'll be good." Ok, story of my life. I was and still am trying to control plans and situations with everyone around me. I may not talk about it, it may just be in my head but I do it. Like ok I really feel like he should just love me because why wouldn't he? Or, ok here's what's going to happen God, are you good with that? You can only control you, that is it. Not a circumstance, not another person, nothing else but yourself and your feelings and reactions. But here's the trick, you can't let your emotions or feelings dictate who you are or run your life. Validate the feeling, feel it and then move on. Lysa tells us not to let heartbreak actually break you but let it change you. Let it make you better, let it mold you. I took heartbreak and made it into this blog two years ago and I am so glad I did. If it wasn't for that pain I was going through I may never have felt the urge to even begin this. I was looking for an outlet and I found it here, thank you God.
If God had given me my "plan" I had 6 years ago, I would be married to my high school love, living in New Jersey with a few kids and most likely a drinking problem out of boredom. He knew that wasn't the life he had planned for me. The life I have now is way more than I ever even considered asking for. I never thought I would have the bravery to leave my family and friends, but I did and God had my back every step of the way. This is why I am saying, you have to trust with every part of you. Not when you feel like it, not when it's working out but in every single situation. I still struggle constantly and we are only human, so it's expected, but this book has helped me tremendously in trying to let go of my control and be at peace and be more present in moments. I have less anxiety and am enjoying life a little more now.
I just wanted to take a minute to share what I took from the book. There is a whole world of Lysa on these pages that I did not write down here (but I have like every page folded down or written on haha!) and you may take something different from it. I have already suggested it to 3 people and I am praying it helps them just as much as it has for me. Thank you Lysa for blessing me with your words to help me become the person I am meant to be. Oh also, I am now starting her other book Unglued, about how to make emotions and reactions work FOR US and not against us. Stay tuned.....
*Outfit Details*
Shirt : Amazon
Earrings: The Gem Co (these are sold out but there are so many other cute ones!)
Shoes: Lucky Brand
White Crops: Lauren Conrad
Sunglasses: Amazon
Layered Necklace: (my fave) Amazon
XO, Cheers!
Jenn