It's summer vacation, where ya heading? Don't write Disney off as a place just for the kids. It's definitely not! In this article I want to share with you my best practices when visitng the most magical place on earth.
1. Stay at the Hilton Palace in Disney Springs
It's the most adult hotel in Disney with all the same perks. There is a shuttle to the parks, a hop across the street to Disney Springs BUT the kids pool is seperated from the adults, they have a great pool bar and adult games like cornhole and ladder golf. They totally have a lazy river which is my favorite spot. We like to rent fun floats and dance to the DJ on Saturdays.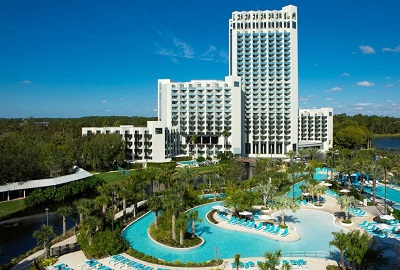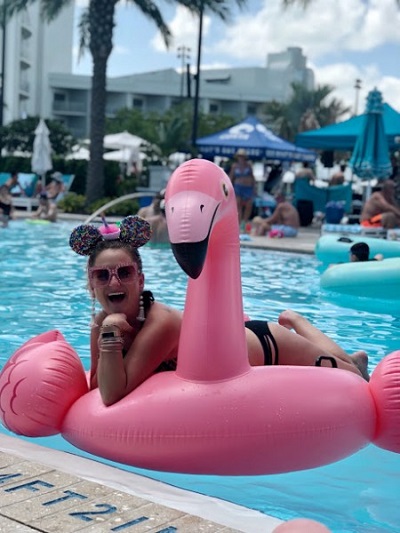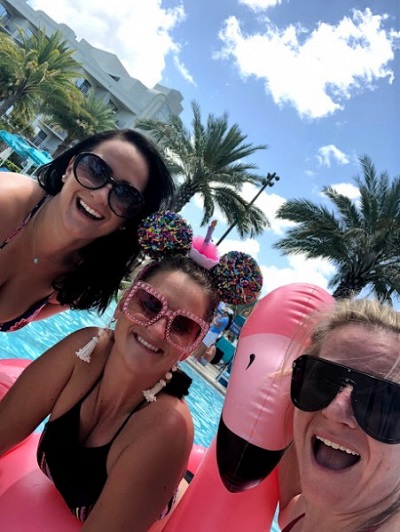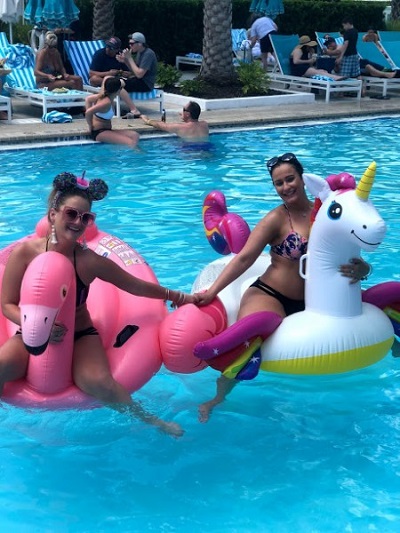 I think this fella had a little much too adulting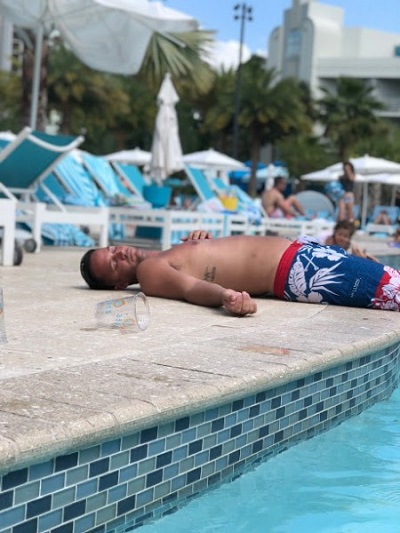 2. Steer clear of Magic Kingdom, stick with Epcot and Animal Kingdom. Hollywood Studios comes in at number 3 because its's converting to like all Star Wars and that's just not my jam. Epcot has awesome events like the flower show happening in spring and food and wine which happens in the fall. And you can always drink around the world. The best ride there is Soarin'. DAK is my other favorite park because well, the animals! You can also drink and my number one favorite ride is there Expedition Everest. Also, really love the safari! Make sure you do Fast Passes 30 days before your trip. I still haven't gotten on Pandora yet, I am so upset so if you see it available - book it. Download the Disney app!!!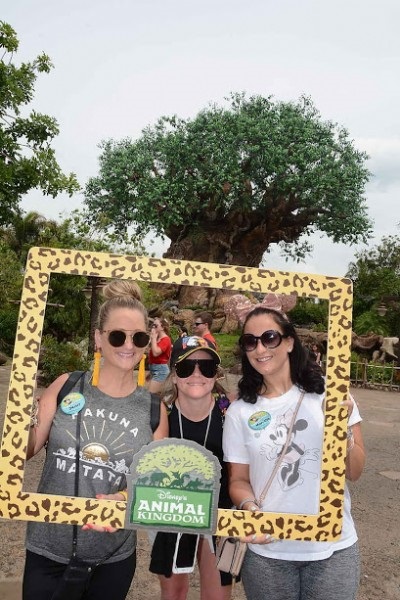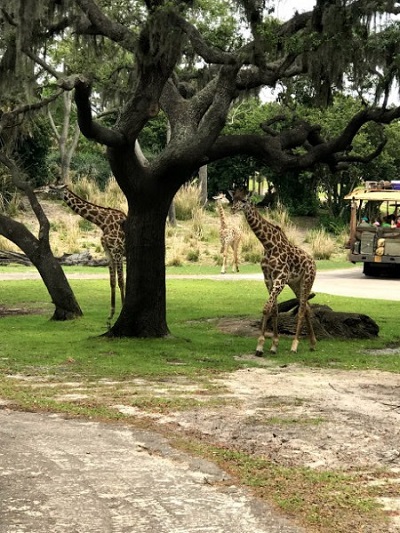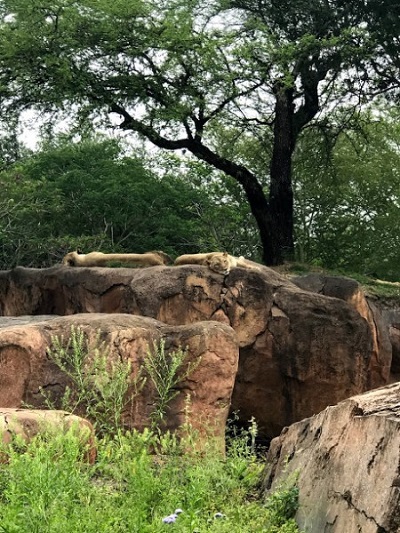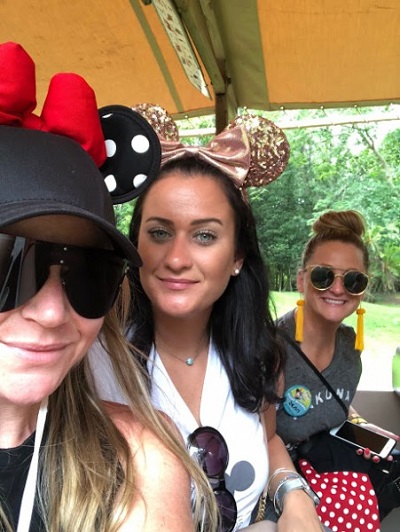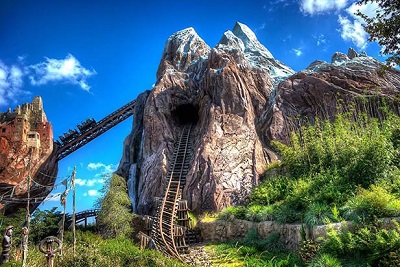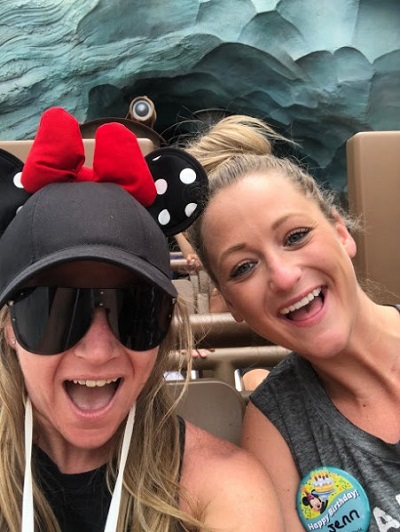 ALWAYS HAVE A PONCHO!!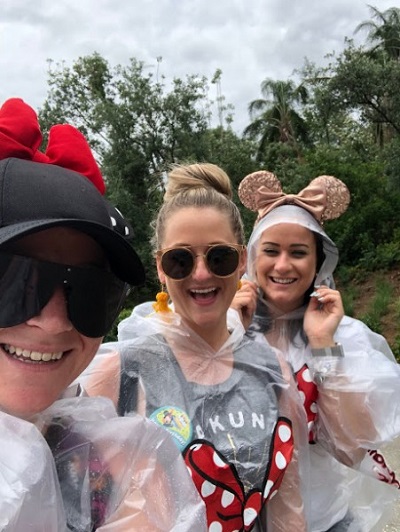 3. Buy a cute backpack and bring your own snacks and water. Disney doesn't have to be expensive. Make sure the water is closed and you're good to go.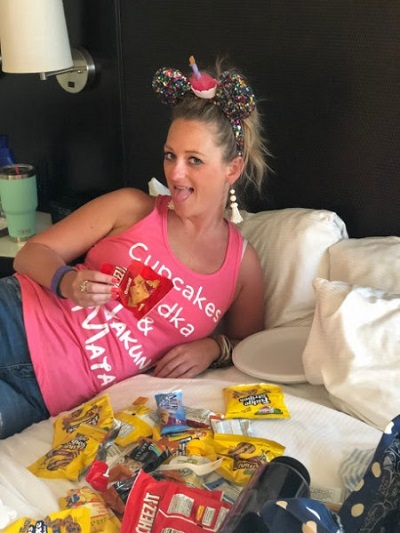 We didn't bring this food but one of our fave places to eat is Splitsville in Disney Springs, great food and drinks!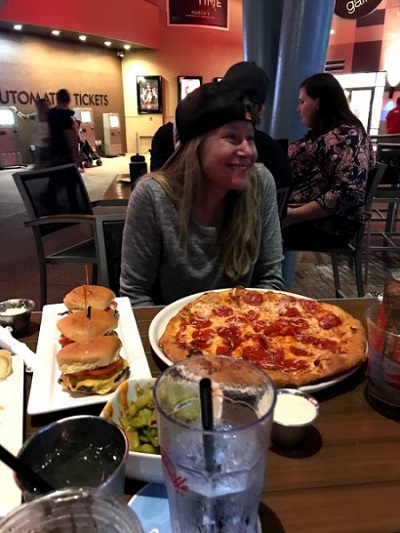 4. Always have themed shirts for fun!!!!! You can be a big kid here... but with alcohol!!!! I have 6 pair of Disney ears. As an adult you actually have money, so go here planning on spending it. Not necessarily on food but they do have the cutest clothes and souveniers.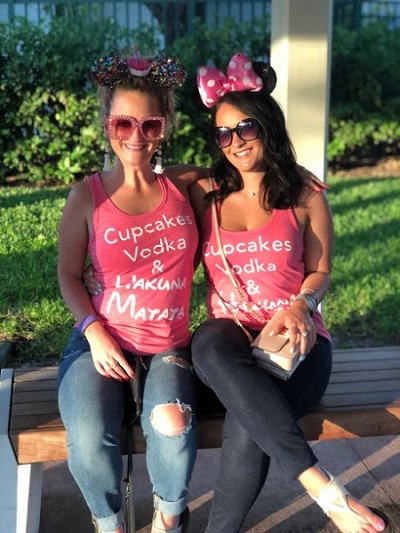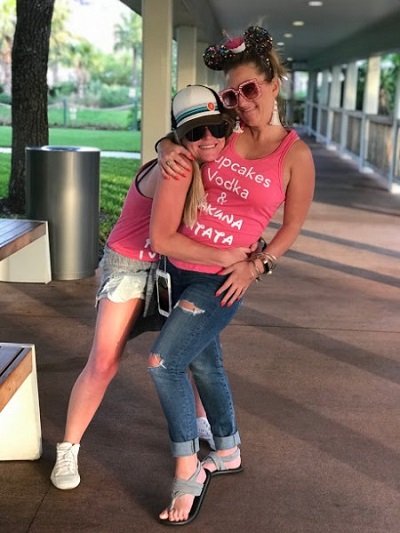 5. For Florida residents the Silver Disney pass is $140 down and $28 a month. After your first year, nothing down $32 a month and totally worth it. Blackout dates are from June-mid August, 2 weeks at Christmas and Easter break. You don't get parking but if you go to a hotel and tell them you are there to eat, park there and take the monorail or shuttle over to the park. Also, you get 20% off all shops and 10-15% off certain restaurants.
Xo, Cheers!
Jenn