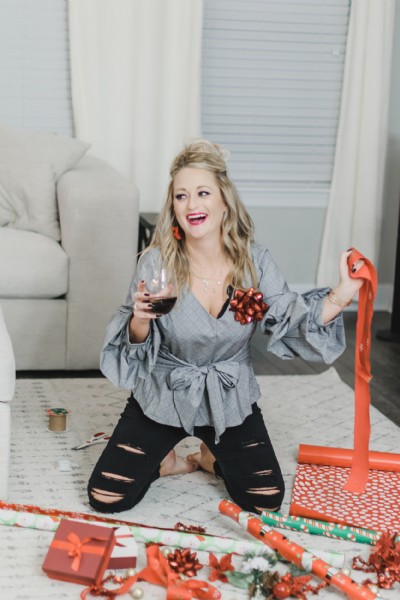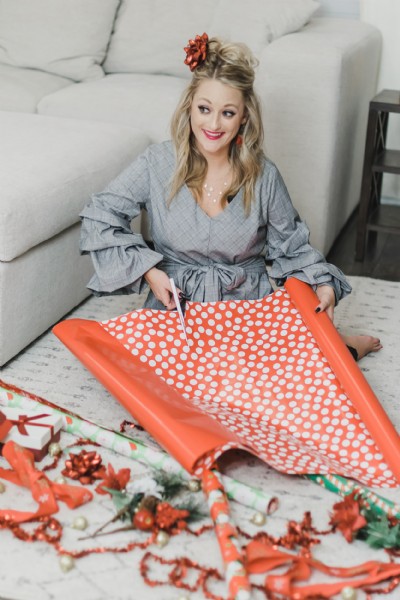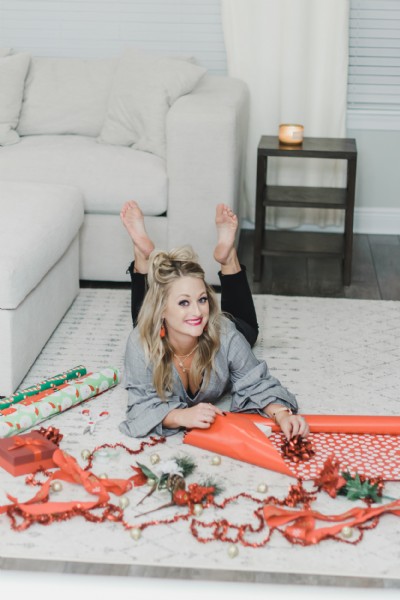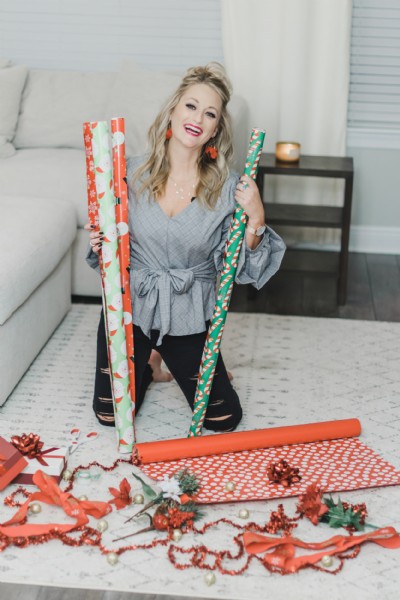 Photos by Audra Nicole Photography
Shop my American Greetings Giftwrap Here!
Ok time to get candid. Although, I am always pretty candid with you guys LBH! Most of you know I am OBSESSED with Christmas. Like it's pretty bad not gonna lie. It's my favorite time of year and I start watching movies and listening to Christmas music before Halloween. Side note: I loathe Halloween. Ok anyway, so of course there is a backstory to my obsesh.
When I was 7 my parents got divorced. Of course at the time it felt like my whole world was upside down but as time went on and my mom met my step-dad and my dad moved on as well (ugh get into that story another time) it seemed to be ok and I had made peace with it. However, Christmas was difficult. Around Thanksgiving the conversation turned arguments would start on who we would spend Christmas with. It was flattering that they both wanted us, but I remember crying in the shower because of it and Christmas always felt like a chore and stress more than anything until I got older. Once we were old enough to make our own choices I really started to take a liking to it and it became more enjoyable.

When I lived in New Jersey I used to go all out for my friends kids making them cake pops and candy bags and treats! Now there is just too many and they are so far away. For me it's not about the gifts anyway. We don't really do gifts much in my family now it's money and gift cards and things for the house haha. But for me it's about a season that makes me feel safe, and loved and cozy. It's like being hugged by someone who loves you so much they just can't let go. Christmas represents Jesus and when I really started to fall in love was in 2012 when I really found my faith and learned the story of Jesus's birth.
I slowly began getting addicted to The Hallmark Channel Christmas movies and then decorations. I now have two Christmas trees, a Christmas bush and 5 large containers of decorations. I will do every and all things Christmas related from the end of October til January haha!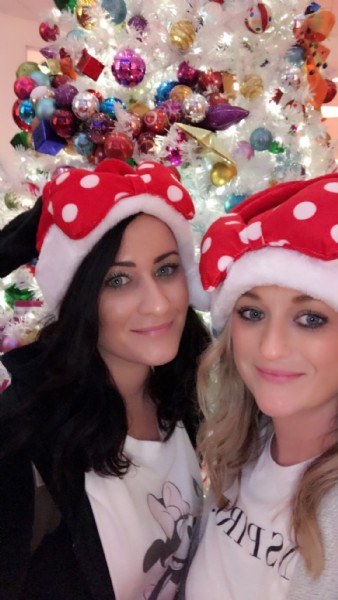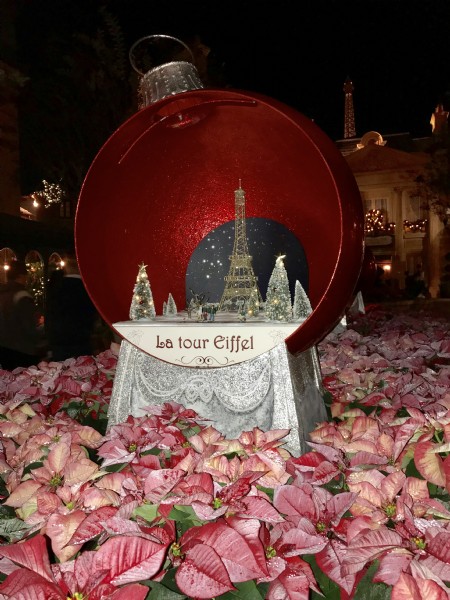 This may seem crazy but when I was going through my panic attacks Christmas movies were the only thing that calmed me down. When I have a bad day, no matter what season I play Michael Buble Holiday on Pandora. I love the tree lightings and of course my most favorite place to be at Christmas is DISNEY!!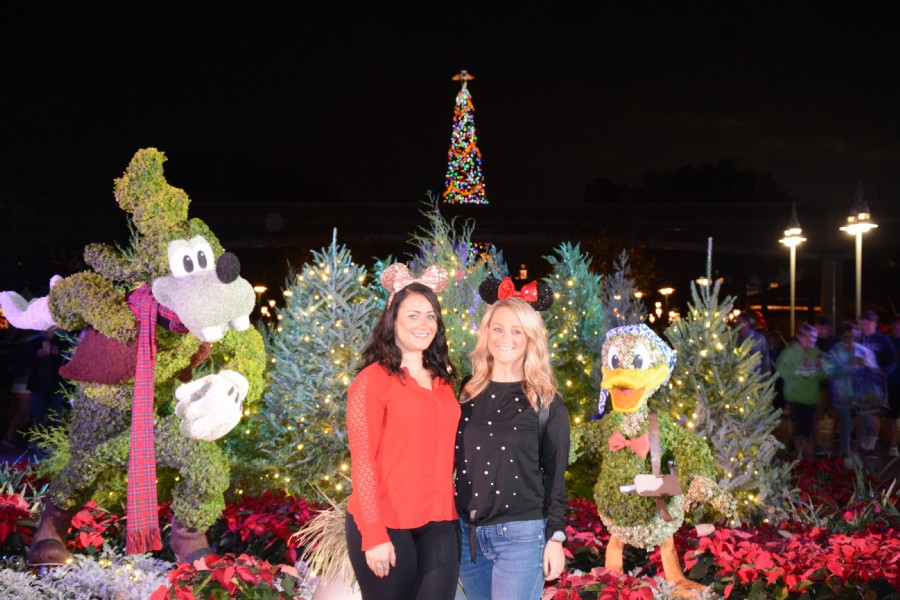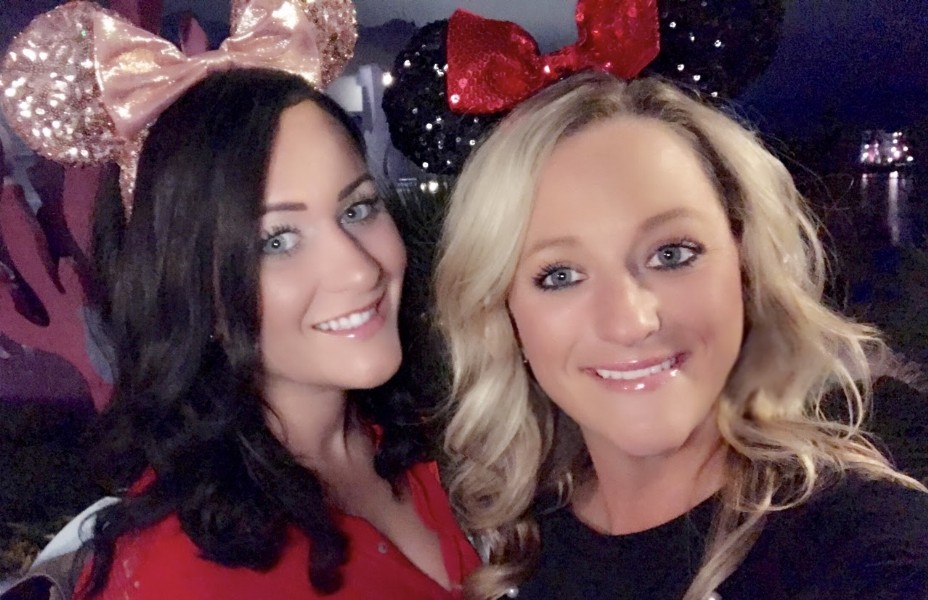 XO, Cheers!
Jenn