Hi there travel lovers! Today I am doing a round up and review of my trip to St. Simon's Island. TBH, I never heard of it until my friend asked me to go. Apparently, a lot of people I know have heard of it and gave it rave reviews. I went with my bestie Amanda, her sister Sheila and "BIL" Ed. They rented a VRBO in the heart of the island .3 miles from the beach. It was an adorable 3 bedroom bungalow with a huge porch, screened in patio and a separate guest house, that is where we stayed. Honestly, I can't say enough good things about the property we stayed on. It was very tranquil and quiet, the perfect escape for a girl-on-the-go.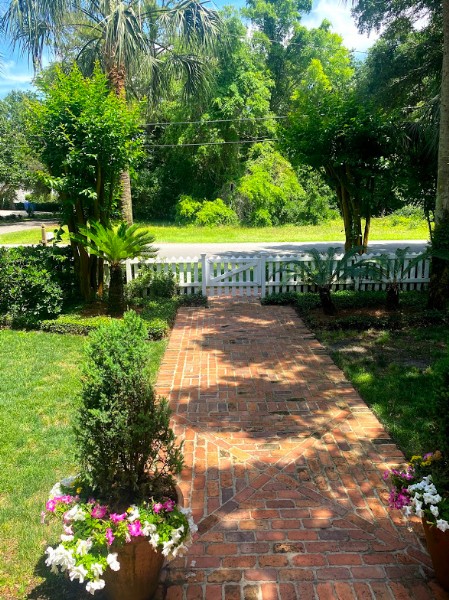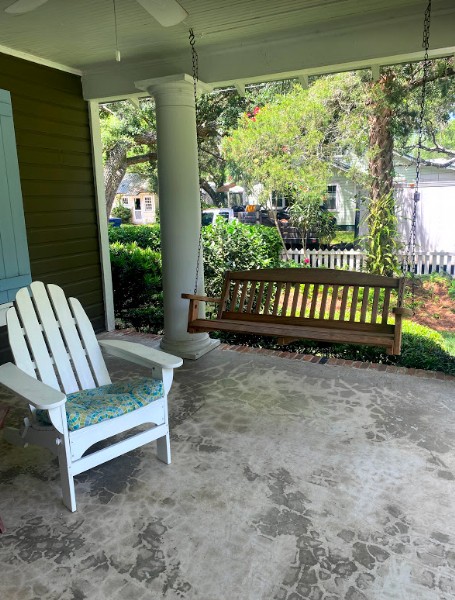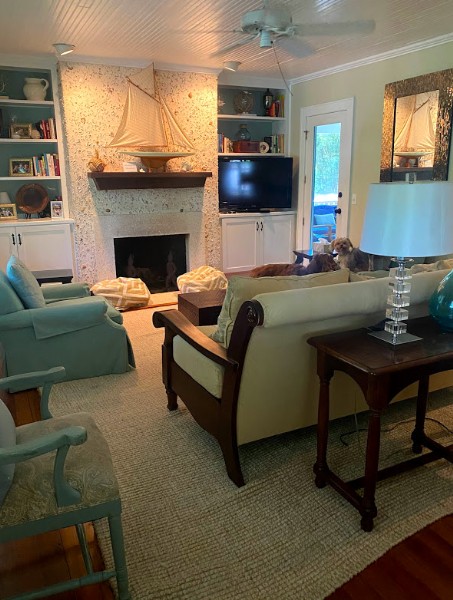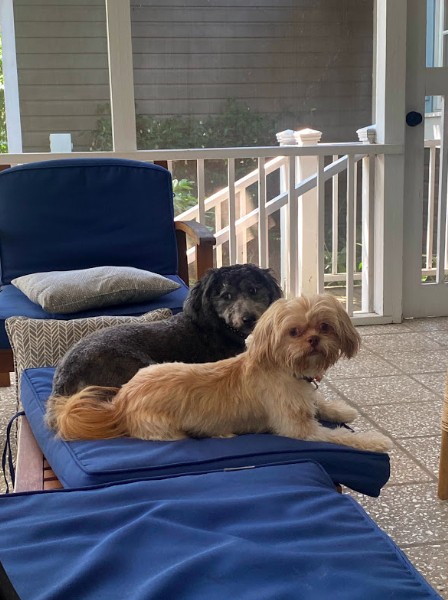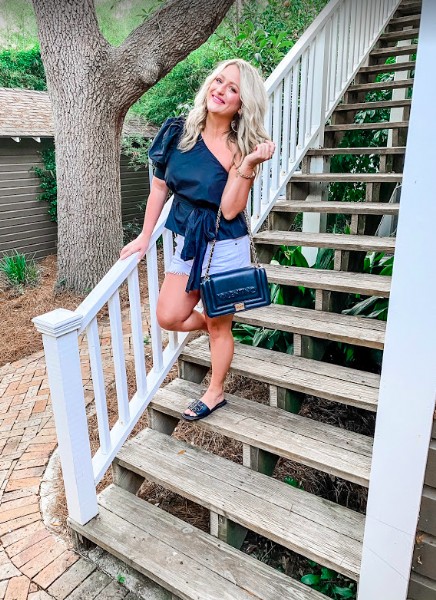 When I arrived on the island on Sunday afternoon I noticed there were a lot of pretty moss trees, dirt roads and golf carts. It reminded me of a tiny shore town in Jersey. When you would drive onto the shore there was high grass with that stagnant beach water smell, it brought me back!

Our to do list included:
°Bike
°Eat
°Drink
°Beach
We rented bikes from a local location called Island Bicycle, they were amazing; delivered to our house within 10 min of calling! The bikes were cruisers, which I love. I ended up buying one when I got back to Tampa. We did a lot of riding during the week. One spot we visited was Sea Island; which is almost like you need to own a PJ (Private Jet) yacht and at least 3 luxury cars to even drive on the island. We had bikes, so we broke in. HAHA jk, the gate was open. It was very nice there but I almost felt out of place. What we ended up learning is that unless you are staying on Sea Island, you cannot make any sort of reservation i.e. massage, food, etc. SHUNNED!
Not necessarily in that order, haha! The first night we had dinner at Coastal Kitchen. Everyone else said their dinner's were just ok, but mine was amazing! The view was nice and the wine was great! As we would soon learn, not many eateries on St. Simon's Island are very fancy, which is nice honestly.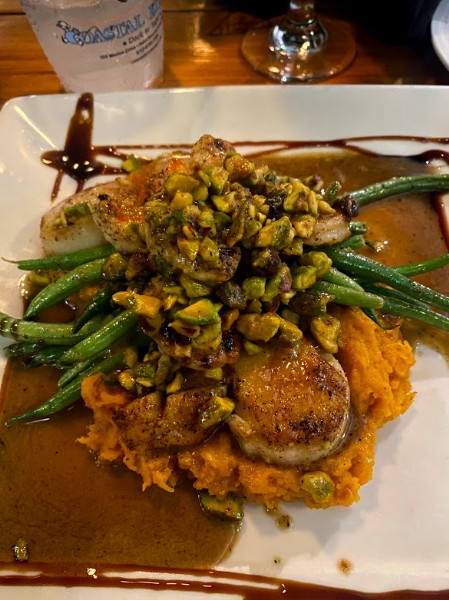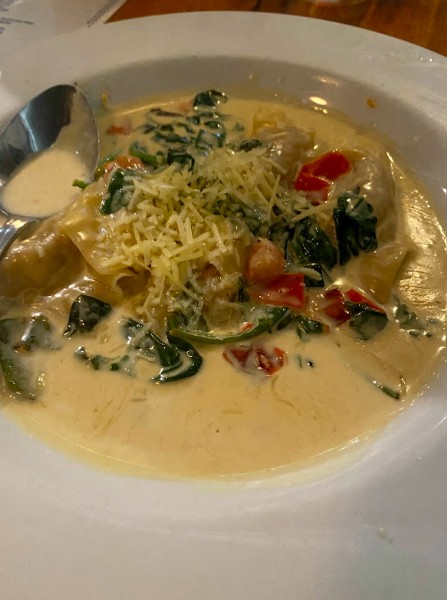 We toured Redfern Village on the bikes and had lunch at Gnat's Landing which is super casual food but the service was on point. Amanda and I split a salad and a cuban and it was perfect and affordable! There's also an adorable shop we fell in love with called, Wine, Body & Soul-- you HAVE TO GO! It's a wine bar and store with the cutest items. Also they have live music on weekends. You can drink their wine and bring your own food there. So great.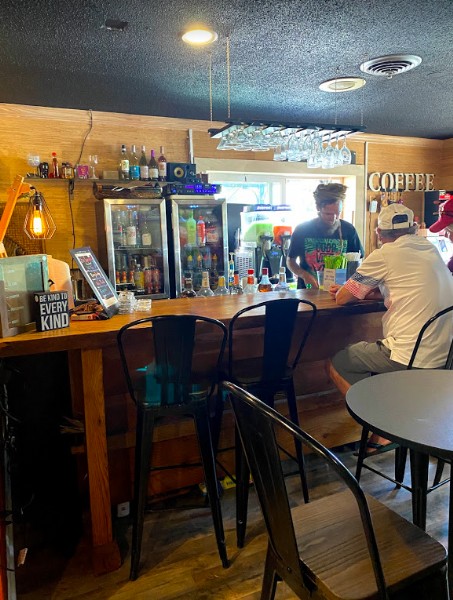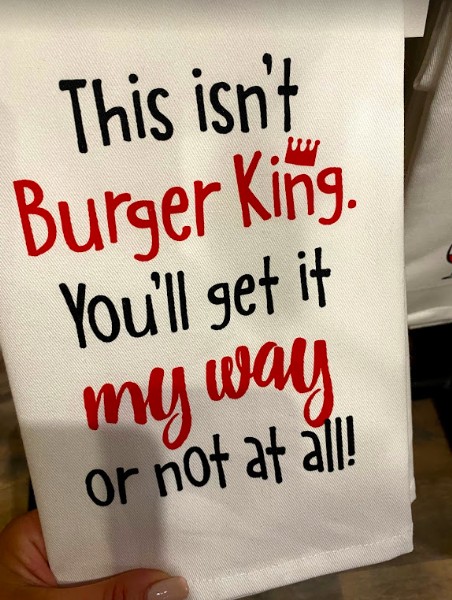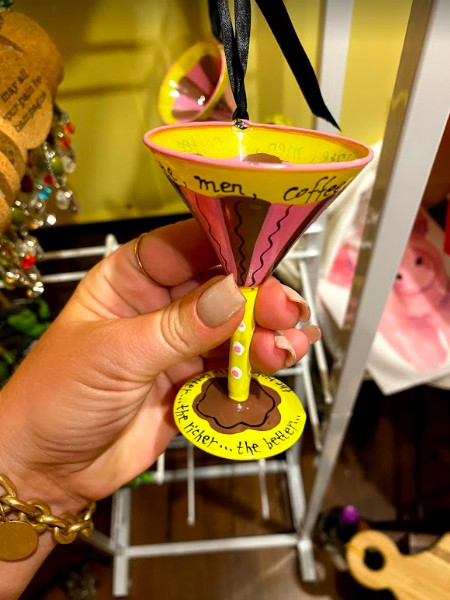 ((Def bought this!))
We had Italian at Tramici. Again, food and wine were wonderful, service was slow. Maybe that is their thing? They want us to slow down. We all thought our meals were great. Amanda's braised beef ravioli was definitely my favorite.
My favorite was The Crab Trap. I love hole in the wall seafood restaurants. Give me the U-peel crabs and some papertowels with a side of beer and I am in heaven! I definitely recommend this place. What I did find kind of odd, a lot of the restaurants do not open until 4 or 5, there seem to be very few lunch places. We did miss Southern Soul BBQ which I heard was amazing but maybe another time!
St. Simons Pier Village was super cute too. We rode our bikes down there and took a walk. There are restaurants and shops there too and a lot of history there and at the lighthouse which is close by!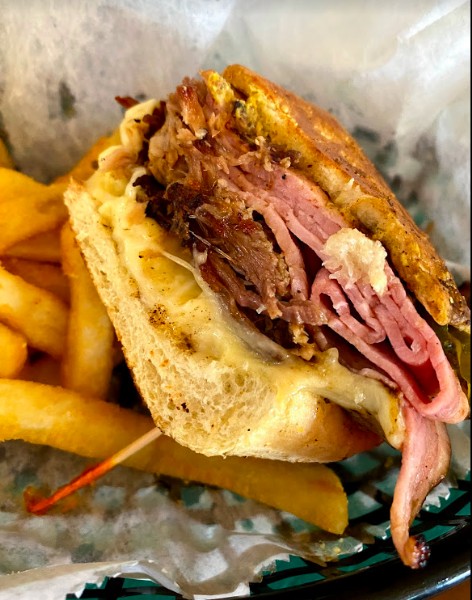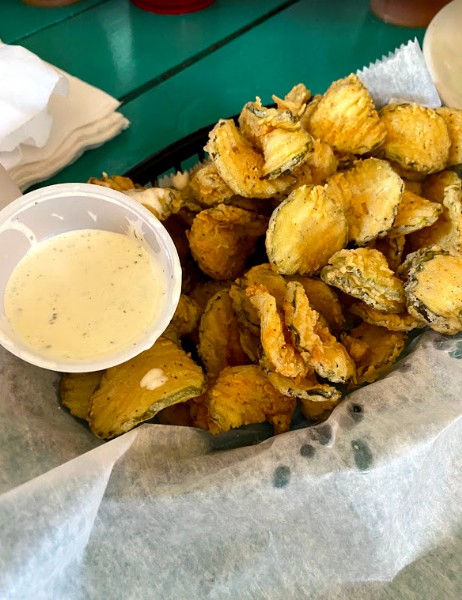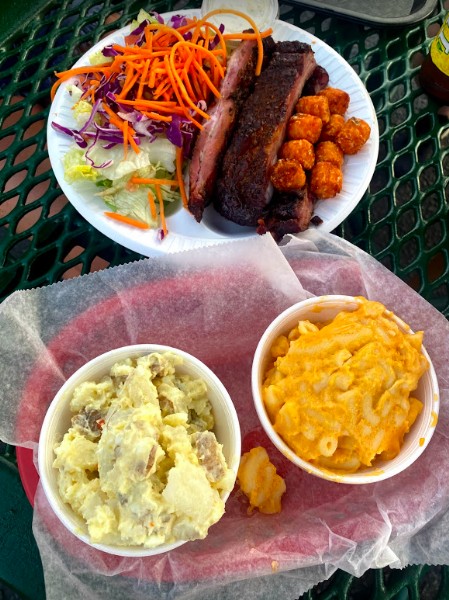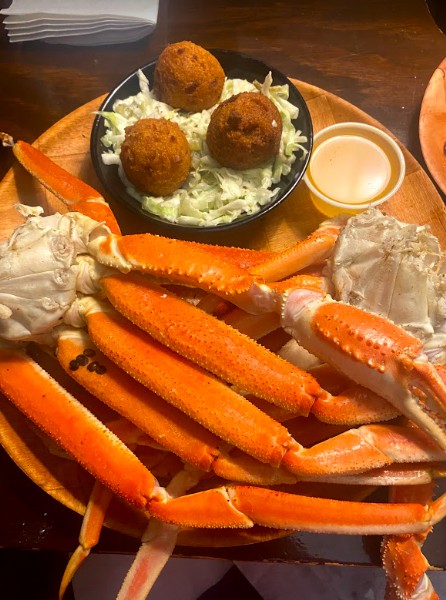 As for the beach, we were on 6th street and it was nice and quiet. Not like Clearwater haha but it was still nice. A slice of home kind of. We watched the moon rise the night of the Flower Moon, it was absolutely gorgeous. I loved watching that and hearing the waves because we don't get waves like that on the gulf so that was really nice to do.
I think St. Simon's Island is a great place to just get away and relax. I so needed that downtime and appreciate having had it. I was on "slow-mo" for the first time in a while. Just to be able to drink my coffee on a patio with birds chirping, low humidity with my friends and the dogs was bliss. We played games on the patio to relax at night. I loved that it's a very active island and community. While food and drink is part of it, everyone walks, bikes, drives their golf carts and are super friendly. There is a small market on the island which has everything you will need.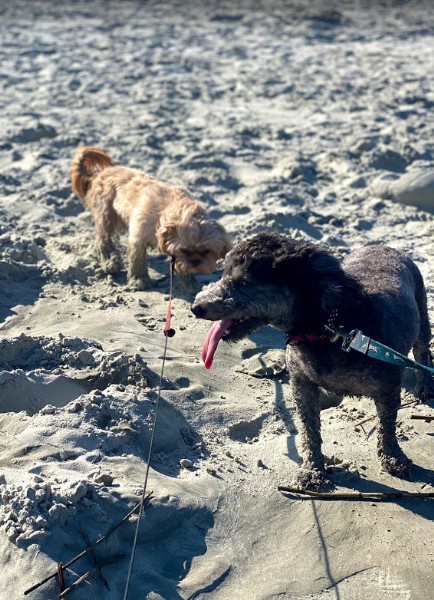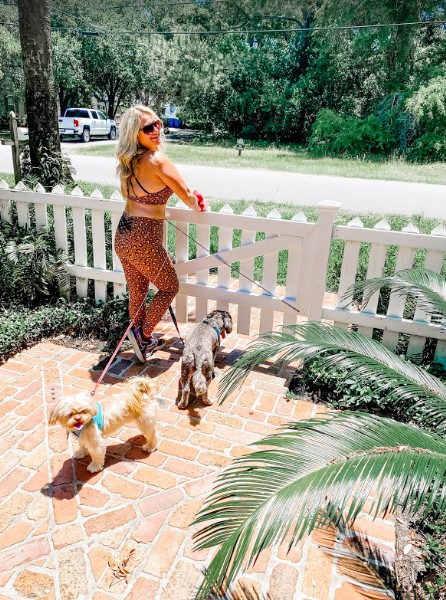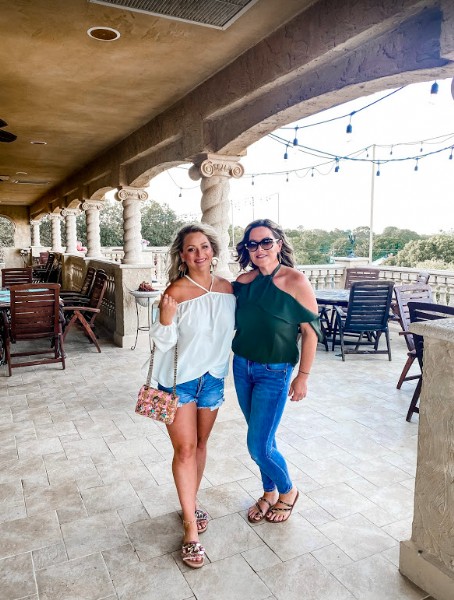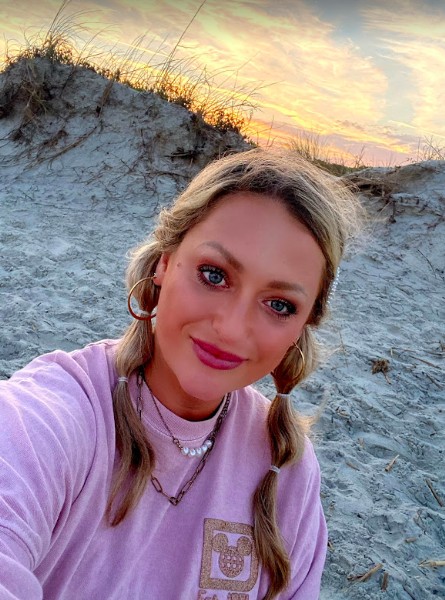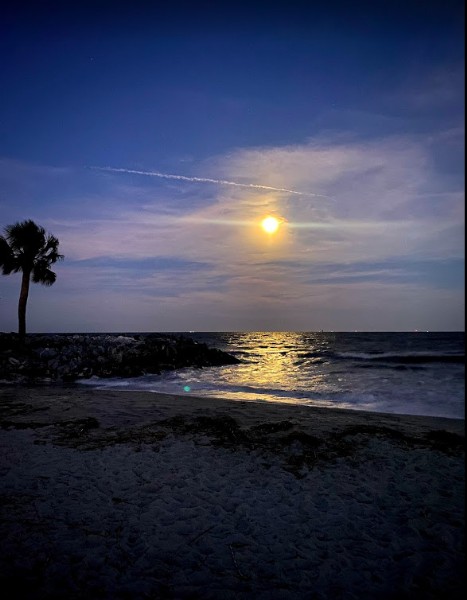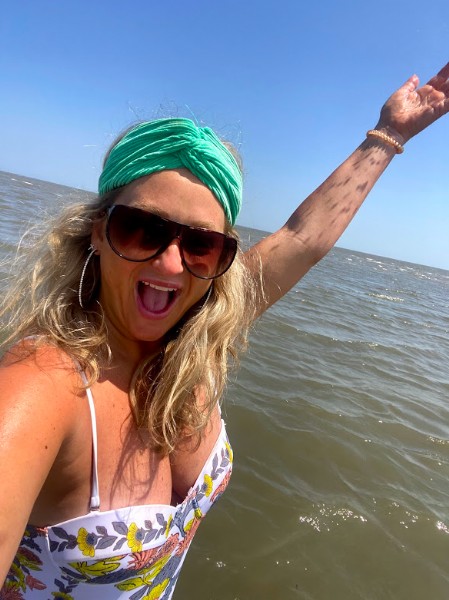 Let me know if you get to SSI (that's what the "in" people call it) and what you loved about it!
As always feel free to reach out with any questions:
instagram.com/stylemymind_jenn
Xo, Cheers!
Jenn